I met Joyce Lau, the founder and CEO of Viemere, through a fellow Vancouver blogger. Joyce was looking for pregnant moms to showcase her maternity fashions, and I was happy to have some maternity pictures done. We actually shared the same due date and had fun comparing our pregnant bellies during the photo shoot!
Afterwards, I asked Joyce to share more about her journey as a mompreneur. Here's what Joyce says about modern maternity clothes, starting a business, and juggling work and motherhood.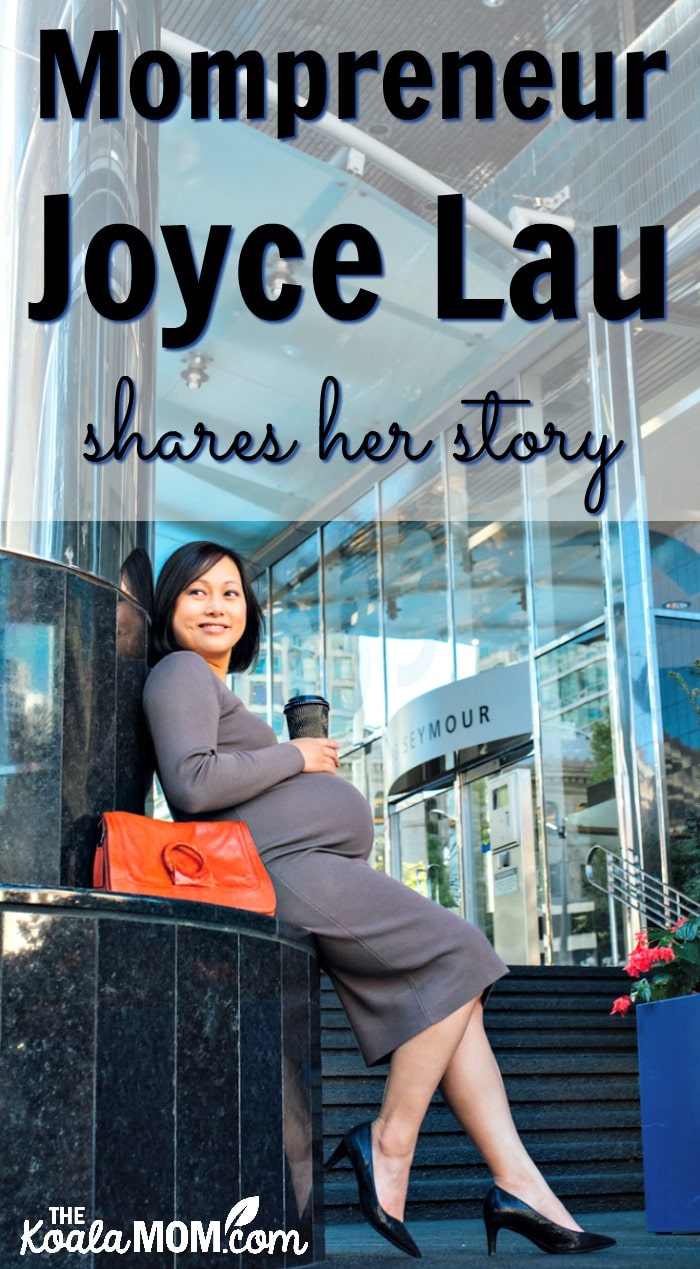 TKM: First, tell us a bit about yourself.
Joyce: I was born and raised in Toronto and moved here over 10 years ago to complete my Master's degree. I fell in love with Vancouver, started an image consulting company and recruited my boyfriend (now husband) to move here. We have a sweet and energetic 4-year-old-boy and a 4-month-old baby boy!
TKM: What's the inspiration behind your business, Viemere?
Joyce:I thought I've seen it all—I've dressed professional men and women of all shapes and sizes: CEOs, media personalities, politicians and even a para-olympic athlete. But when I was pregnant with my son, I had the hardest time finding stylish maternity clothes that weren't over-priced and downright frumpy. I refused to buy what was out there.
And so I shopped regular stores, using my image consulting skills to find clothes that would fit my changing body. I wanted clothes that felt like "me." I joked when I was 8 months pregnant that I would start my own maternity line.
After selling my image consulting business a few years later, I went through a tech start-up accelerator program and during my customer discovery, over 80 women told me they had the same frustrations. Within 6 months, I launched Viemere.
And of course, a week after my e-commerce store opened, I found out we had a surprise pregnancy! Needless to say… it has taken me for a "bumpy" ride.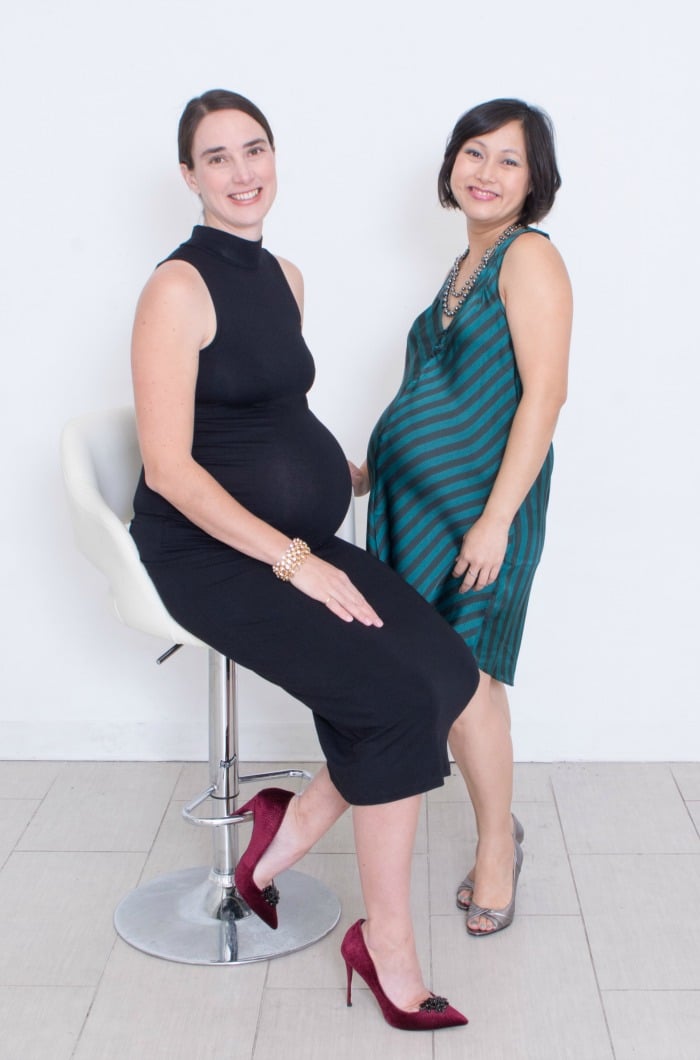 TKM: How did you come up with your business name?
Joyce: Naming the company was a pretty big challenge. It was harder than naming my own child! There were a few things that I had to consider. Because the concept of the business is stylish maternity clothes for the sophisticated shopper and professional woman, I wanted the name to stand out. Nothing about peas and bellies, etc.
I also wanted the name to withstand time. Something classic. And also allow the company to grow into different product lines (i.e., functional clothing for working moms and children's clothing in the future).
Most importantly, the domain name needed to be available. After months of struggle, Viemere came to life! The meaning behind it is this:
Vie= life in French
Mère= mother in French
So the idea is, it's really a journey about the life of a mother.
TKM: What has been your biggest hurdle in becoming a mompreneur?
Joyce: I think the biggest hurdle when I became a mompreneur with Viemere is not making those hard business decisions like sourcing and investing your money. The most challenging part is dealing with the guilt. Checking your emails or working late into the night and you're too tired to deal with your kid the next day. Or sacrificing momentum because your kid is sick and you have to be a mom first.
It's knowing that delicate balance and being okay with that season of your life and being happy with the priorities you make. Money and opportunities will come and go. But your kids live in the here and now. I want my children to know that I am HERE. Especially when they are young and need me NOW.
TKM: What has been your biggest surprise or success in becoming a mompreneur?
Joyce: I've always thought I was a super multi-tasker and could kill things off my to-do list like nobody's business. But when I became a mom I was super efficient. I made better business decisions. With limited time and resources, I think I was able to prioritize what's important and what's nice-to-have. As a result, Viemere moved forward in a clearer and more concrete way.
TKM: How do you juggle business responsibilities with mom responsibilities?
Joyce: I think it's a constant juggle all the time with changing responsibilities depending on your child/family needs and what your business needs at that time. My biggest win is when I can beat my son to his wake up time. I've been up at 4:30 or 5:30 am in the morning to clear my head, meditate, be thankful and prioritize my day.
I remember I was doing online lectures in those lonely morning hours. But it worked for me. There were no distractions. And when my family is up, I'm fully present instead of worrying about things I need to do that day.
Also, a friend of mine (who has 3 kids) taught me this. Have all your meals prepared in the morning. So that way, there's food ready to go. When I'm making breakfast, I'm also doing lunch and dinner prep so all it takes is a pop in the oven and it's ready to go when it's the next meal time.
TKM: What advice would you offer other mompreneurs?
Joyce: Don't be too hard on yourself. At the same time, a successful business needs an entrepreneur who thrives on success and professionalism. Sometimes it's okay to miss bedtimes in order to meet a work deadline. And sometimes you miss important business events because your kids are sick. Don't feel guilty and ask for help when you need it!
Photo credit: Laura-Lee Gerwing at My City Photos.