Travel back in time to 1943 and meet Anna Zadok, a Jewish Christian and concert violinist whose career is ended because of Nazi occupation in Prague. Don't miss the new historical novel, The Melody of the Soul, by Liz Tolsma.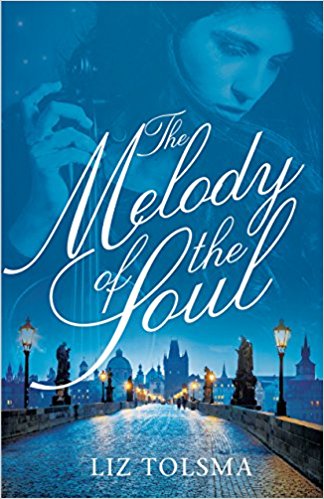 This is the first book by Liz that I've read and I thoroughly enjoyed it. She does an excellent job of telling a story while bringing alive the reality of what Jews faced under the Nazis during World War II.
Though musical instruments have been declared illegal, Anna defiantly continues to play her violin. Nazi Officer Horst Engel, quartered in Anna's flat and dissatisfied with German ideology, enjoys her soothing music. When Anna and her grandmother face deportation, Horst risks everything to protect them. With her world upside down, and her grandmother's health in peril, Anna struggles to know who she can trust and to hang onto her faith.
I've read a lot of novels set during World War II. I really appreciated Liz's dedication to historical accuracy, from her use of German titles (Hauptman Engel, rather than Officer Engel) to the Czech formal way of addressing acquaintances. Her characters were also unique and likeable. The story centers around two young Czech women and two German officers, all with very different views and experiences of the war.
The Melody of the Soul is the first in Liz's new Music of Hope series. Drop by Liz's blog to read her character profiles of Horst Engel and Anna Zadok.
Best-selling novelist Liz Tolsma
is the author of several World War II novels and prairie romance novellas. She also works as a freelance editor. She lives in a semi-rural area of Wisconsin with her husband and two daughters. Her son serves with the US Marines. All of their children came to them through international adoption. Her other passions include walking, gardening, camping, and reading. Find out more about Liz at 
on her website
.