I can tell when winter approaches not by the falling leaves and dropping temperatures, but by the itchy sensation that spreads across the back of my hands. Winter always brings dry skin, both for me and my daughters. This winter, I'm fighting back with an eco-friendly Rumidifier!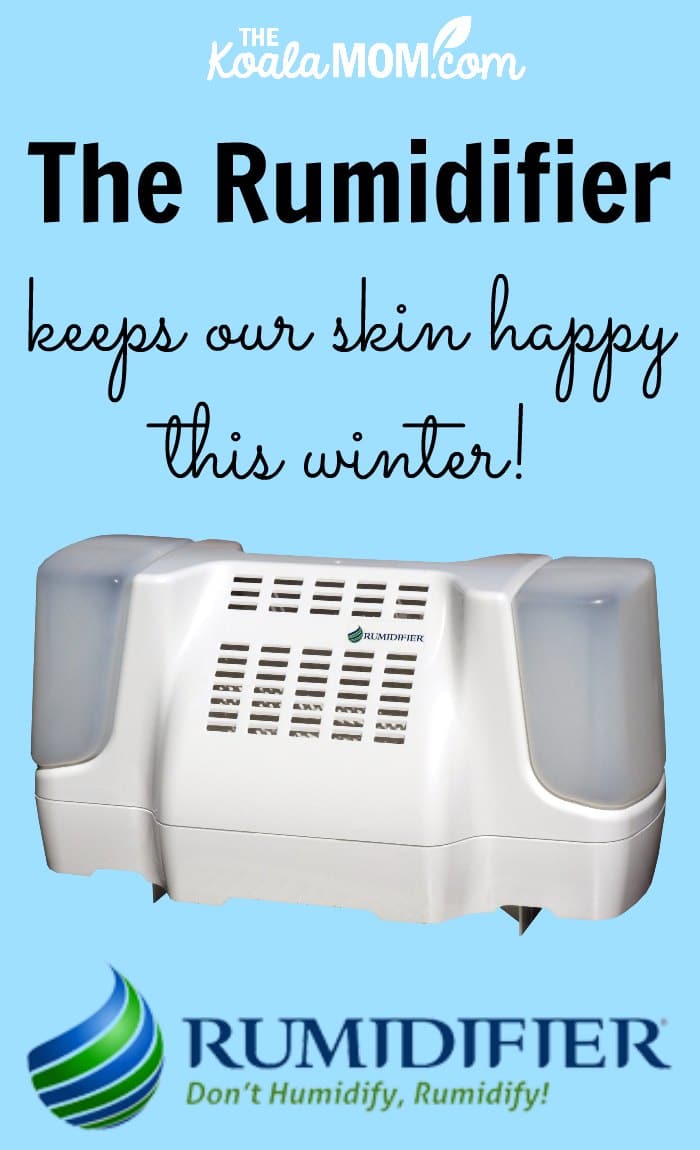 The Rumidifier is easy to use. It doesn't require batteries or plugins. All I had to do was fill up the tank with water and drop it into a vent. Now, as our furnace heats our home, it also humidifies by pushing warm air through the water filter in the humidifier. This humidifier is completely silent and energy efficient, because it works with the air already circulating our home.
I installed our Rumidifier RD10 unit in my middle daughters' bedroom, for two reasons. First, Jade (age 4) usually suffers from the worst dry skin. Second, their vent was the easiest to use.
Do consider the vents in your home when deciding if the Rumidifier will work for you! In our living area, the two vents are in front of the patio door (so we'd trip over the Rumidifier) or under the window, where Pearl's high chair sits (it's hard enough to clean food scraps off the carpet, much less the Rumidifier). In my room, I have a LazyBoy that sits partially over the vent.
That left either the bathroom (already humid) or the girls' bedrooms. I try to keep the bedroom doors open to encourage air circulation during the day. There are other styles of Rumidifier available, including car and personal humidifiers, so visit the website to see what would work best in your home.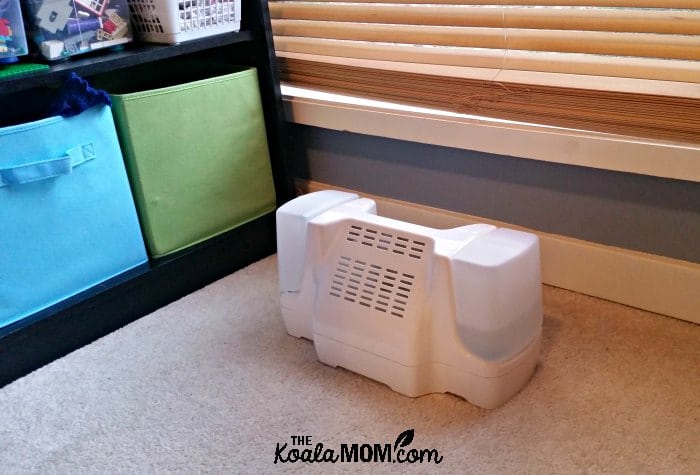 The Rumidifier has so many benefits for your home! Just a few include:
Zero operating cost
Silent operation
Low maintenance
Cordless and compact
Extremely energy efficient
Easy to use, fill and clean
Safe and simple to operate
Runs up to 48 hours per filling
Lightweight and durable
I've already noticed a difference in how humid our home is. My face was making me feel like a lizard, and I was moisturizing both my hands and face twice a day. If I was in a hurry and didn't do my lotion, then my hands quickly let me know! Within a few days of installing the Rumidifier, my skin felt much better. I now only have to moisturize every day or two, and that's more preventative that treatment. So far, Jade's eczema hasn't flared up either, so having the RD10 unit in her room was a good decision.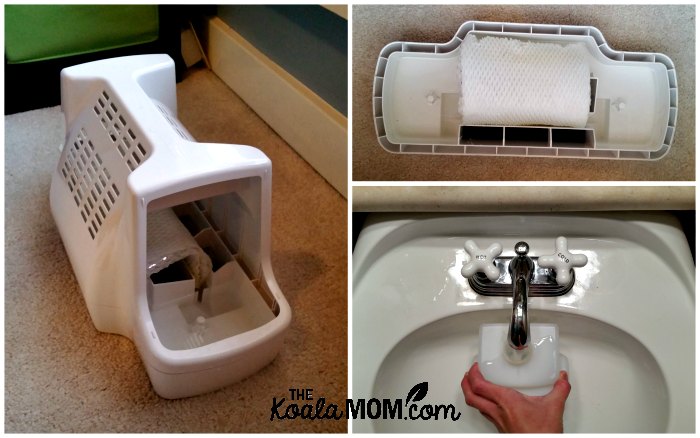 Do you suffer from dry skin, nosebleeds, and other complaints caused by dry air? I highly recommend checking out the innovative, award-winning Rumidifier to see if it's right for your home and family.
Enter to win a Rumidifier for your home! Just use the Rafflecopter form below.
I received a Rumidifier RD10 unit for the purposes of this review; all opinions expressed are my own. Giveaway is open to residents of Canada and the US over the age of 18 except where prohibited by law. Giveaway ends December 5, 2017. Winner will be chosen randomly via Rafflecopter and notified via email.