I first noticed Jade's dry skin a few days after her birth. I asked my midwife about it, because I hadn't noticed flaking or itching skin on my first two daughters. She assured me that dry skin was normal for a baby and that I could just use whatever lotion I used on my own skin.
However, Jade (now two) has continued to have dry skin and I've learned that I need to be careful to take care of her skin. When we went back to Alberta for her first Christmas, the dry winter air caused her to develop bad rashes on her cheeks. It took me months to treat that. Then she began scratching her upper arms and backs until her skin bled and scabbed.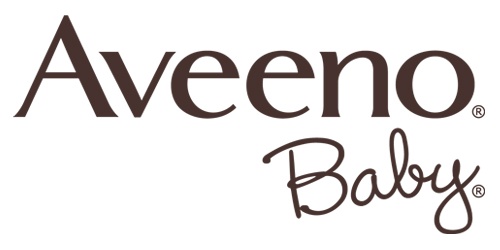 To take care of Jade's skin, I started using the AVEENO® Baby Daily Care line. I use AVEENO® Baby Wash & Shampoo in her bath. I've tried various bath products and even, for a while, washed her just with water because I was worried about the chemicals in various soaps. Some soaps can actually dry baby's skin more or cause other reactions. With AVEENO® Baby Wash & Shampoo, I don't have to worry about Jade's sensitive skin because it's gentle enough even for daily use.
Every night when getting her ready for bed, I put AVEENO® Baby Daily Lotion on her. I give her arms, legs, back and tummy a quick massage with lotion. Thankfully, AVEENO® Baby Daily Lotion dries quickly and I don't need to use much. It doesn't leave her skin feeling greasy, as some other lotions have.
Jade actually looks forward to getting her massage and will point at the lotion bottle or hold up her arm to say she wants me to put lotion on it. And I've had my older girls ask for lotion too when I'm putting it on Jade. They've never had a problem with dry skin, but they like getting lotion and I don't mind giving them some of Jade's AVEENO® Baby Daily Lotion because they'll get it rubbed into their hands or arms so quickly (and not leave greasy fingerprints all over the house).
AVEENO® Baby Lotion and Baby Wash & Shampoo contain ACTIVE NATURALS® oat, which soothes and moisturizes Jade's skin with five vital nutrients. Using the wash and lotion together, I know she's getting even more nutrients for her skin. Both products are perfect for daily use and gentle enough for newborns or babies like Jade who have dry, sensitive skin.
With the AVEENO® Baby Daily Care line and our daily moisturizing routine, Jade hasn't had a problem with dry skin in quite a while. I make sure to stock up whenever I see these products on sale, because dry skin is no fun at all!
Visit the AVEENO® website to find more information about the AVEENO® Baby Daily Care products, ratings and reviews by other moms.

Do you have a baby or child with dry skin? How do you take care of them?