Located on the western edge of Lake Michigan, the city of Milwaukee offers families plenty of fun activities, both indoors and out. From hiking to history, physical activities to brain exercises, there's something here to delight everyone in your family. Here's a list of the top 6 family-friendly things to do in Milwaukee, Wisconsin. (This is what I'd do if we were planning a trip there!)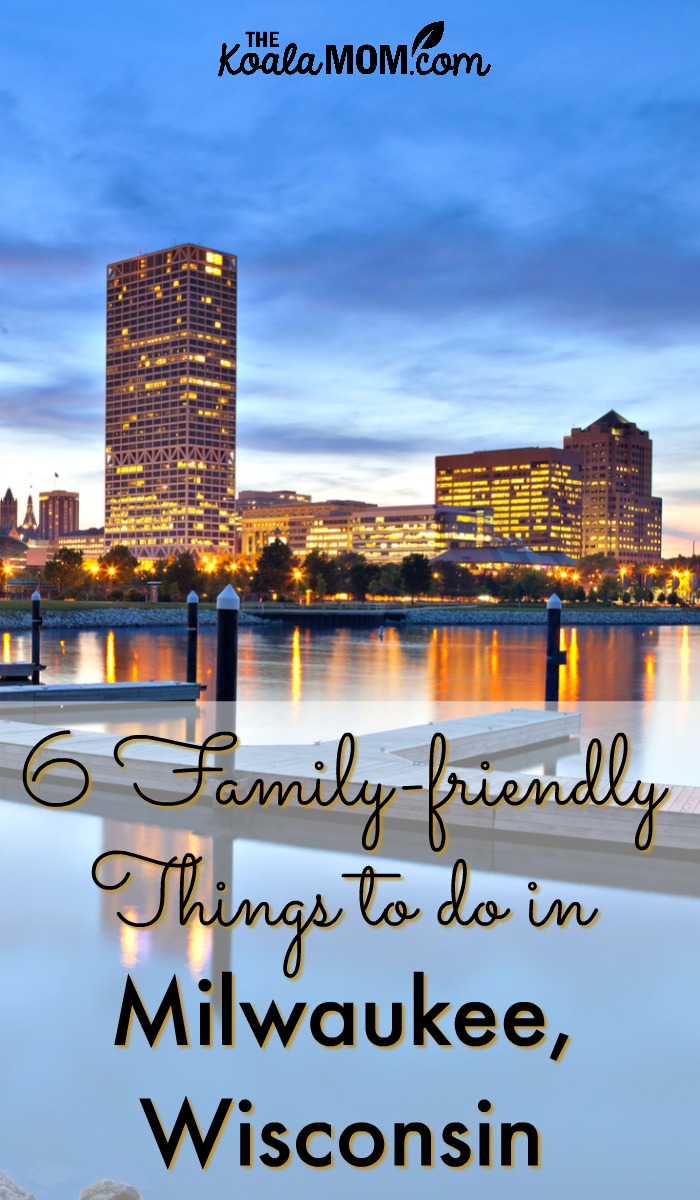 Get a Good Night's Rest
One of the best things about going on holidays is finding a great place to stay. I love the fact that I don't have to make the bed or vacuum the floors while we're on holidays. The IHG website makes it easy to find hotels in Milwaukee, depending on where you want to visit and what your family needs.
Visit Betty Brinn Children's Museum
The Betty Brinn Children's Museum is the place for kids who love to touch and try things for themselves. In Art Central, kids can check out artwork by young artists like themselves and be inspired. If your children love board games as much as Sunshine, they'll want to jump into Kohl's Healthy Kids, where they'll have fun learning about nutrition and personal care. For younger children, Pocket Park offers sensory-rich and developmentally-significant activities. Drop by the website to check for current exhibits and hours when planning your visit.
Explore Discovery World Science and Technology Center
Make your holiday a field trip with the Discovery World Science and Technology Center. Learn more about sound, energy, physics, and more through the fun exhibits. The Reiman Aquarium features cool sea creatures from as nearby as the Great Lakes and as far away as the Caribbean. The website also has a handy search feature that lets you put in your child's age(s) and interest(s), and see exactly which exhibits they'd like best.
Bounce at Bounce Milwaukee
As fun as museums and science centers are, a holiday can't just be about learning. Let the kids get some energy out at Bounce Milwaukee. This indoor playground (perfect if the weather is iffy!) offers laser tag, rock climbing, inflatable sports and more. The whole family can climb the walls here, with no experience necessary and auto-belays throughout the gym. If your child is overwhelmed by the rock walls, take them through the Moebius—an inflatable play area with lots to climb on—first. Drop by the website to see what activities your child would love to do.
Go to Old World Wisconsin
While traveling across the country, why not travel back in time as well? With heirloom gardens, historic farms, and a bustling village, Old World Wisconsin offers plenty of hands-on activities to help kids learn about life two hundred years ago. Baseball fans will have fun seeing how the game was played just after the Civil War. Check out the website to see what events are going on when you'll be in town.
Wander the Oak Leaf Trail
One of my favourite ways to explore a new city is on foot. Whether you're wandering the downtown core or getting just out of town on a more rugged trail, walking offers a unique glimpse of your holiday destination. The Oak Leaf Trail in Milwaukee can be cycled or walked and offers 118 miles of loops and trails. Check for updates on trail maintenance or purchase a map before you visit.
Planning Your Trip
Involve your children in planning your vacation! School-aged kids could visit the websites to check out prices and hours for visiting. Or have your child use Google Maps to plot the location of each site you want to visit, and find a hotel centrally located. Children will also have fun taking their own pictures of your travel or recording notes about the places you visit with a road-trip notebook.
Have you visited Milwaukee, Wisconsin? What family-friendly places would you recommend visiting?
I received compensation for this post; all opinions expressed are my own.