Over the years, we've had a number of VTech toys in our home. VTech has so many fun things for kids of all ages! So when I was compiling my Christmas Gift Guide for this year, it just made sense to include a couple VTech toys. (Okay, it was hard to narrow the list to just two VTech toys…) I was super excited to receive the DigiArt Easel for Jade (and Pearl) and the Kidizoom Camera for Sunshine and Lily to test out.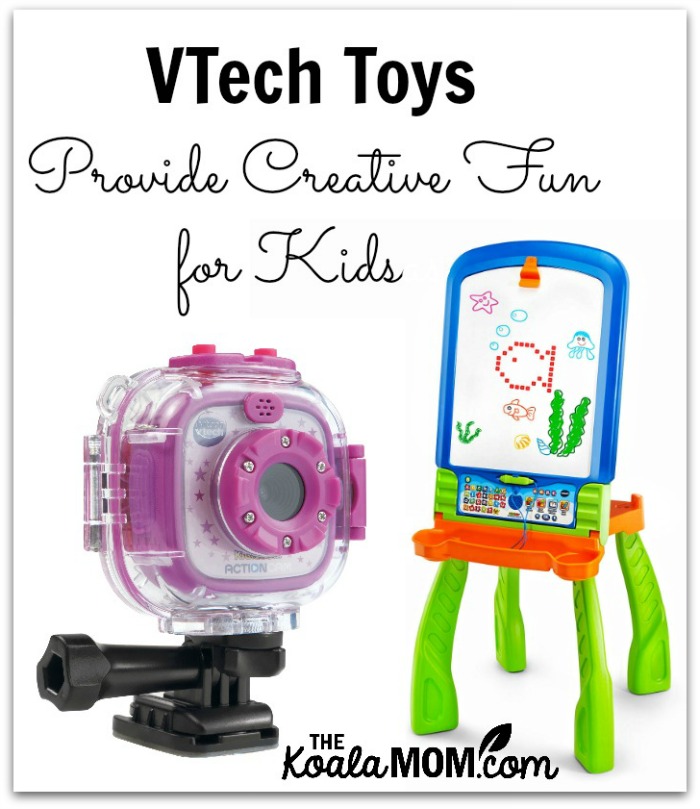 Disclaimer: these items are hidden in my bedroom, driving my girls nuts until Christmas. They saw the boxes arrive but I said they couldn't open them yet! I can't wait to see their faces when they do get to unwrap them. Until then, I'll tell you why I picked these two items for my girls. (This post contains affiliate links; as an Amazon Associate, I earn from qualifying purchases.)
VTech DigiArt Creative Easel
I think the DigitArt Creative Easel will be perfect for Jade (age 3), although I suspect the older girls will want to play with it too. Right now Jade is super excited about school. She wants to be just like her big sisters, so she's always asking me, "Can I do school?" I've been scrambling to keep her in workbooks. She enjoys tracing but "colouring ISN'T school."
The DigiArt Creative Easel looked like a perfect solution. Jade can explore the learning activities. She'll learn to draw more than 100 objects and shapes step-by-step by following the lights using the magic pen. She can also learn letter and number stroke order for uppercase letters A-Z and numbers 1-20 stroke-by-stroke. If she doesn't feel like doing school, she can explore her creativity and draw anything she wants while listening to 10 classic songs.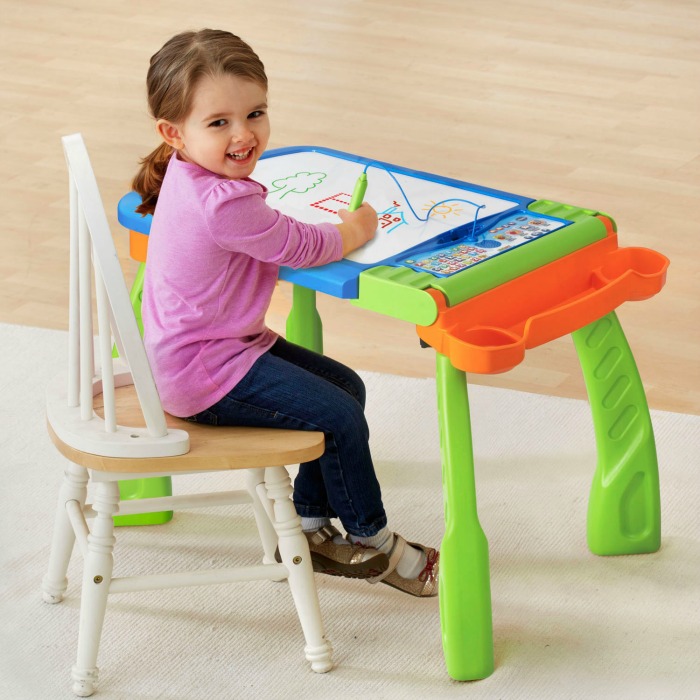 The win for me? No more reams of waste paper! I just have to turn on the Easel and pass Jade the pen. She'll have a variety of activities at her fingertips without creating a mess or a stack of recycling. Plus, this fun, interactive easel can be transformed from a light-up dry-erase board to a chalkboard and drawing table for more ways to play, combining learning and creativity.
The VTech DigitArt Creative Easel is recommended for children ages 3-6. It is available at Walmart, Toys "R" Us, Loblaw, Sears, Amazon and Mastermind Toys.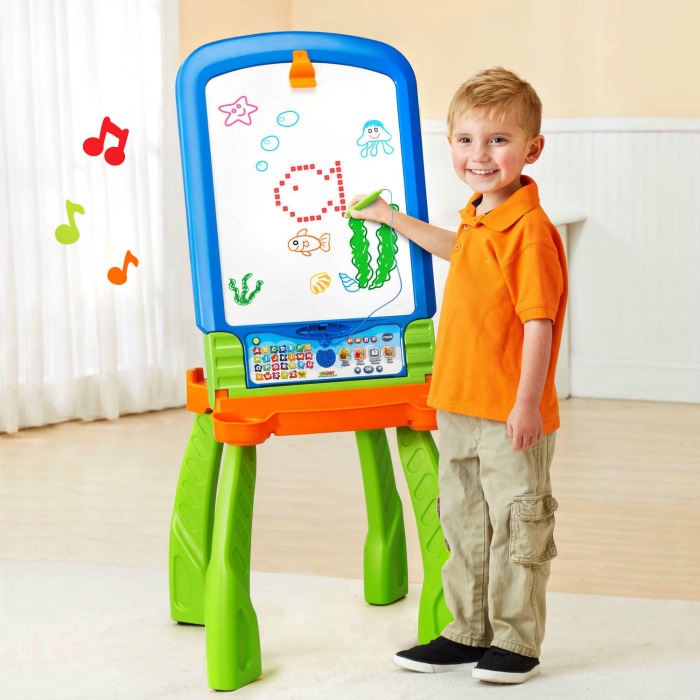 VTech Kidizoom Action Cam
The Kidizoom Action Cam caught my eye quite a while ago for Sunshine. She is my little photographer-in-training. Most recent pictures of me on the blog are taken by her. She's always enjoyed taking pictures. For a while, she used one of the kids' cameras, but it only took grainy, blurry photos. Earlier this year, I gave her my old digital camera to play with, but it constantly requires more batteries (and I worry about her dropping it).
The Kidizoom Action Cam seemed like the perfect fit for several reasons. First, it's built for kids and is designed to withstand drops and bumps. I won't have to worry about where the girls are taking it. Second, it has a rechargeable battery. When it's out of battery, we can just plug it in again!

Beyond those reasons, the Kidizoom Action Cam promises to capture tons of fun memories! It has a waterproof case, so we can take it to the beach or the pool or out in the rain. My mom has a waterproof camera and we had a lot of fun one afternoon taking pictures in the pool. Of course, water adds an extra element to complicate photos, but some of the pictures we got are super cute!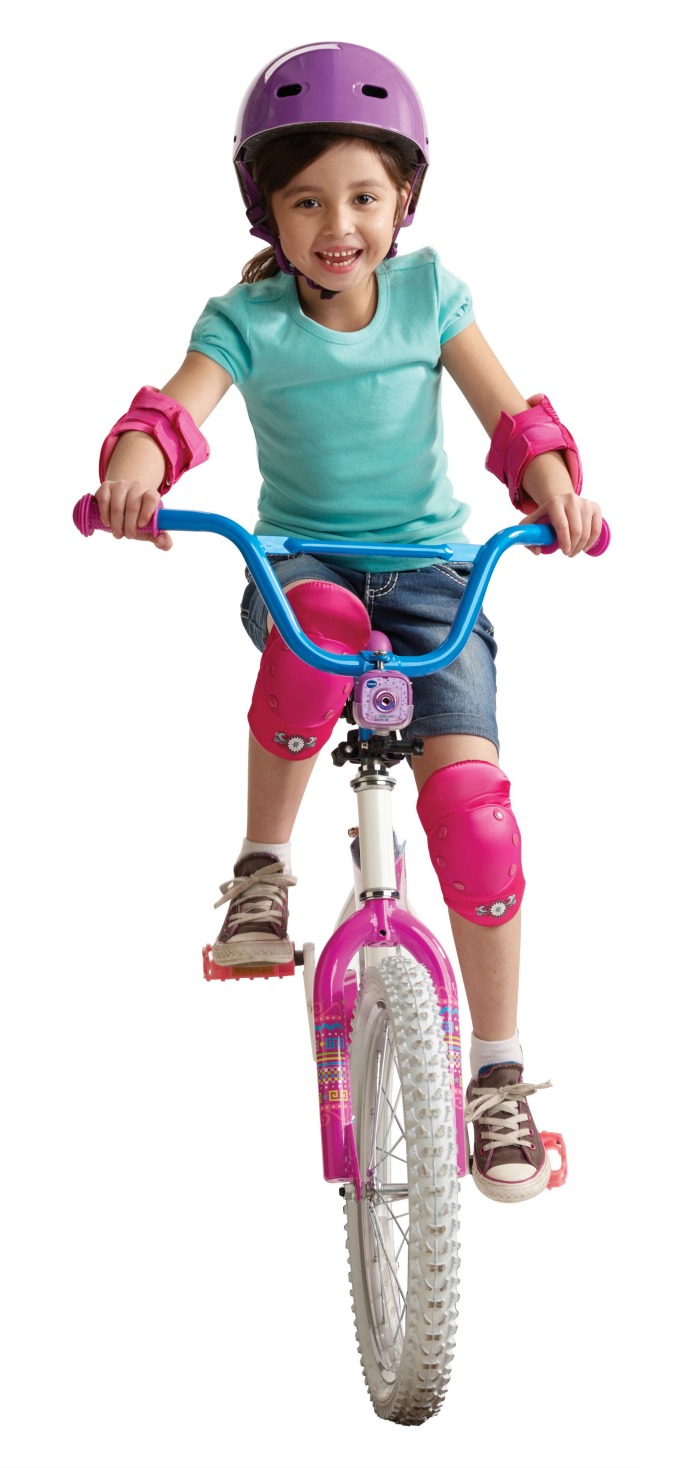 The Kidizoom Action Cam also comes with mounting accessories for bikes and scooters. Last summer, Lily finally mastered riding a two-wheeler. We spent August touring our neighbourhood on bikes. I tried a few times to capture the fun on my camera, but I'll admit that isn't the safest idea! With the Kidizoom Action Cam, we can save all the memories for later without worrying about watching or holding the camera while riding. That's perfect for my active girls!
The Kidizoom Action Cam is recommended for ages 4-9. It is available at Walmart, Toys "R" Us, Amazon.ca, and Mastermind Toys. It also comes with three built-in games, stop motion and time lapse options, and special effects including filters.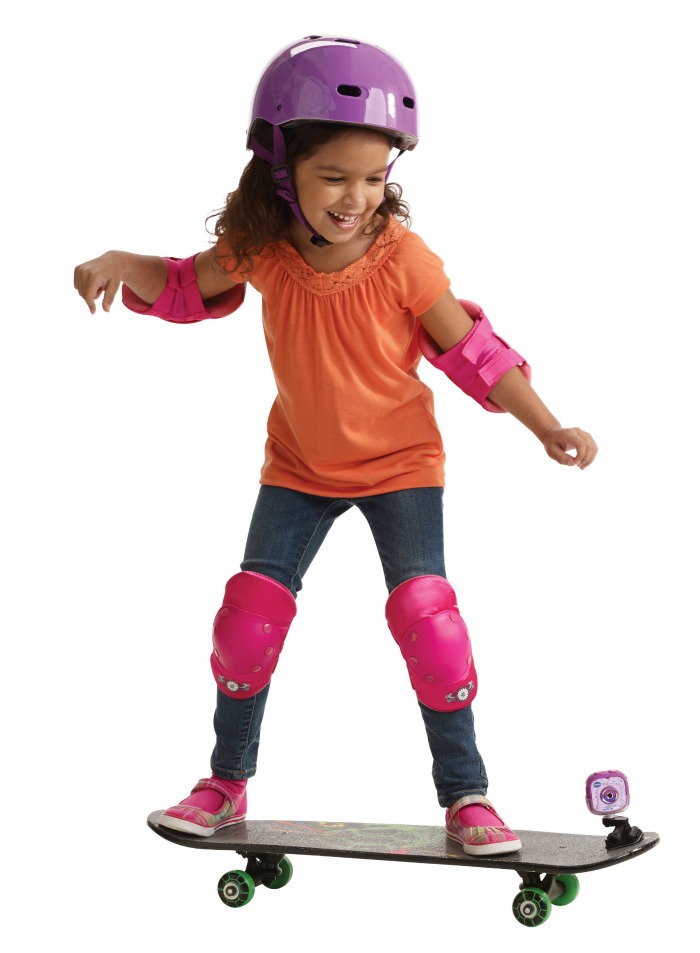 VTech Toys take care of all the kids on your list!
If you're looking for Christmas gift ideas for your kids, I recommend looking for the VTech toys in your favourite kids' store. Whether your child is artistic and creative or active and energetic, VTech has something to encourage them to have fun!
For babies, check out the VTech Sort and Discover Activity Cube
. (Pearl's favourite toy currently is a cute VTech turtle with similar buttons and activities.)
For toddlers, I also recommend the VTech Baby Amaze 3-in-1 Care and Learn Stroller
. (This would be a great gift for a toddler who has a new sibling—or will soon!)
School-aged kids may also like the VTech Kidizoom Smart Watch, Pink
(Sunshine has lots of fun with hers).
What VTech toys would your child love to find under the Christmas tree?
For more Christmas gift ideas, check out my Gift Guide!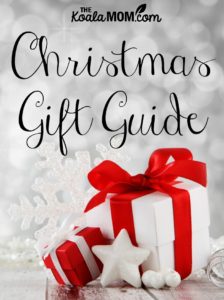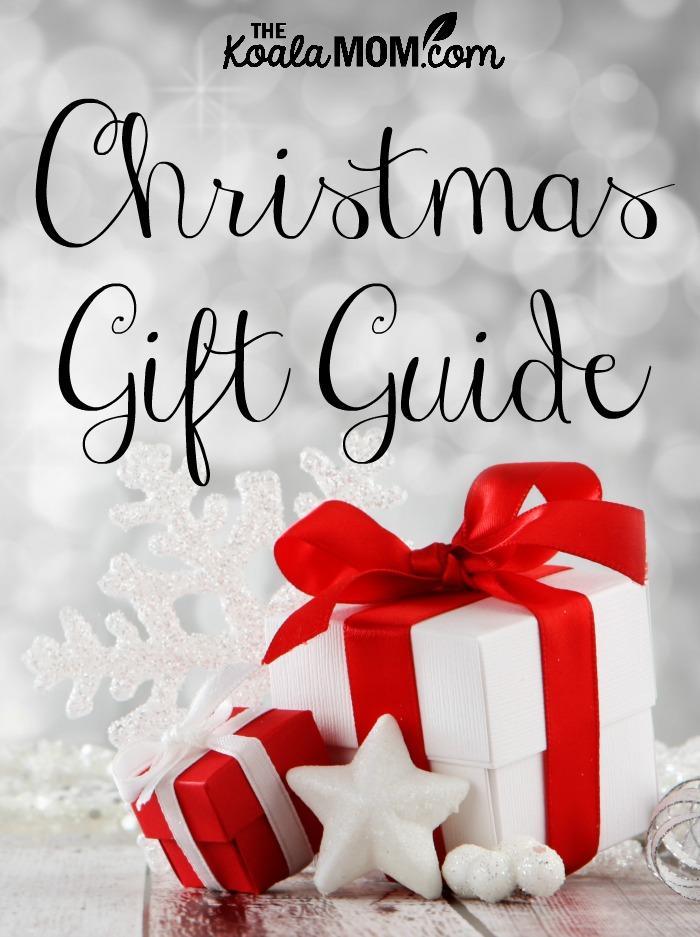 I received these items in exchange for this review; all opinions expressed are my own. This post contains affiliate links; as an Amazon Associate, I earn from qualifying purchases.