The start of school also brings the start of music lessons for many students. Sunshine is beginning her fourth year of violin lessons, and Lily is on her second year of piano lessons. As they learn more and more pieces, I've looked for ways to increase their knowledge and enjoyment of music outside their lessons. It's often easier for them to learn a piece of music if they've heard it before trying to play it themselves, and their interest in a piece of music is greater if they know something about the composer. As such, we've really enjoyed the Maestro Classics CDs.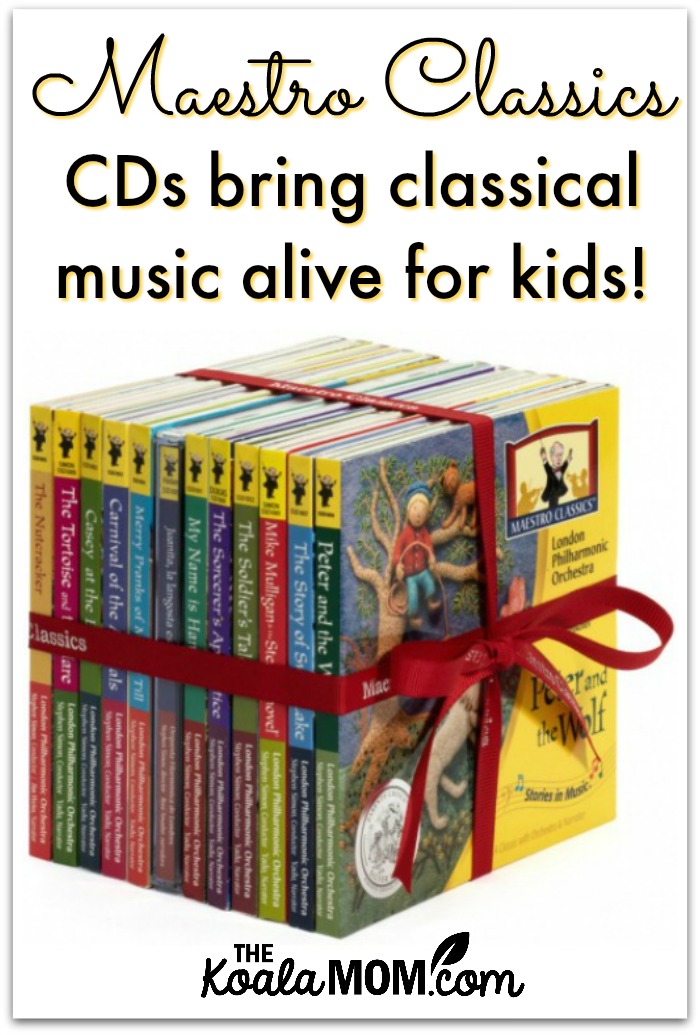 This post contains affiliate links; as an Amazon Associate, I earn from qualifying purchases.
What's in the Maestro Classics CD collection?
The Maestro Classics are a set of 12 stories with music. They include a range of stories, from classics like The Nutcracker by Tchaikovsky to modern American poetry like Casey at the Bat. All music is played by the London Philharmonic Orchestra and conducted by Stephen Simon, and most are narrated by Yadu. Each CD includes the title track, plus more information about the story or composer by Bonnie Ward Simon, commentary on the music by Stephen Simon, and often the chance for children to sing along with part of the story.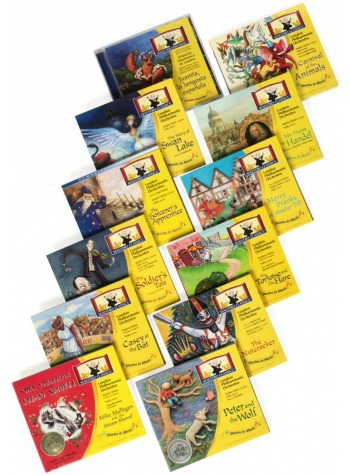 The Maestro Classics CDs include:
Each CD also includes a booklet with more information about the story and/or music. Sunshine and Lily like reading the booklet while we're listening to the stories. For some of the songs, they enjoy following along with the story in the book. For other songs, there's more details or activities in the little booklet, as well as fun pictures.
Why we like these stories
Recently, Sunshine was learning a violin piece by Handel and wanted to listen to My Name is Handel. This story is a biography of Handel, with snippets of his music (particularly his opera Rinaldo and his famous Water Music) played throughout the story. It's easy to picture Handel on the cover of celebrity magazines today, as the young hotshot composer and showman who did crazy things (like release birds in a theatre during an overture!) to make his music popular. Sunshine really got into the music, trying to explain the opera to Jade (who wanted to know if all princesses sang like Almirena in Rinaldo).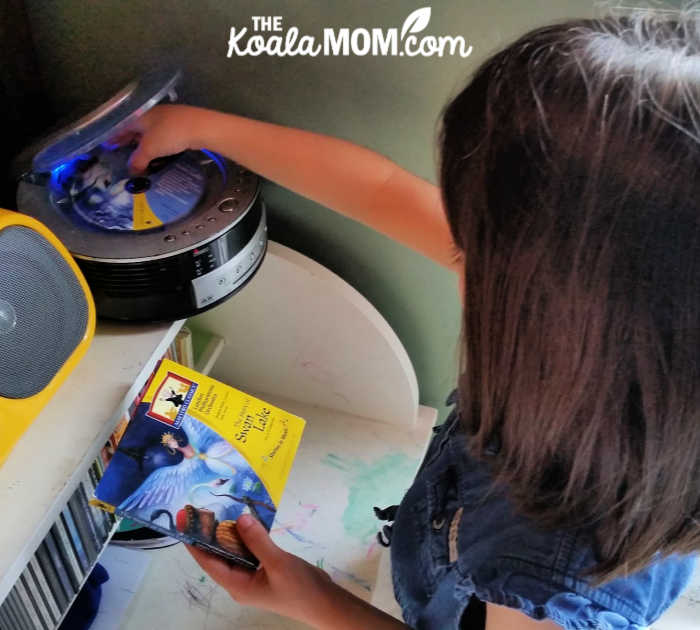 I like the wide variety of music in the collection. The stories and composers span several hundred years. We've learned about history as much as music by listening to these stories and songs. The girls seem to enjoy stories that are a mix of narrative and music, so all of these stories have held their attention while also teaching them quite a bit.
The Maestro Classics CDs are recommended for a variety of ages; Carnival of Animals is for kids 3+ while The Soldier's Tale has some more complex themes and is recommended for kids ages 8+. We've listened to them as a family and been able to discuss the stories or music together.
Lily's favourite CDs are The Story of Swan Lake and The Soldier's Tale. She says she really likes the story of Swan Lake (we have it in other books) so she enjoyed the music. Jade likes The Sorcerer's Apprentice and Peter and the Wolf. Sunshine couldn't narrow her favourites to just two; she said she likes Mike Mulligan and His Steam Shovel, The Nutcracker, The Soldier's Tale, My Name is Handel and The Merry Pranks of Master Till.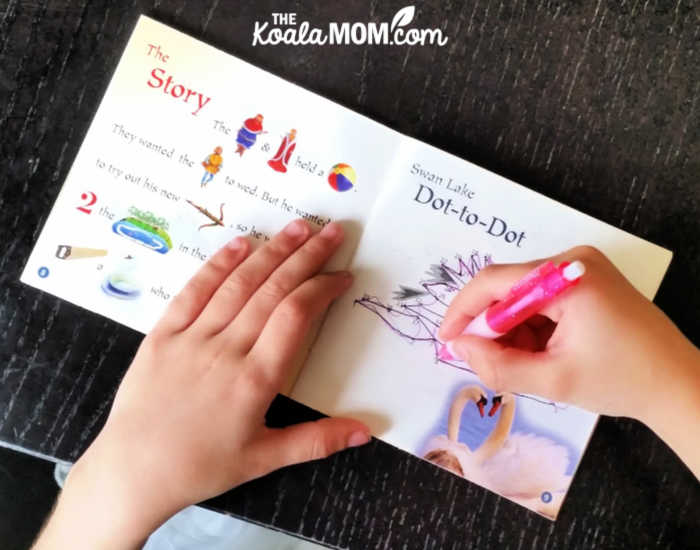 My mother-in-law got the Maestro Classics CDs for the girls for Christmas last year. They were great in the van as we were driving home, as the variety of music and story and narrative kept everyone entertained for the long drive. If you spend a lot of time driving kids to and from school, these CDs would help pass the time in the vehicle. If you're homeschooling like us, these CDs would be a great way to expand either your music, history, or language arts curriculum for the year.
More about Maestro Classics
Maestro Classics began in 2004 in Washington, DC. When Bonnie and Simon's first son was born, they set out to find a way to bring quality age-appropriate concert experiences to families. After a decade of sold-out concerts for kids and parents, Stephen Simon and Bonnie Ward Simon decided to share their gifts with a wider audience. The Maestro Classics CD collection was born.
Experience had convinced them that if you educated as you entertained, were sophisticated enough to interest parents as well as children, and offered only the finest musical performances, all children could appreciate symphonic music.
Bonnie Ward Simon holds degrees in music and music education. She has also taught middle school music, worked in administration at Carnegie Hall, and written extensively for Washington Parent Magazine. She loves to sail, skis in the winter, travels, sews, knits, paints, and delights in the seasonal changes in Central Park.
Stephen Simon was a prominent symphony conductor in the United States and abroad. He loved music from boyhood, and remembered listening to the great church organists of Manhattan on Sunday mornings when he was a child. He's a specialist in the music of Handel and spearheaded a Handel revival.
To find out more about the Maestro Classics CDs, drop by their website. You can also find them on Facebook, Instagram, Twitter, Pinterest and YouTube.
Do your kids take music lessons? How do you help them appreciate and learn more about music?