For most of our marriage, my husband and I have been on a tight budget. We've lived on one income or no income for the past ten years, and had four kids and put ourselves through university. While my husband has a good job now, we live in a city with a high cost of living. As such, I'm very glad he's good at finding great deals for us. And one of his favourite places to watch for great deals is Groupon.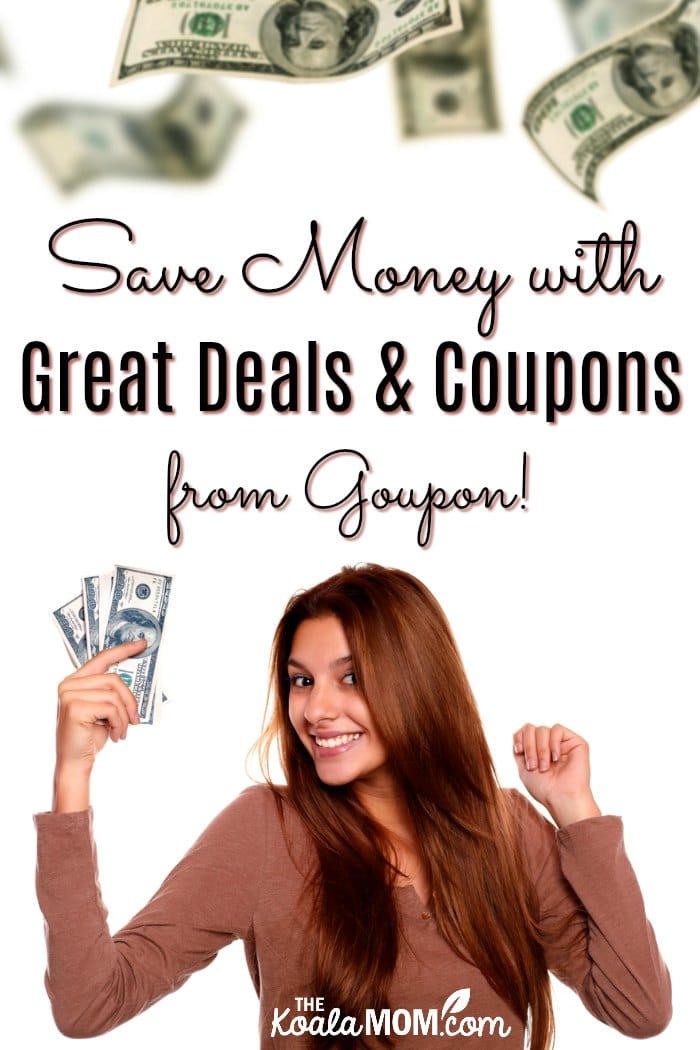 (This is a sponsored post; all opinions expressed remain my own.)
Find Great Deals with Groupon
We first discovered Groupon while living in Victoria as students. Immediately we both created accounts and began to watch for great deals. We've saved money on date nights and Christmas presents with Groupon. Recently, we found a good deal on family portraits and jumped at the opportunity to do something we'd been talking about doing since before Pearl was born.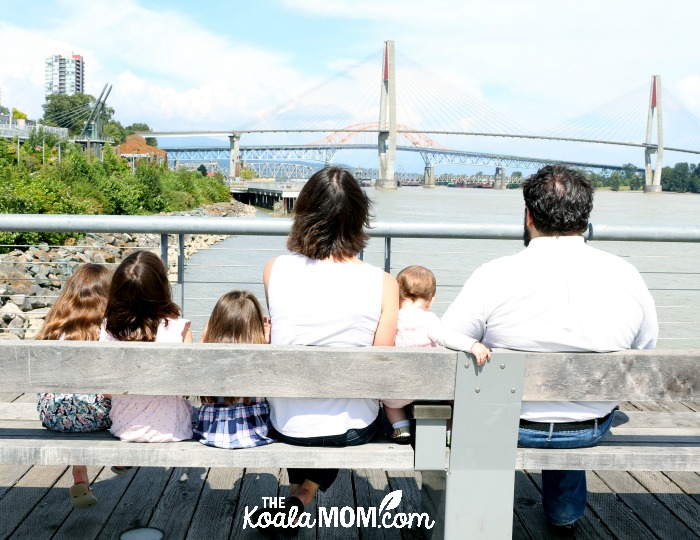 Groupon is super easy to use (even if you aren't a super couponer!). Simply sign up for emails in your area and get notified about the best deals there. You can set your notifications to what sort of goods you want to get. When you see a deal you like, you can find out more on the Groupon site (make sure to read the fine print!) and buy it with a few clicks of your mouse. You then receive an email voucher with details about how to claim your Groupon.
Groupon Goods are specific deals on specific items for a specific time. For example, we had about a week to decide that we wanted to buy the family photo package. Then the deal was gone, and we'd have to watch for another deal. Deals can also sell out if they are very popular.
I also like the fact that once you've bought the deal, Groupon will always honour the amount you spent. If you spent $30 to buy a $60 meal at a restaurant, you can still use your $30 at that restaurant, even after the Groupon expires. This is great for people like me, who tend to forget about expiry dates on coupons (oops!) or file things in safe places (where nobody can find them!).
With the holiday season approaching, Groupon is a great way to get presents for everyone while staying within your budget. You'll find brand-name gifts and high-quality items for huge discounts. Plus, you miss all the in-store holiday lineups by shopping online!
What are you waiting for? Hop over to Groupon Goods to see what deals you can find! You can also follow Groupon on Facebook and Twitter to make sure you don't miss a deal.
Save Money with Groupon Coupons
When I was growing up, my mom always shopped the sales flyers. She went through each grocery flyer every week and made her list of groceries based on what was on sale. If we were out of peanut butter but it wasn't on sale, she didn't buy it. We saved fast food coupons for eating out. Today, I still watch for coupons and deals, but we rarely get flyers in the mail anymore. Now, like many others, I find my coupons online. Groupon Coupons is a great way to save money!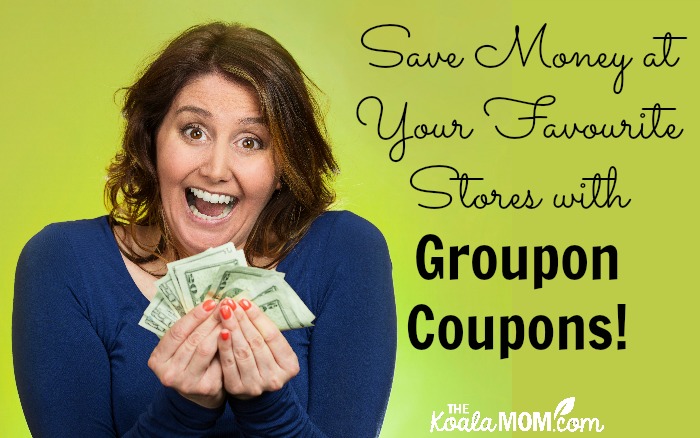 Groupon Coupons work a bit differently than Groupon Goods. You can search for coupons to your favourite store on the website. Or you can just look at Today's Top Offers and Deals to see what's available. (If you're looking for Christmas presents, maybe something there will inspire you with a gift idea for a special someone!)
If you like shopping online, you can search for coupons that you can use online. Groupon Coupon also lists sales that you can take advantage of without any coupons. It's your one-stop website for finding the best deals on products you need.
I need a pair of new boots, so I thought I'd look up some coupons to one of my favourite shoe stores—Naturalizer. Groupon came up with 9 deals. I could pick from free shipping (great for shopping online!) or 10-25% off sitewide!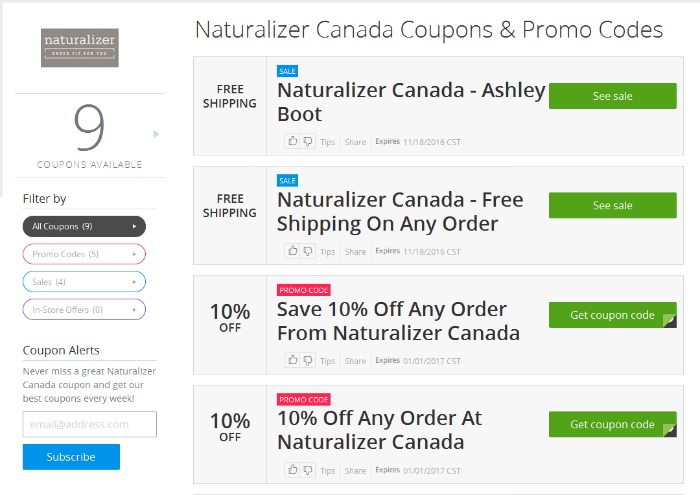 I also have a SpaFinder gift card, so I decided to look up some coupons that would help me get the most out of my gift card. I found 8 coupons available, from 10% off at my local spa to free shipping on all gift orders. The money I save on my spa treatment will help pay for the babysitter I need for some self care!
It's so easy to search Groupon for the best deals and coupons. This should help me save money on a few last-minute Christmas gifts—and on our holiday travels this December.
To save money at your favourite stores, drop by the Groupon website and look up the coupons. You can also follow Groupon Goupon on Facebook and Twitter.
How do you save money? Have you tried using Groupon for coupons or goods?