I'm an unapologetic history buff. Even back in school, I can remember wanting to learn about Canadian history—and being excited when we finally did study it. I completed a history minor in university and took all the Canadian history courses I could. I love reading historical fiction. And I love visiting historical sites that help to bring the past alive. Summer is a great time to explore historic sites. Besides being fun, they also offer learning opportunities for your kids. Here are five of my favourite BC historic sites.
#1: Fort Langley
Located just outside of Vancouver, Fort Langley takes visitors back to the fur trade days of BC. The fort offers tons of activities for kids of all ages, from the blacksmith demos to gold panning to barrel making. The girls tried to build a fort and carry a bale of furs. They pretended to be fur traders and loggers.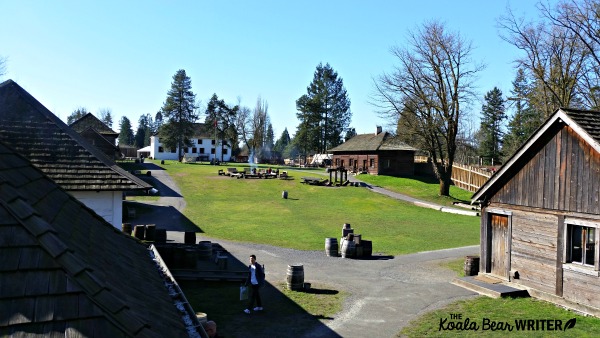 Because it's a national historic site, admission prices are very reasonable. There was also a booklet for the kids to stamp as they went through the park (which they had lots of fun with). Most of the fort is outdoors, though, so I'd recommend heading out on a nice day.
#2: Fort Rodd Hill and Fisgard Lighthouse
Located just outside Victoria, Fort Rodd Hill takes visitors back to the world war eras. This military outpost was built on a scenic point of land overlooking Esquimalt Harbour. It was meant to defend Canada in case of an invasion, but has never been needed.
There's lots of bunkers and fortresses here for kids to explore, with wide open spaces in between to run or picnic in. Even my girls liked climbing around on the huge guns.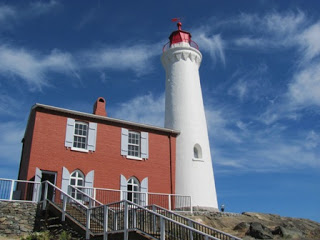 This is also the site of Fisgard Lighthouse, a beautiful lighthouse with an interesting history. We often go straight to the lighthouse and then meander back through the forts and bunkers, as the girls really enjoy the lighthouse. The beach around the lighthouse also offers fun places to look for sea life.
Like Fort Langley, Fort Rodd Hill and Fisgard Lighthouse are national historic sites with really reasonable admission fees. You can easily spend the day here exploring, if you bring a picnic. Again, most of it is outdoors so I'd suggest visiting in good weather.
#3: Gulf of Georgia Cannery
Located in Richmond, this cannery turned museum tells the history of BC's fishing industry. If a fish cannery sounds boring, think again. I was surprised by how much I learned at the Gulf of Georgia Cannery—and how much the girls enjoyed it too. There was lots to see plus a kids' section with fun games, listening stations throughout, and computer quizzes to test your knowledge.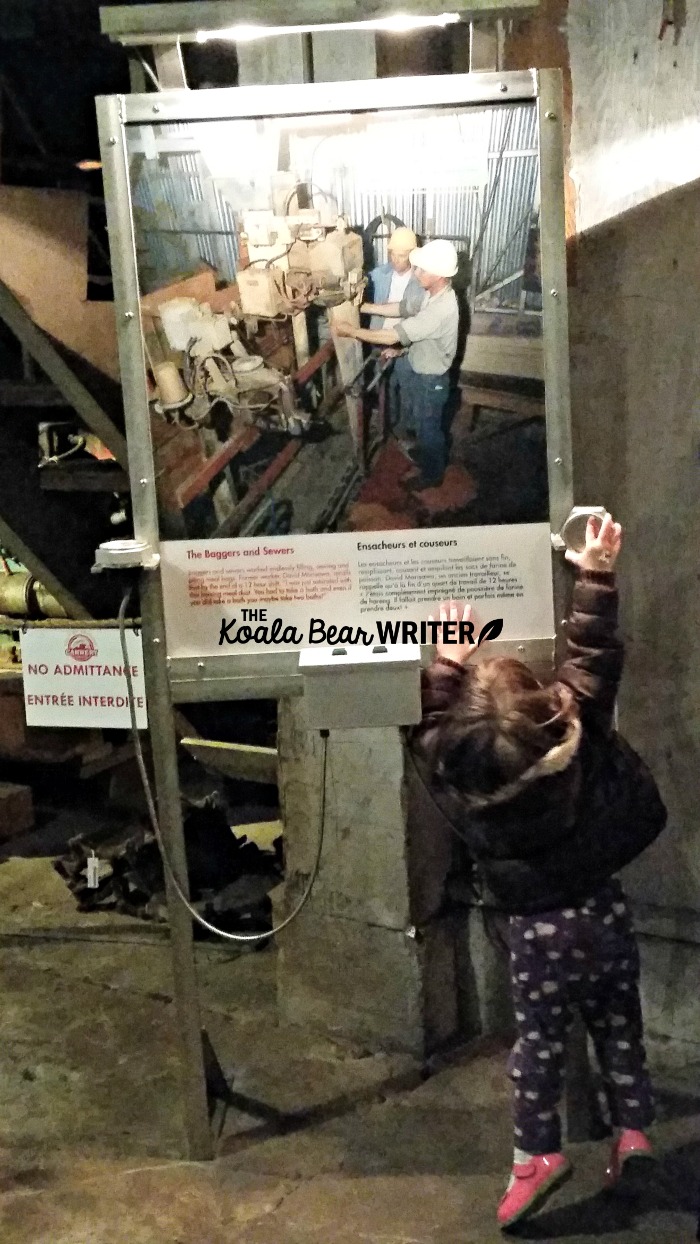 If you're planning to visit both Fort Langley and the cannery, you can get half off your visit to one by showing your receipt from the other. The cannery is also indoors, so it makes a great back-up plan in case of rain.
#4: Craigdarroch Castle
Located in Victoria, this mansion-turned-university-turned-museum is a fascinating piece of local history. Most of the rooms give visitors a glimpse into the early days of Victoria and one of its most prominent families. One room is still maintained as it was during the castle's university days—a sort of forerunner to the University of Victoria.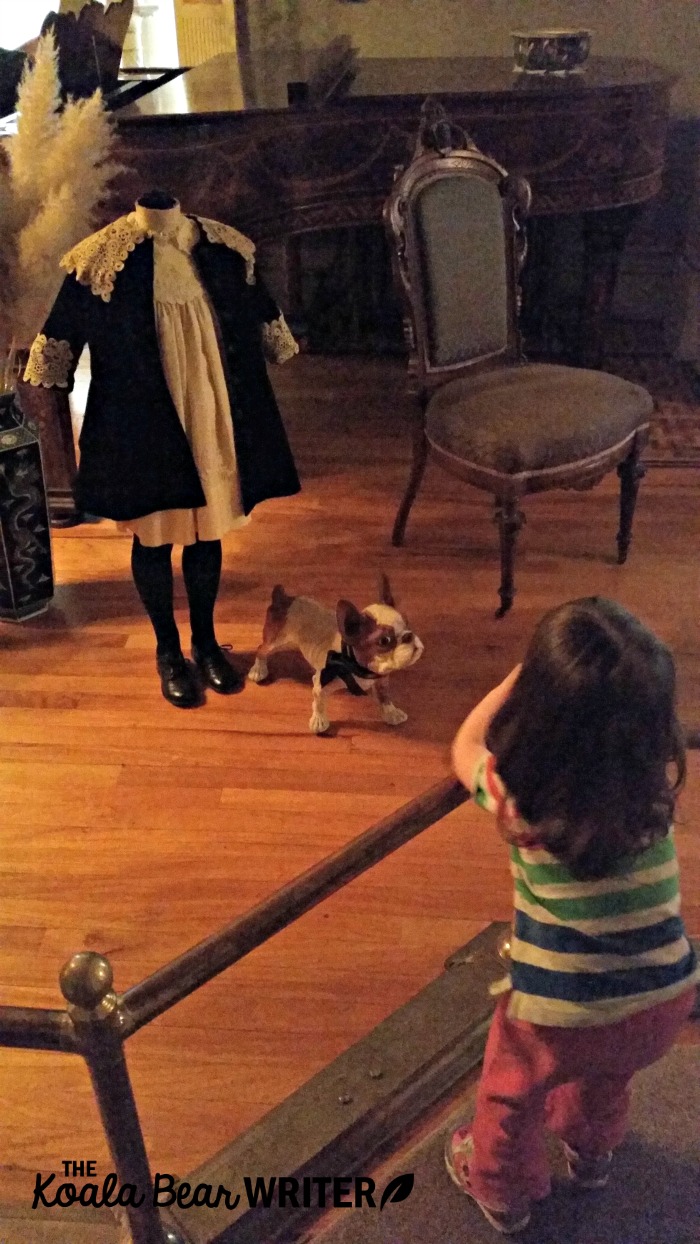 While there's lots to see at Craigdarroch Castle, very little of it is hands-on. Most exhibits are behind ropes and meant to be viewed only. Like Fort Langley, children are provided with a brochure to play "eye spy" in the exhibits, finding various artifacts in each room (and giving their parents a chance to read a few displays before running to the next room).
On the plus side, this museum is open year-round and is entirely indoors as well, so it's perfectly suitable for rainy days in Victoria. It is now privately operated so it's a bit more expensive than the previous BC historic sites.
#5: Burnaby Village Museum
Located in Burnaby, this museum is open only around Christmas and in the summer. Admission is free and there are various special events here during the summer. The girls love the blacksmith demos (we always watch it!) and the Charlie Chaplin films.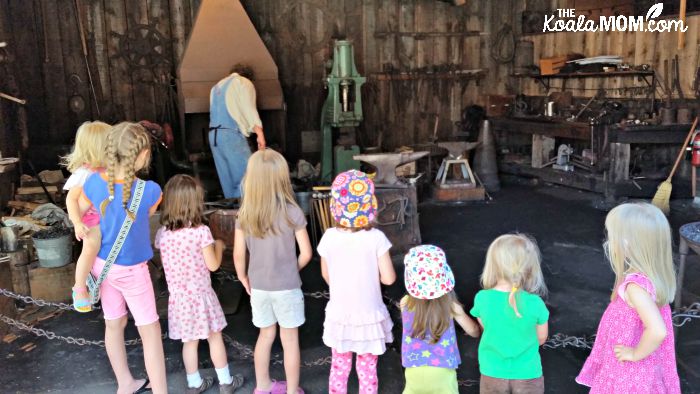 The Burnaby Village Museum also boasts a beautiful carousel. The girls are huge fans of the carousel, which often has a lineup but is worth the wait (and the $2 token). Smaller children can ride on one of the three smaller horses or with a parent standing beside them. (We went on another carousel where Jade wasn't allowed to ride a horse and she scowled the whole time. She loves the horses.)
What are your favourite historic sites?