March is one of my favourite months. It's when we celebrate spring and certain family birthdays and, of course, St Patrick's Day. Other than finding green outfits for everyone to wear (not hard for me to do!), here are some creative (and tasty!) St Patrick's Day treats and crafts for kids.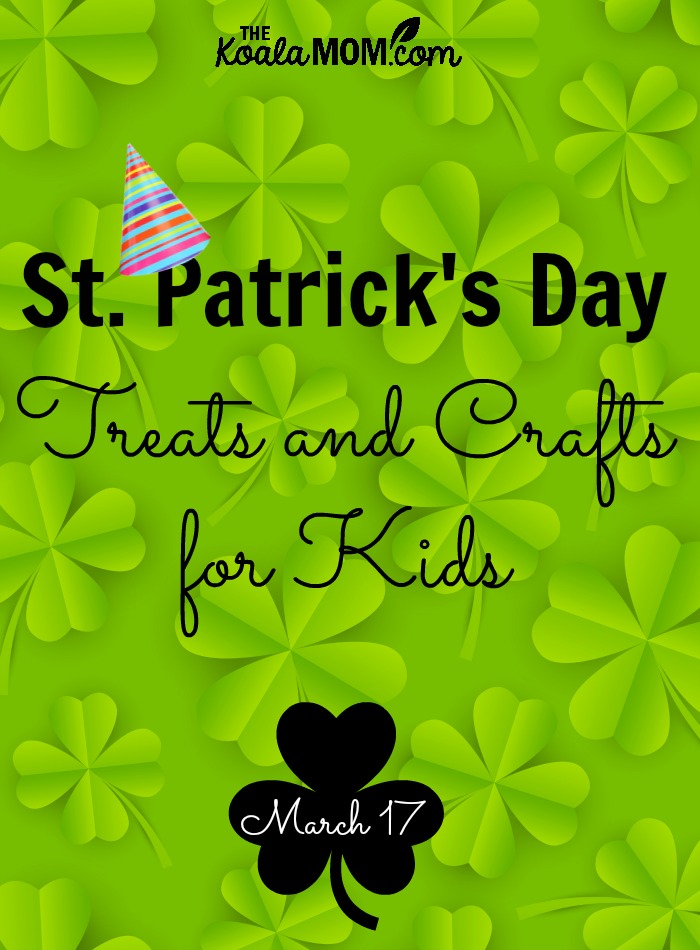 Who was Saint Patrick?
The patron saint of Ireland was actually born in Scotland to Roman parents in the year 387.  At age 14, he was captured by pirates and hauled across the sea to Ireland, where he was forced to tend either sheep or pigs.  He learned the local language and culture, but also deepened his faith, spending much time in prayer.  Six years later, he had a dream from God telling him to go to the coast, where he found sailors who took him back to Britain.
In another dream, Patrick heard the people of Ireland begging him to come back to teach them about God.  He spent four years studying for the priesthood and then served for several years in Britain.  Finally, at age 46, he returned to Ireland as a bishop.  He spent the next forty years preaching throughout Ireland, converting people and building churches.  Several of his disciples were also canonized and he likely met or was good friends with Saint Brigid of Ireland.  He died on March 17, 461.
Saint Patrick used the three-leaf clover to teach people about the Trinity.  My girls' love the VeggieTales version of the story, which appears in their DVD Sumo of the Opera and includes lots of humour and pictures.
Today, St. Patrick's Day is one of the most popular holidays of the year—a chance to wear green and make green food and drink green beer and talk with an Irish accent.  So put on something green and have a great St. Patrick's Day!
A best friend is like a four leaf clover: hard to find and lucky to have.
St Patrick's Day Party Ideas
As I mentioned, we know lots of people with birthdays this month, though none are exactly on St. Patrick's Day. (I missed it by two days; my dad make a green cake and cookies the year I was born.) Even if you don't have a birthday this month, plan a party with these ideas just for fun!
1st Birthday Party Ideas—party planner extraordinaire DeBalino shares some green, Irish party ideas for celebrating a little girl's first (or any!) birthday.
Easy St. Patty's Day Decor—I love this idea for an easy yet stunning St. Patrick's Day centrepiece.
Green Treats
As far as I'm concerned, any occasion is a great excuse to do some baking! My girls love getting into the kitchen too (we call it "math" some days, if we have no better excuse) so here's a host of tasty ideas, from quick and easy to a bit more complicated.
Shamrock Rice Krispie Treats—everyone loves rice krispie treats… so make them Irish for St. Patty's day! They're even healthy (hint: spinach is green!).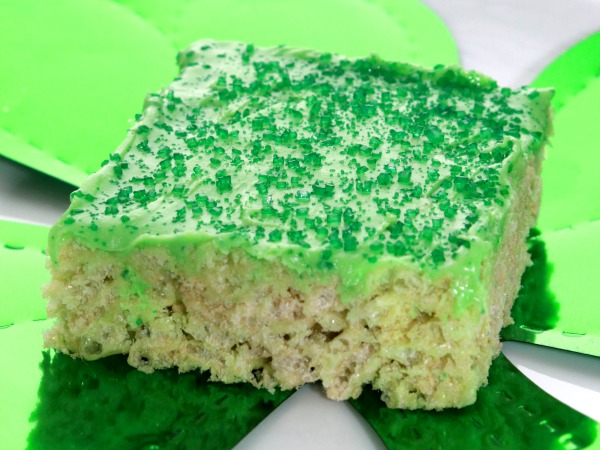 Lucky Shamrock Squares—for a more sophisticated yet easy treat, try these rice krispie squares with white chocolate on top!
Jiggle Jello Shamrocks—this easy, pretty dessert is sure to be a crowd-pleaser.
Shamrock Mint Chocolate Chip Cookies—another twist on a classic recipe (also great for spinach-lovers).
Mini Rainbow Pancakes—surprise the kids with a special breakfast! Or whip these up for an easy lunch on St Patrick's Day.
Rainbow Cookies—my girls love making cookies and playing with play dough… put it together and make these cookies for a fun, tasty treat.
Lime Shamrock Punch—this quick and easy punch is green enough for any Irish lass or laddie.
Leprechaun Lime Poke Cake—this cake really looks sublime!
St. Patty's Day Smoothie—this healthy green smoothie would make a great snack for St. Patrick's Day
Candied Green Popcorn—plan a movie night and serve this fun popcorn!
Irish Crafts
Pull out the craft supplies! My girls love any excuse to get creative? Here are some great ideas for keeping them busy on St Patrick's Day and adding some colour to your home decor. Bonus: most of these ideas are pretty mess-free and some projects might even last until next year.
I'm Lucky Because… —this craft is a fun way to celebrate the good things in your child's life (and learn more about what they're feeling or appreciating!)
Sensory Bin—great ideas for a themed sensory bin for younger kids. If your kids like sensory bins, you can try these ideas too.
Making a Rainbow—use buttons and cotton balls to make this fun St Patrick's Day craft!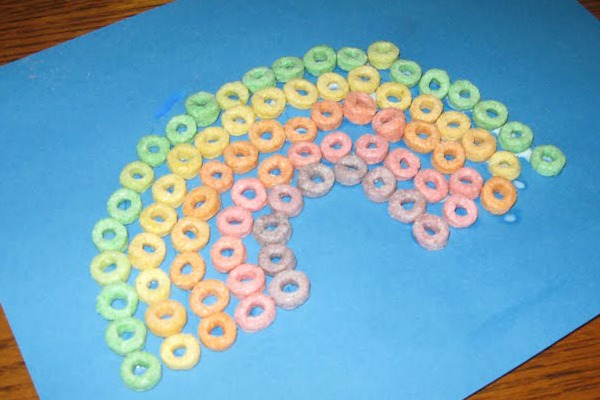 Fruitloops Rainbow—this craft is fun AND tasty!
Shamrock Thumbprint Craft—this cute craft would be a lot of fun for kids to make and could be a gift for grandparents or teachers too!
Shamrock Dot Art—this is a great no-mess activity for toddlers, and comes with a free printable.
Stained Glass Shamrocks—these pretty shamrocks are easy to make (and mess-free too!).
DIY Clover—use felt and gems to make this pretty St Patrick's Day keychain (I love useful craft ideas like this!)
Sew-a-Saint Doll—an easy peasy sewing project for beginners!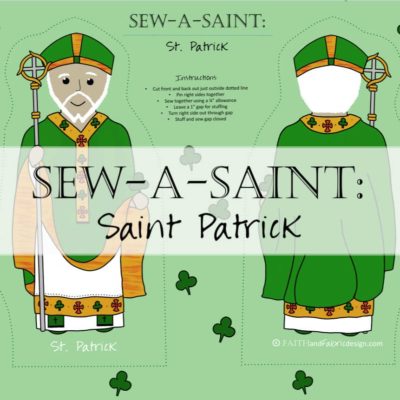 Books about St Patrick
Do you and your kids enjoy celebrating St Patrick's Day?