I knew when I watched the trailer for 90 Minutes in Heaven that it would be a tear-jerker. I was right. I cried through most of the movie. I also laughed once or twice and wanted to shout "Yes!" a few times. This inspiring movie about pastor Don Piper's brief visit to heaven after a car accident is based on a true story.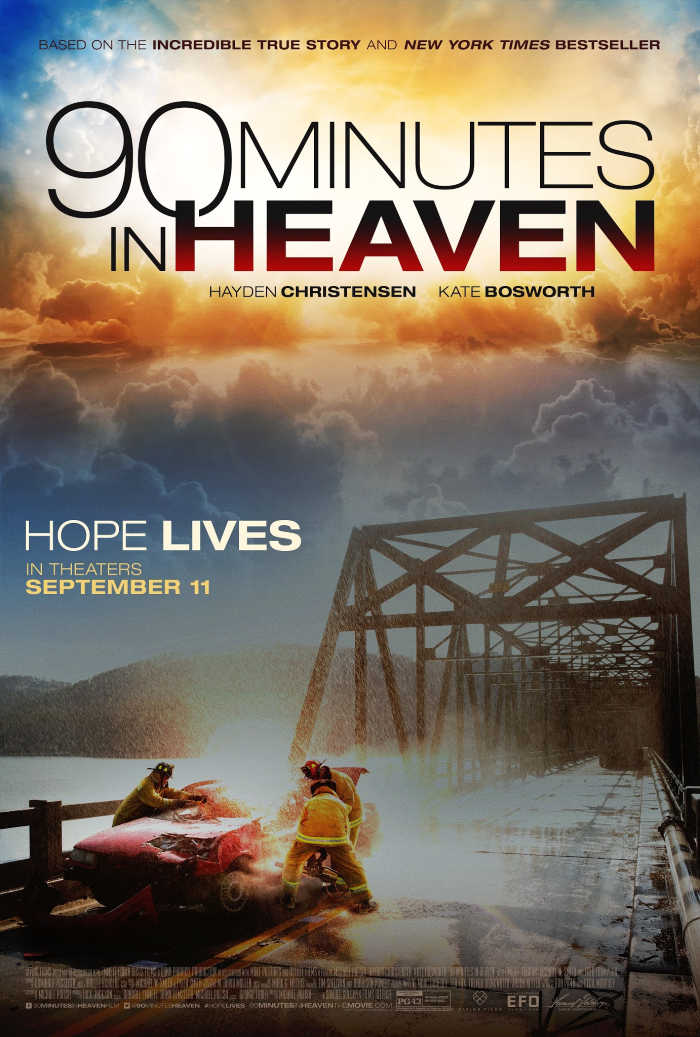 I received two tickets to this movie courtesy of Graf-Martin Communications; all opinions expressed are my own. This post contains affiliate links; as an Amazon associate, I earn from qualifying purchases.
90 Minutes in Heaven overview
Twenty-six years ago, Pastor Don Piper died in a head-on collision with a semi-truck on his way home from a church conference. State troopers and EMTs declared him dead at the scene. They were waiting for a coroner to confirm that when another pastor from the conference walked up and asked to pray for Don.
As he prayed and sang, Don began to sing along with him. The EMTs scurried to get Don out of the crushed car and to the hospital, but Don didn't want to be alive.
Don had gone to heaven after he died. After that glimpse of heaven, he didn't want to endure the pain of earth. In the hospital, he sank into despondency, despite visits and encouragement from his wife, children and friends. As his in-laws took his kids and Eva struggled to keep working and manage their bills, Don didn't even want to breathe.
My thoughts on the movie
As we watched 90 Minutes in Heaven in a nearly empty theatre, my heart ached for Don and his family. Don's injuries from the crash were extensive and horrific, leading to risky, painful medical procedures and long months in the hospital. I loved the scenes where his church family gathered around him, surrounding him and his family in prayer.
One of the most powerful scenes in 90 Minutes in Heaven was when Don's mentor pointed out to him that he had spent his life seeking to bless those around him. Now he had the opportunity to let those around him bless him by taking care of him in his weakness.
90 Minutes for Heaven is based on a true story, which Don has also shared in his bestselling book. The movie stars Hayden Christensen as Don Piper, Kate Bosworth as Eva Piper, and features music as well as a cameo by Michael W. Smith.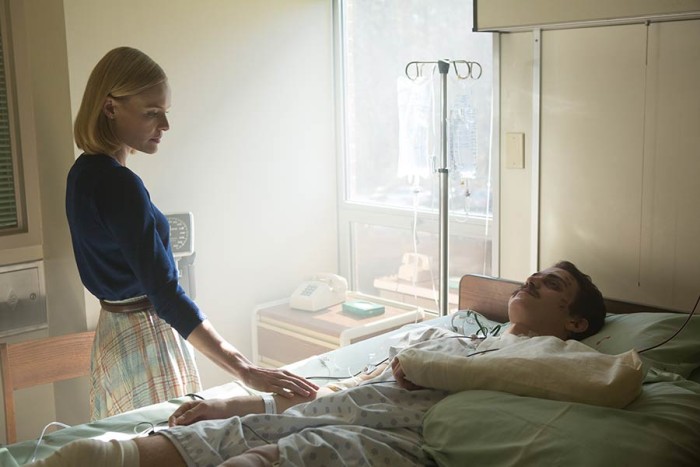 It's hard to say I enjoyed a movie about so much pain and struggle, but I did. My husband thought Don's despondency in the hospital took up too much of the movie, though I wondered if that was for suspense and screenwriting purposes. While there were preachy moments in 90 Minutes in Heaven, most drove the plot forward. I thought the screenwriting and acting were excellent; everyone involved did a fantastic job of bringing this powerful story to the big screen.
I was really disappointed that 90 Minutes in Heaven was playing at terrible times at our local theatres (either mid-afternoon or very late at night); we actually drove half an hour down the highway to see the movie at a time when we could get a babysitter. I think it's awesome that movies like this are coming to the big screen and we should try to get out to see it in theatres to send theatres the message that we want to see more films like this.
To find out more about the movie or Don's story, drop by the website. You can also find movie updates and trivia on Twitter and Facebook. And if you're interested in this movie, you may also enjoy Miracles from Heaven and I Still Believe, two other powerful faith-based movies.