The problem with getting books for Sunshine to help me review is that she likes them so much I never see them again. Such was the case with her Princess Charity Sticker and Activity Book. We've been a fan of the Princess Parables since we first discovered the books at a local bookstore, so I knew Sunshine and Lily would enjoy the activities in these books.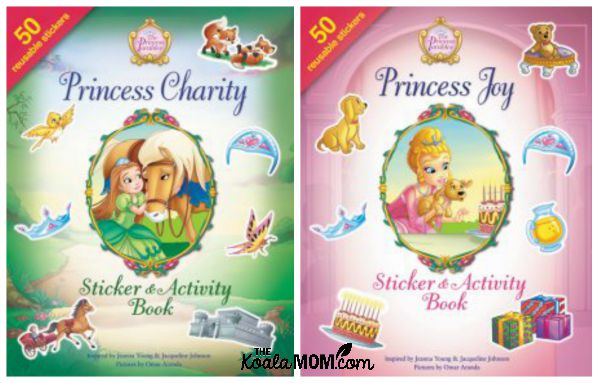 The Princess Parables are the stories of five sisters—Princesses Charity, Faith, Joy, Grace and Hope. Their stories are retellings of various parables from the Bible, so that girls learn about faith along with the sisters.
Princess Charity shares the story of the Good Samaritan when she helps a neighbour prince who gets hurt near her father's land. Princess Joy shares the story of the wedding feast, as she invites all her friends to a big birthday party only to find out that they can't come and she must find other guests.
The sticker and activity books include puzzles, activity pages and 50 reusable stickers. The girls enjoyed drawing a picture of herself as a princess, coloring the princesses, and finding the stickers to complete the picture. I love the fact that these princesses are teaching my daughters about faith and virtues.
Here's a drawing of herself that Sunshine did in the Princess Charity book: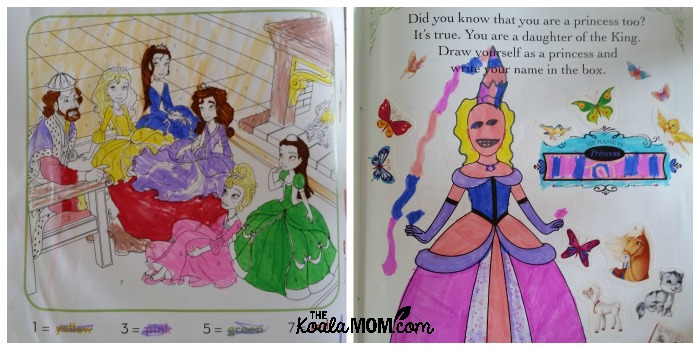 In the Princess Joy book, Lily wrote a birthday invitation and did a maze: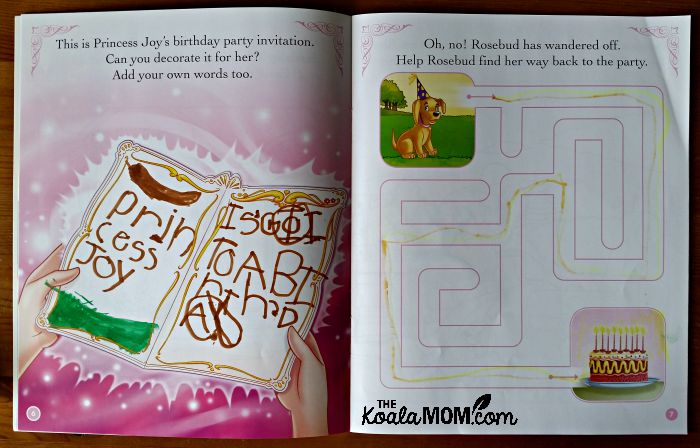 Illustrator Omar Aranda studied Fine Arts in Buenos Aires, Argentina, where he was born. Many top publishers and companies worldwide have commissioned him for projects including story artwork, comics, and character design. He started his career as an artistic painter but now devotes all of his time to illustrations for children's products.