When I was growing up, we didn't have a TV. Going out to a movie at the movie theatre was a special event. I still remember seeing Lion King in theatres as a family and, even in university, piling into my dad's car to head off to the theatre together. When we did finally get a computer to watch movies at home, we'd crowd around the screen to watch some of my dad's favourite John Wayne flicks. With Father's Day coming up this Sunday, I thought it'd be fun to share some of my favourite father-daughter movies. Buy or borrow some and curl up with Dad (or your daughter) for a fun-filled movie night (keep the Kleenex handy).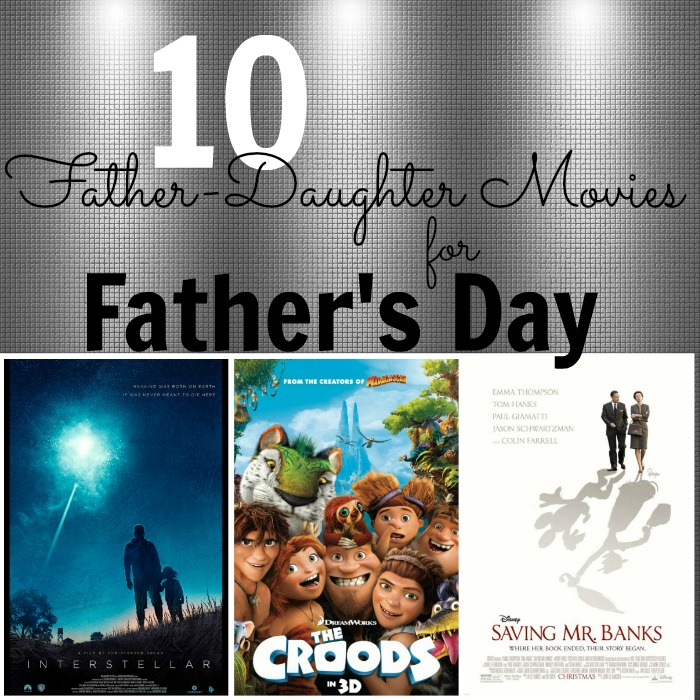 I've included Amazon links to these father-daughter movies (just click on the pictures) in case you want to grab them yourself. Hopefully there's something on this list to suit every age and movie taste. Enjoy!
1. Flicka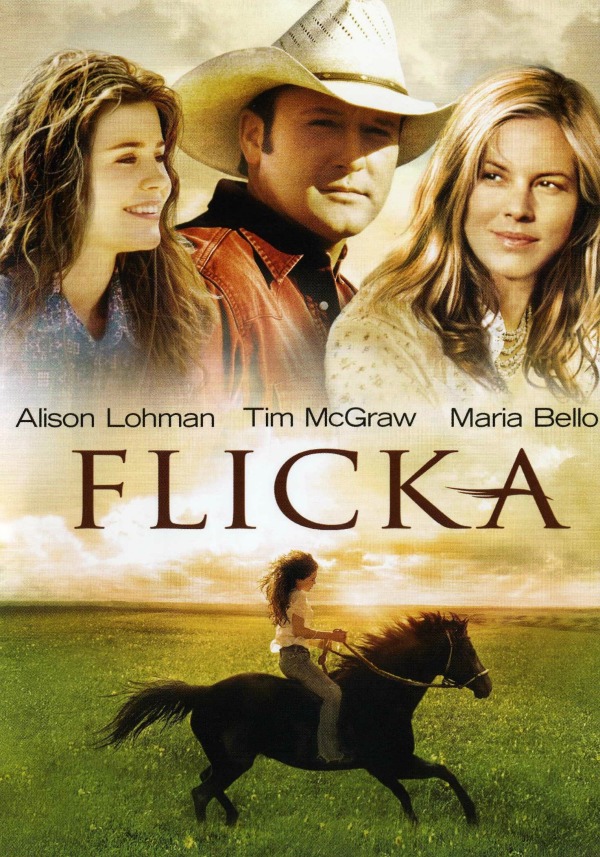 Based on the book, Flicka stars Tim McGraw as the old-fashioned cowboy who just can't understand his daughter. But Katy shares his love for the ranch and wild horses, if only she can get her dad to see past her academic shortfalls and trust her to train Flicka. With a couple Tim McGraw tunes in the background and lots of tender father-daughter moments, this movie still makes me cry.
2. Shrek II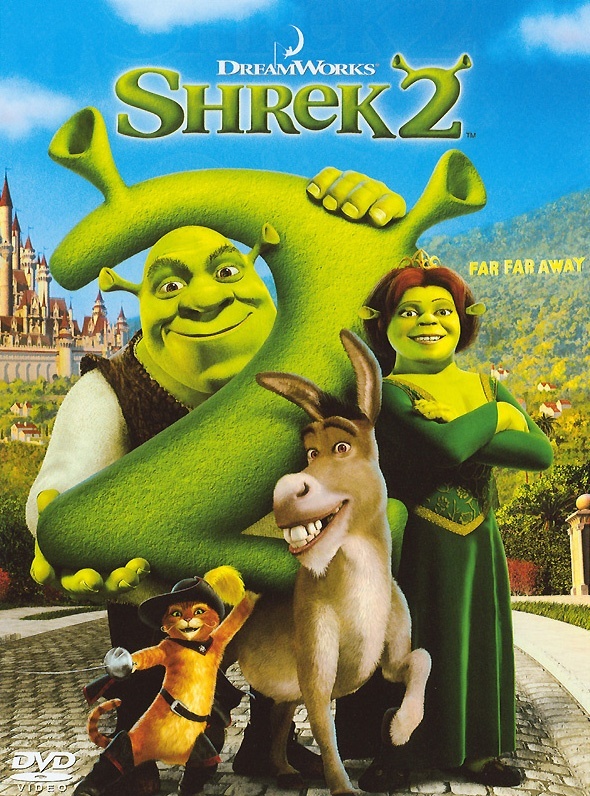 Fiona takes her new ogre husband home to meet Daddy—who is, as may be expected, less than excited to see his new son-in-law. While Fiona tries to keep peace between the men in her life, King Harold begins to plot how to get rid of Shrek and ensure Fiona's (and his) future. One of my favourite scenes in the movie (okay, yes, there are lots) is when King Harold brings Fiona a cup of tea and, with that simple action, makes his decision to put her happiness ahead of his own.
3. The Croods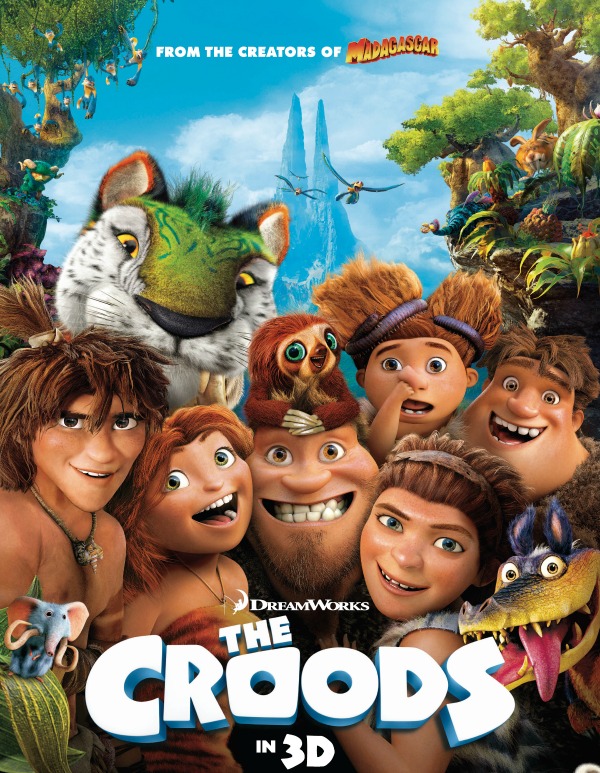 The Croods shows that daddies having troubles letting their daughters go goes way back to the caveman days. Grug is just trying to keep his family alive when his daughter Eep meets a young man with new ideas about how to survive. As they flee the catastrophes changing the world around them, Grug and Eep drive each other nuts (just like any modern father and teenage daughter)—until they realize how much they each mean to the other. Full of the corny humour to be expected of cavemen, this movie still has a few tender moments. And if you can't get enough of the Croods, their story continues in the second movie—more tender(ish) father-daughter moments for the whole family to enjoy!
4. Saving Mr. Banks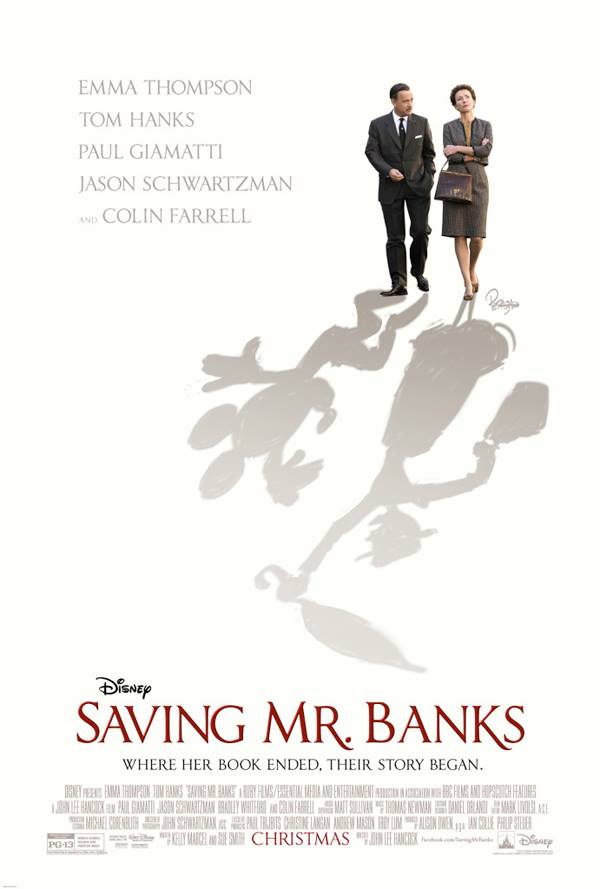 Walt Disney will do anything to convince author P. L. Travers to let him turn Mary Poppins into a movie. As Travers goes over the script with him, however, it brings up memories of her father… and the childhood that prompted her to write her popular novel. Saving Mr. Banks is the story not just of Travers and her father, but also of Disney and his daughters (the reason he wants to make the movie) and Travers' driver and his daughter (whose story connects with Travers). This is another movie for which you'll need the Kleenex box.
5. Fiddler on the Roof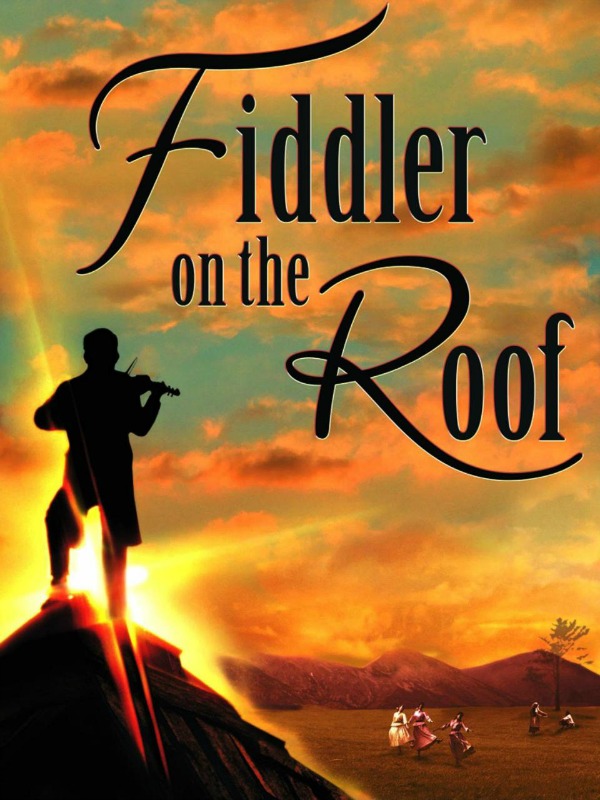 One dad. Five daughters. And lots of laughs as Tevye deals with his three oldest daughters' choices for husbands. This classic 1971 father-daughter movie is nearly three hours long, so be prepared with the popcorn!
6. Trouble with the Curve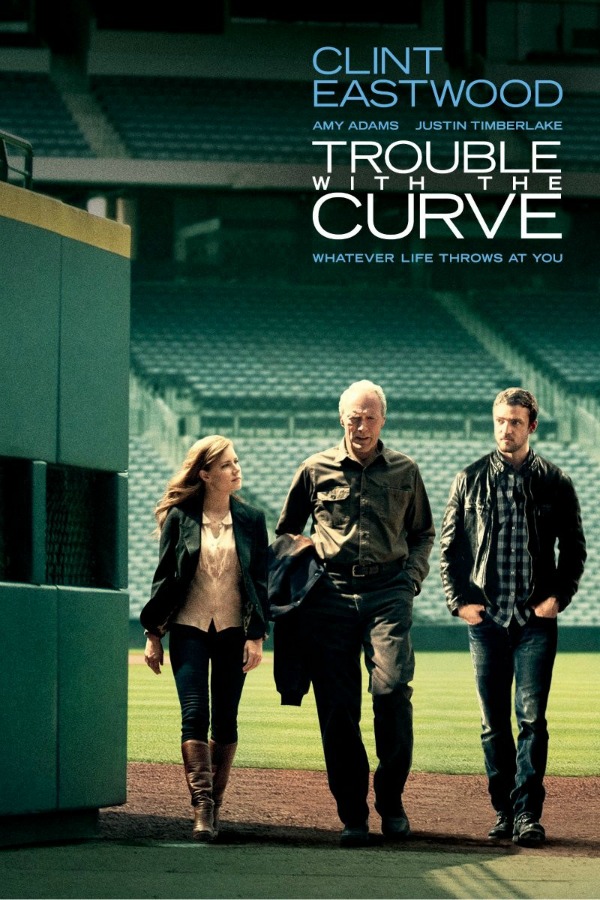 For my dad, there's gotta be at least one Clint Eastwood movie in this list. 🙂 Jokes aside, I really enjoyed this baseball movie about a grumpy old scout who reluctantly takes his daughter along with him on a last recruiting trip. Like Flicka, Trouble with the Curve is about a daughter who takes after her dad—and a dad who takes a while to see that.
7. Interstellar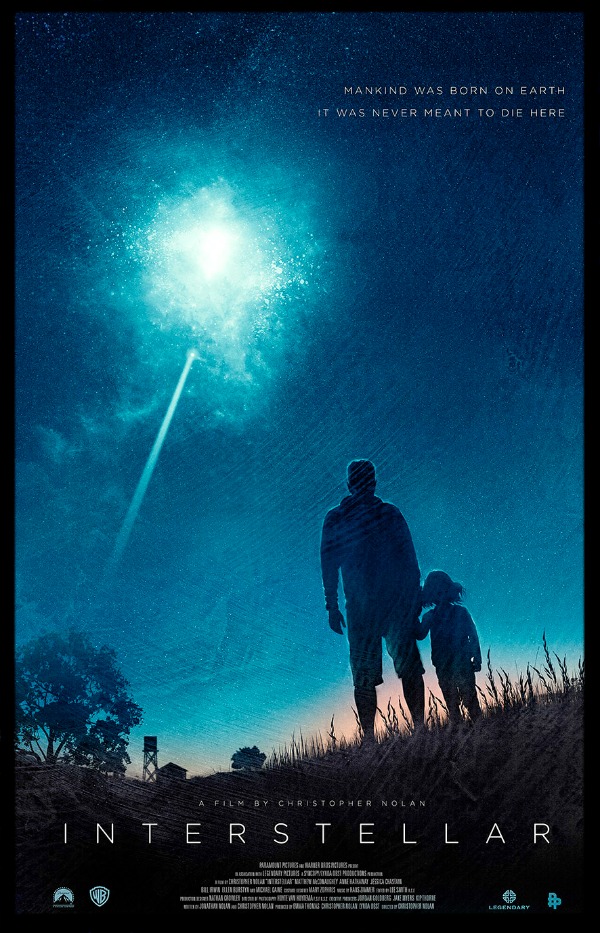 When we walked out of Interstellar, I told my husband what made it for me was the father-daughter relationships in it. Cooper is part of a team of explorers traveling through space to find a way to save humanity—but what he's most concerned about his getting back to his daughter Murphy, who is aging by the year for each minute he's gone. When she grows up, Murphy goes to work for Donald, who recruited Cooper to this mission (knowing it's doomed), and whose daughter Brand is one of Cooper's teammates. Interstellar has lots of space action for the dads and relationships for the daughters.
8. Fly Away Home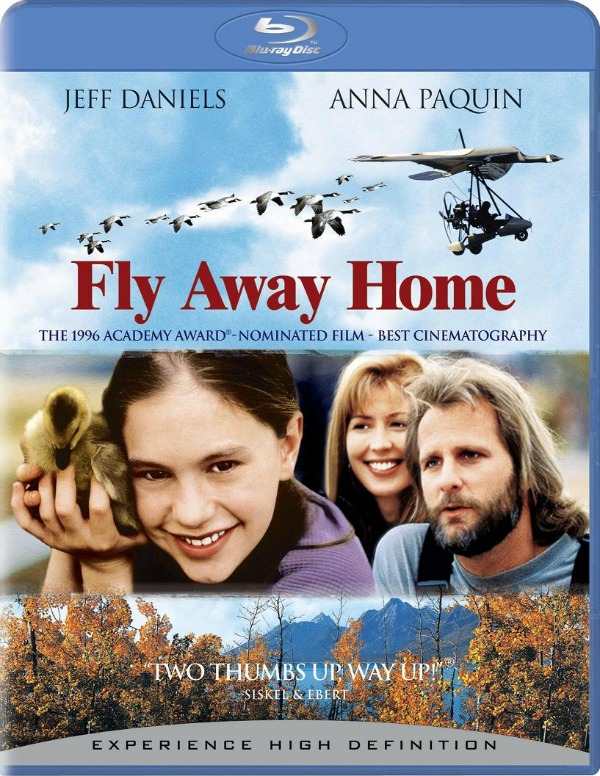 When her mom is killed in a car accident, 13-year-old Amy goes to live with her father, an inventor she barely knows. Their relationship is off to a rocky start until Amy discovers a nest of abandoned Canada Goose eggs and becomes mom to the flock of goslings. As fall comes, Amy and her dad have to find a way to help the geese fly south for the winter. (I like this movie because I also raised an abandoned Canada Goose when I was growing up, though she flew away without me.)
9. What a Girl Wants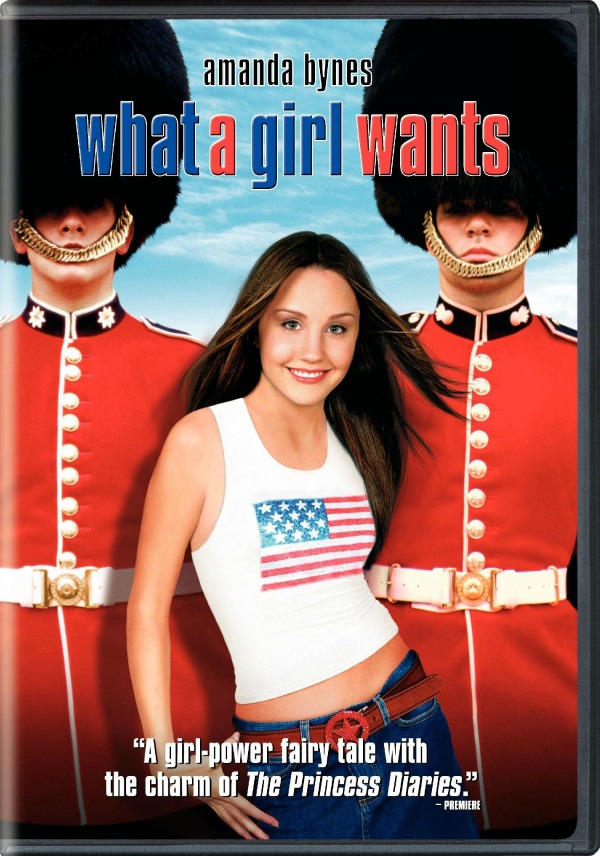 What a Girl Wants is another movie about a teenage girl who goes to find the dad she's never met. Daphne arrives in England to find out that her dad is a politician running for office. When she realizes that her presence could jeopardize his career, she decides to leave—and her dad must decide what matters more to him: his daughter or his career.
10. Gnomeo & Juliet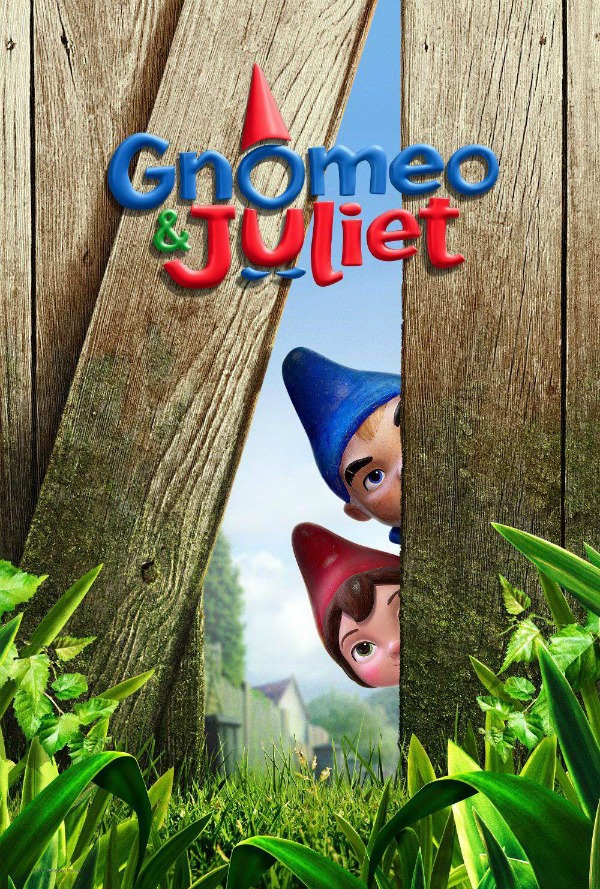 This cartoon version of the classic Romeo & Juliet story is full of lots of laughs… and a dad who is so desperate to protect his daughter that he super-glues her feet to her tower. With lots of action and Elton John songs, Gnomeo and Juliet is a fun romance with the usual Daddy-doesn't-like-daughter's-new-boyfriend theme.
Bonus Father-Daughter Movies: Disney Princesses
Many of the Disney princesses have lost their mothers but have a close relationship with their dads. Aladdin, Beauty and the Beast, Pocahontas, Brave and Ariel all have doting daddies, as does Cinderella in the new live-action movie.
Looking for more ways to spend time with your daughter—or ways to make your movie date more special? Check out 88 Great Daddy Daughter Dates.
What are your favourite father-daughter movies?
I'm linking up with Heather Now for this post.