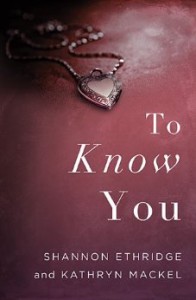 Julia McCord knows the power of forgiveness. She's experienced it in her life, found the healing power of redemption, moved beyond her past. But her teenage son is dying. The only chance to save him is to find the daughters whom she gave up for adoption at birth and ask them to consider being living liver transplant donors.
Destiny has a perfect life: a boyfriend who loves her, a career as a Hollywood conceptual artist, a nice house in the Beverly Hills. Then her boyfriend finds Jesus and her birth mother shows up on her doorstep with a crazy request. Destiny makes a deal with Julia, but is it just curiosity that sends her looking for her birth father and her half sister—or is Destiny searching for something more?
Chloe also seems to have the perfect life: a huge inheritance, an adoring husband, and a career in medicine when she finishes school. Then Julia's arrival gives Chloe the chance to escape from her overprotective husband and mother and go searching for… for someone who understands her. But when that search becomes the biggest mistake of her life, Chloe must face her family—and her faith—and find out what really matters.
To Know You by Shannon Ethridge and Kathryn Mackel is a book about relationships, mercy, love, forgiveness, and healing. Julia, Destiny and Chloe were wonderfully real, quirky, hurting women and I thoroughly enjoyed seeing their relationships develop over the course of the novel.  I'm not super excited about the title (I don't think that would have persuaded me to read it); I picked up this book because, like The Merciful Scar, I recognized both of the authors and have enjoyed their previous books.
Shannon Ethridge is the best-selling author of 19 books, including The Fantasy Fallacy and the Every Woman series. She has a master's degree in counseling and originally planned to have a career as a mortician. Today, Shannon is an advocate for healthy sexuality and spirituality through her books, speaking ministry, blog, and coaching. She and her husband have been married for twenty-three years and have two children. You can find out more about Shannon on her website, where you can also sign up to receive her email updates and get the first three chapters of To Know You for free.
Kathryn Mackel is the author of six novels, including Outriders. She's also a screenwriter who has worked on Disney's Can of Worms as well as The Hangman's Curse (based on Frank Peretti's novel) and Left Behind: The Movie. She has an English degree and an M.A. in Professional Writing. If you hop over to her website, you can enter to win her monthly contest for a free book.
I cried through the last few chapters of To Know You (and I won't give you any spoilers, but the ending isn't what you expect!). I loved "eavesdropping" on Julia, Chloe and Destiny as they got to know each other and couldn't wait to find out how each resolved the struggles they were facing.  This book earned itself a place on my bookshelf and I highly recommend it.