Last week, I opened my door to find a case of Beanitos Bean Chips sitting there. I brought the box inside, opened it, and had to try a bag of chips right away.  I thought I'd just have a couple and save the rest for my husband to sample… well, he didn't get any out of that bag.  My daughters didn't want to try the Original Black Bean chips with Sea Salt, but I loved them!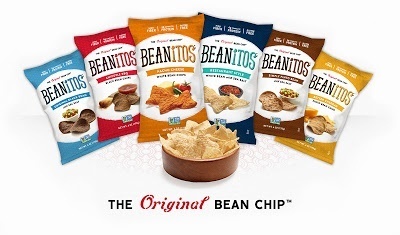 On Friday night, we often pick up my hubby from work and go for a picnic.  This Friday, a heavy fog made us change plans, so we had a picnic in the living room while watching A Bug's Life.  The girls devoured several bags of White Bean Chips with their Wholly Guacamole and asked for more.  Lily's favourite chips are the Nacho Cheese, while my husband liked the Chipotle BBQ.
As for the guacamole… well, my daughters are huge fans since we tried it last year.  They don't like my homemade guacamole, but they can't get enough of Wholly.  It's creamy and delicious—and healthy!  It also makes great party food as it's easy to set out some chips and guacamole for friends.  And since I have friends who are gluten-free, dairy-free and vegan, I can happily share these snacks with them!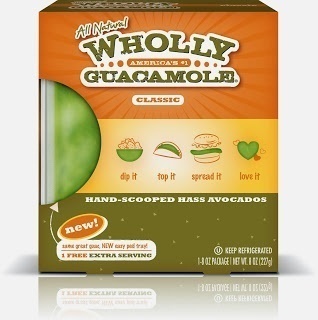 Wholly Guacamole has some great new products, including 100 Calorie Minis that look like they'd be perfect for school lunches along with a bag of chips.  There are also a ton of great recipes on the Wholly Guacamole website that I'd like to try, like their Guacamole Deviled Eggs.
Beanitos Nutrition Information:
New Beanitos Single-Serves: A Healthy To-Go Snack with 6 g Protein & 6 g Fiber
New Single-Serve Size 1.25 oz
175 Calories
6 g Protein & 6 g Fiber
Gluten-free & Non-GMO
Find us at select Horizon, Sobeys and Longo's (or ask your grocer to start stocking us!)
Wholly Guacamole Classic is available in 2oz snack pack sizes as well as larger family and party sizes (I gotta ask my grocery store to get those bigger sizes in!).
All natural ingredients
No preservatives
Gluten Free
Kosher Certified
100 Cal Snack Packs perfect for lunch boxes
Freeze up to 3 months
Available throughout Canada at Freshmart, Walmart, Loblaw's, Safeway, Real Canadian Superstores, Fortinos, Valu-Mart, Zehrs, IGAs in BC, Overwaitea, Metro, various independent grocers, Sobey's (Atlantic stores only)
Have you tried Beanitos Bean Chips and Wholly Guacamole? What are your favourite snack foods?