When I saw that John and Stasi Eldredge's book Love & War: Finding the Marriage You Dream Of, I jumped at the chance to review it. My husband and I have several of other Eldredge books—and those books are ones I have read or will read more than once.
What the Eldredge bestsellers Wild at Heart did for men and Captivating did for women, Love & War will do for married couples everywhere. ~ flyleaf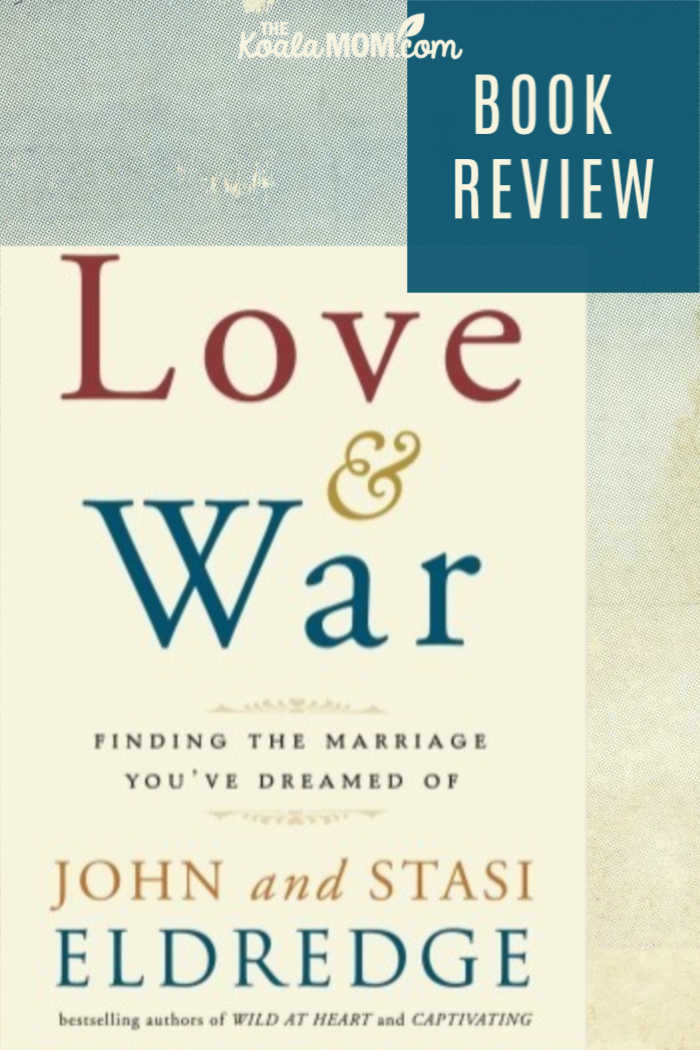 This was book was provided for review by WaterBrook Multnomah. This book contains affiliate links; as an Amazon associate, I earn from qualifying purchases.
Love & War summary
With their usual openness about their own struggles (including the difficulties of writing a book about marriage together) and a good dose of humour, John and Stasi delve into what marriage means to God. They point out that the Bible begins and ends with a marriage; that marriage is a reflection of God's deep desire for relationship; and that anything God deems important, Satan attacks.
Taking the concepts they discussed in Wild at Heart and Captivating, they show how these affect our marriage relationships. Marriage is the perfect fulfillment of the deepest desires of the hearts of men and women—in a perfect Eden. Love & War also shows the reality of marriage, how hard it is for two completely different people to live so close together:
It can feel like desperately trying to mix oil and water. Or something more combustible.
John and Stasi use Scriptures, quotes from other great writers, fairy tales we've all heard and movies we've all watched, and their own experience to illustrate the concepts they discuss in Love & War. It also felt like if a couple like John and Stasi can admit their own marriage struggles and thoughts of divorce, then there's hope for the rest of us. Like their other books, I know I'll be reading Love & War again and recommending it to all my married friends.
Being conversational in nature, it makes you feel like John and Stasi are sitting there with you, having coffee. He's telling stories, she interjects; they smile and humbly share the good, the bad, and the ugly about their marriage. And suddenly you don't feel so inferior, only humbled and oh-so grateful. ~ Fierce Marriage
If you've read Love & War, you can also get the Love and War Participant's Guide with DVD and Love and War Devotional for Couples: The Eight-Week Adventure That Will Help You Find the Marriage You Always Dreamed Of.
More about John and Stasi Eldredge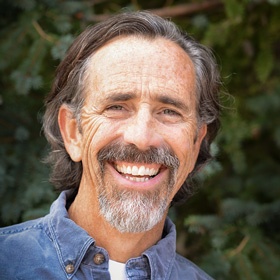 John Eldredge is an author, a counselor, and a teacher. He is also president of Ransomed Heart, a ministry devoted to helping people discover the heart of God, recover their own hearts in God's love, and learn to live in God's Kingdom. He grew up in Los Angeles and met Stasi in a high school drama class. He taught at the Focus on the Family Institute and has also worked as a private counselor.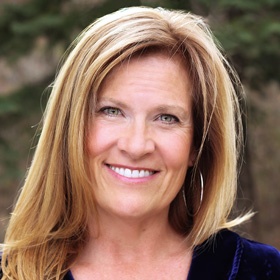 Stasi Eldredge loves writing and speaking to women about the goodness of God. She grew up in Kansas before moving to California at age 10. She has worked for Campus Crusade for Christ and Youth for Christ. Stasi is also the author of Becoming Myself: Embracing God's Dream of You. She and John now live in Colorado Springs with their three sons, two dogs and two horses.
For more information on John and Stasi or their books, check out their website.
John and Stasi nailed it. This book opens to an untouched snapshot of a real, live redeemed marriage and closes with hope and hunger for our own. These two have proved again and again that they're willing to put themselves out there for somebody else's sake. Is it any wonder God uses them like He does? The moment we decide to throw more energy into fighting for our mate than with him, the crack of a fist on the enemy's jaw splits the ears of angels. ~ Beth Moore, author of Get Out of That Pit and Breaking Free
Have you read Love & War or any of John and Stasi's books?
Looking for more great books about marriage? Check out Resources to Help You Keep Growing as a Wife.