In today's fast-paced world, teenagers need to have a sense of independence and love to navigate the world around them while creating memories with their friends. However, parents want to know where their teens are and to keep them safe from predators. Nothing creates anxiety in a parent like a teen who has forgotten to mention that they are going out with friends after school and isn't answering their phone!
Keeping track of your teenage children while they are outside with their friends is challenging. Parents are always eager to know the whereabouts of their young ones, whether they are in school, at a friend's house, or on a school bus. Many apps offer a straightforward way to keep track of your child's location, keeping freedom and security in mind.
The article below discusses how parents can use iPhone trackers and family locator apps to track their teenage child's outdoor activities safely.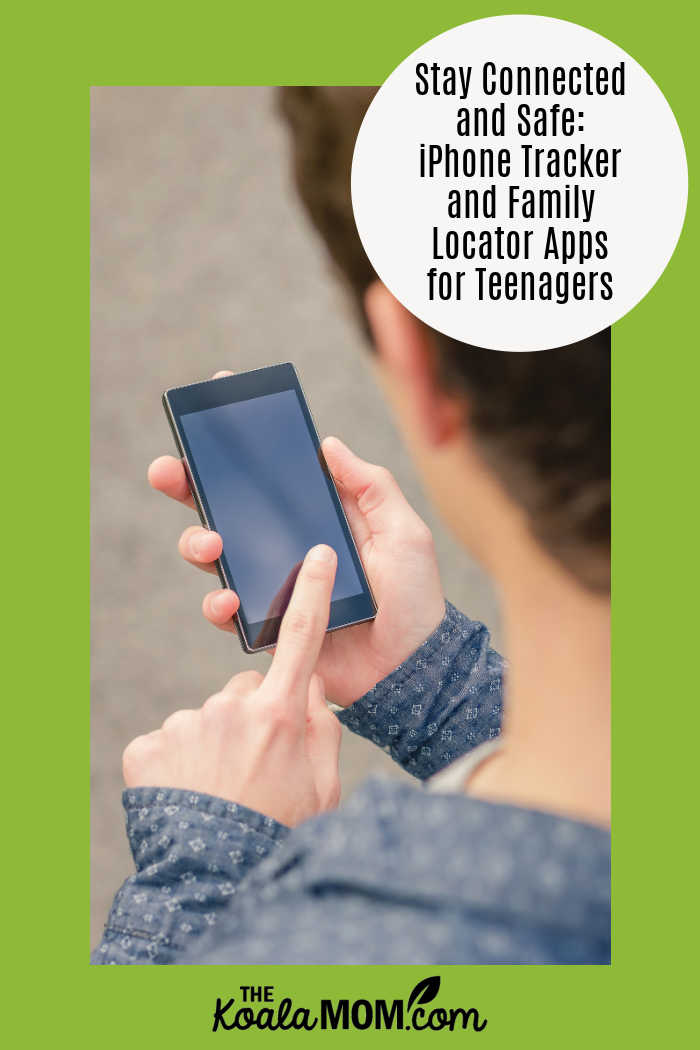 Balancing Independence and Safety
Being a teenager brings unique challenges and concerns in this modern age. From managing their school life to extracurricular activities to friendship and fun adventures, it's a time for fun, growth, and social bonding. Playing with friends, going to school and interacting with people, and finding your first job all play a vital role in a teenager's life.
Although all these things are crucial in their life for growth, you shouldn't ignore an equally important thing: your children's safety.
Introducing iPhone Tracker and Family Locator Apps
Some parents may not be familiar with location-tracking apps or GPS trackers. Tracking apps are tools that you can install on your iPhone or Android to stay connected with your loved ones. For example, a mother can use a location tracking app to track her child's live location to know whether he/she is in the school or elsewhere.
Any apps used shouldn't replace ongoing conversations with your teens. For example, I have a nightly check-in with my teens about our activities the next day. If plans change during the day (for example, they want to go out with friends or I realize I'll be able to pick them up after school so they don't need to catch the bus), then we try to message each other.
Empowering You with Tracker Apps
Let's have a brief look at the benefits of tracking apps from a parent's and child's perspective.
You can use these apps to track a stolen or lost device in an emergency. Children can also use these apps' built-in "SOS" feature to make emergency calls to their parents. Some features that most location trackers offer are Geofencing (set virtual boundaries for kids or older people), Real-time Location, History Tracking, and Battery Monitoring.
Most of the tracking apps provide a sophisticated battery monitoring feature, which lets you know when your phone will run out of juice. Family members or friends can share their current locations with each other, temporarily or permanently.
Some apps also offer driving mode, which tracks the speed of the person using the device. Parents can use this information to monitor their child's driving behavior and talk to them them if they move faster than the speed limit.
Top Trackers for iPhone and Android for Teenagers
Now that we've looked at the benefits and uses of tracking apps let's explore some popular apps that you can use as a parent:
"Find My" by Apple: Best for iOS devices
This is a default app on your iPhone and iPad to locate your stolen or lost Apple device (Mac, iPhone, iPad, AirPods, Apple Watch) within seconds. You can also use this app to share your location with family members. The app is pretty simple to use and free of any cost.
"Life360": Best for Android
A highly rated and well-designed family locator app for both iOS and Android users that offers real-time location sharing and driving safety features. You can set a virtual boundary for family members so you will receive a notification on your phone when they enter a defined geofenced area.
Speed limit, crash detection, and emergency contacts are some of the best features that parents can use to monitor their children. You can use Life360 for free, but for premium features like crash detection, live tracking, and more, you must buy a Plus membership which costs $7.99 per month or $69.99 per year.
"FamiSafe": Best tracking app Overall
Famisafe's cheapest plan starts at $10.99 per month and comes with a bundle of location tracking and parental control features like real-time location tracking, geofencing, and app usage monitoring.
It costs more than other available apps, but the list of features it offers is exhaustive. From Real-time Location Tracking and Geofencing to Web Content Filtering and Explicit Content Detection, parents can use this app to monitor their kids easily.
Photo credit: Depositphotos.