There are a multitude of reasons why many love the cooler seasons of the year. From the festive scents and decorations that come with fall and winter to the fashions gracing streets, store windows, and social media, it's hard not to find beauty in the season. However, people who love the style–and those looking to stay exceptionally warm and stylish–are all about layered fashions, and certain pieces, like the ones below, can help achieve the look and function more than others.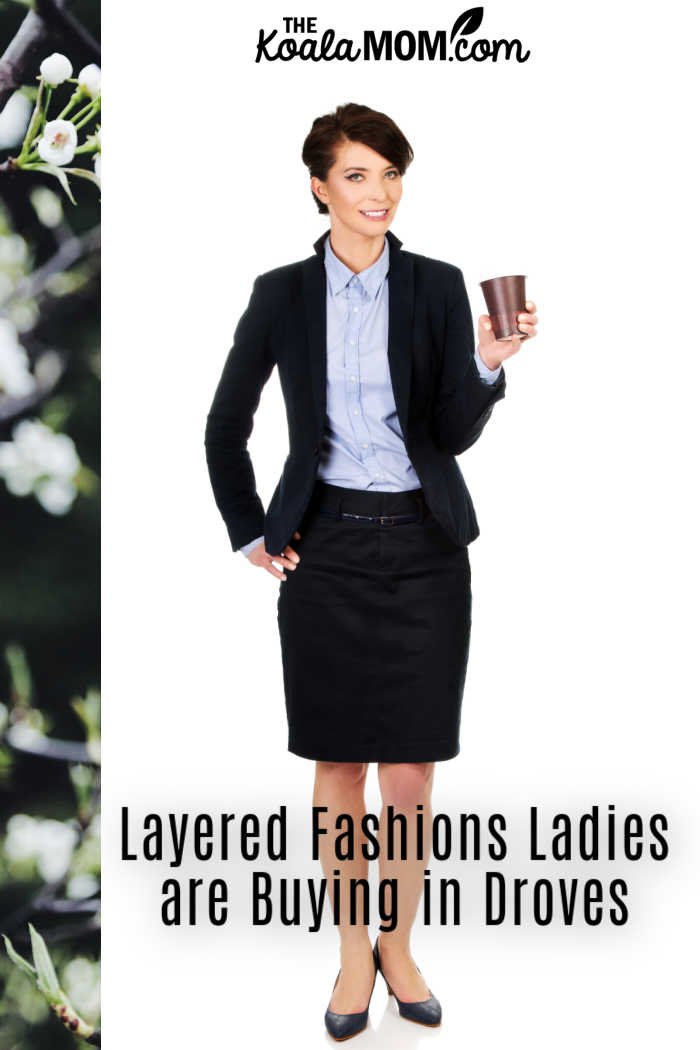 Here in Vancouver, when the weather can often be cool in the morning and warmer in the afternoon (or unexpectedly the opposite) through the wet winters, layering is always a great idea. We had an exceptionally long, warm fall this year. Late in October, I decided one morning to wear one of my favourite tank tops, paired with a cardigan. When the sun came out that afternoon, I was more than happy to take off the cardigan and enjoy the unexpected warmth in my tank top.
Mixing and matching your layered fashions can also be a great way to start a capsule wardrobe. For example, you could pair the same tank top or shirt with a different blazer or cardigan for a different look each day. Or maybe you need to change from "office attire" in the morning to "mom wear" in the afternoon; simply switching your jacket to a cardigan can do the trick. A few pieces, carefully chosen to match your style and current activities, can go a long way. I hope these tips give you a few ideas for layering your own outfits.
Blazers
Blazers can be just as much for play as for work. You can wear them with a camisole, t-shirt, bralette, tank top, sweater, blouse, and more, and it's a way to add some formality and polish to an already-fabulous outfit. It can extend the wearing time of lightweight pieces from spring and summer even as the chillier fall air starts to approach. Many choose to wear the blazer open to showcase the top underneath.
Two colors of blazers–tan and black–are not only ideal fall hues but are versatile colors that incorporate into every other season, and they can likely match with several other items you currently own. From dress pants to jeans, blazers can pair well with many types of pants already part of your fall wardrobe. Opt to get the blazer tailored, if possible.
Cardigans
Like blazers, cardigans are great for layering during work and after-work situations. They run the gamut of lengths, colors, fits, and styles, and they're perfect for layering, whether wearing them indoors when it's a little too chilly or outdoors when the weather is brisk. Opt for cardigans in shades like dark brown, tan, cream, orange, burgundy, and olive green, so you have plenty of layering options to do with them.
Decorated cardigans can be lovely, but consider plain ones in solid colors as classic, essential pieces. In addition, they can often be more versatile, allowing for pairing with more styles of tops and pants than those with a more specific design element.
Jackets
There's no doubt that jackets are, arguably, one of the best pieces of clothing for fall. Not only do they add warmth, as evidenced by the number of people who run out to buy them every year, but they can also have their incredible style and become part of the outfit.
For example, wearing a puffer jacket, a double-breasted peacoat, a bomber jacket, a leather jacket, a denim jacket, a plaid coat, and more are some of the autumn options. Even shackets, a combination between a shirt and a jacket, have become a big trend in the fashion world. Instead, opt for jackets that, as stated above, become part of the outfit, allowing for more versatility in how you can wear it, such as by sporting it, whether closed, open or partially open.
Zip Pullovers
Zip pullovers, like the Bella + Canvas unisex quarter zip pullover fleece, may seem like one of those fall clothing items worn by itself. While it can be, it has additional layering possibilities.
For example, you could wear a turtleneck underneath and leave the zipper on the pullover partially down, wear a long sleeve shirt underneath with a little of it showing at the bottom and top, or wear a collared shirt under the pullover. The outfit will often look better with the zipper fully or partially open, so the shirt underneath can show through slightly.
Sweatpants
When it comes to layered fashions, many don't often think of sweatpants, especially not more than they do about layering the upper half of the body. However, these pants can undoubtedly be part of layering, maybe not so many pants going over them, but putting them over a base layer instead. So, for example, you could put them over long johns, leggings, and even tights.
Layering sweatpants can be helpful for those who spend a lot of time outdoors in the chilly weather or indoors in a cold environment when just the sweatpants won't allow the wearer to stay warm for an extended period. To add even more warmth, opt for a fleece-lined base layer.
Keep in mind that if you want to layer sweatpants, you typically don't want the base layer to show in any way. Double-check that the base layer is flat without any bunched-up fabric and that the sweatpants have enough room for a proper fit. Darker colors, like black or dark gray, may help better disguise any base layer.
Dresses
Dresses aren't just for warmer weather and wearing without a second layer. However, wearing them over or under another piece of clothing can be an excellent option for layering.
Those who prefer to have a layer underneath can wear a dress over a blouse, turtleneck, thin sweater, or short- or long-sleeved t-shirt, especially if the dress has thin straps. The layers provide a little more warmth while still allowing you to wear a dress that may not be able to stand on its own in the chilly fall temperatures.
Wearing tights or leggings underneath, whether or not there's an added base layer on top, can be a way to provide warmth to the legs. Additionally, tall boots can act as another layer, delivering the function of footwear along with style and comfort.
For layered fashions to go over a dress, choose cardigans or a blazer, so the top of the dress still partially shows. Or you can entirely cover the upper half of the dress by wearing a sweater over it, so it appears as though you're wearing a skirt instead.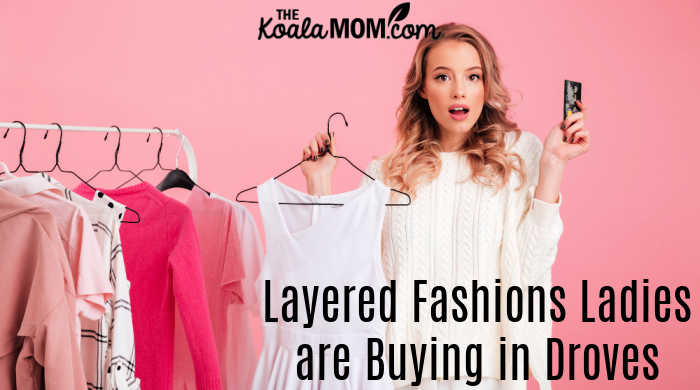 Cooler seasons such as fall are more playful seasons for fashion, so don't hesitate to go through the clothing collection and see what you can develop. You don't have to get overly complicated with the layering, as the outfits could look too bulky or uncomfortable, so keep that in mind when you're coming up with pairings. Even options that may not seem like they would initially work could end up being some of your best ensembles.
What are your favourite layered fashions?
Photo credits: Depositphotos.