If you're like most parents, you want to find a dentist who can provide the best care for your children. But with so many dentists to choose from, how do you know which one is right for your family? Here are some tips to help you choose the right dentist for your kids—one who will treat them with compassion and expertise.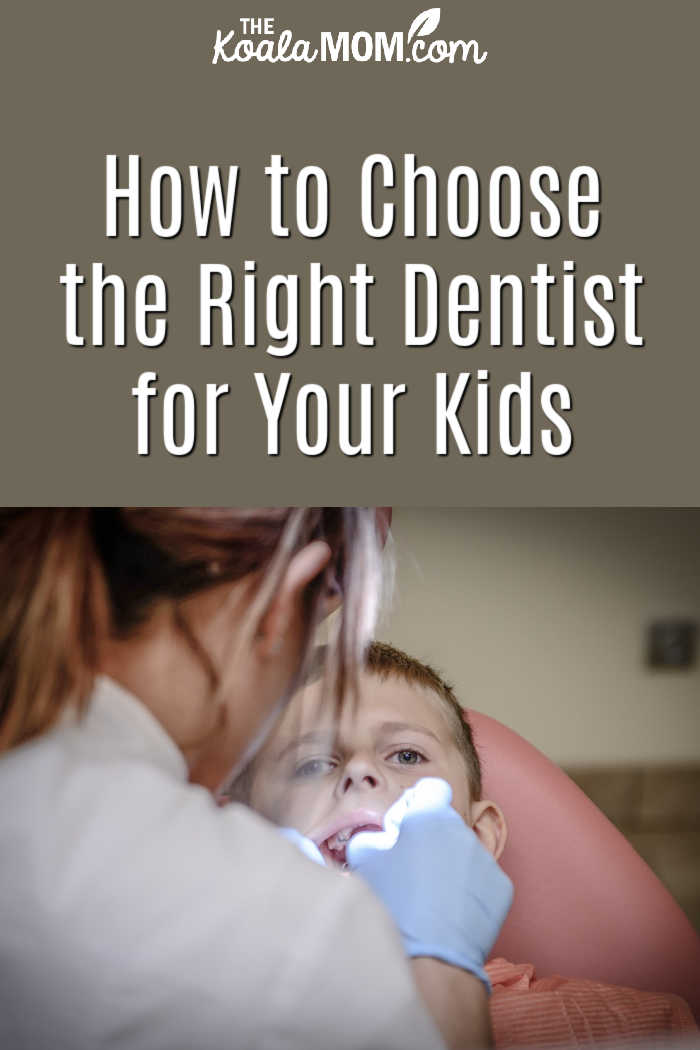 Opt for a pediatric dentist.
Consider the personality of the dentist when looking for a suitable one for your child so your child's oral healthcare experience is as positive as possible. If your child is shy, look for someone with an established track record of dealing with kids gently and comfortably. This means that pediatric dentists—those who specialize in caring for children's oral health—are usually a great option.
If necessary, consider getting the details of an emergency pediatric dentist, too, so that you have somewhere to turn if your regular dentist is unavailable. Remember that children have sensitive dental needs—ensure your child will be in capable hands.
Additionally, ask about office policies and the dentist's professional demeanor during your initial visit—does the staff create a welcoming atmosphere? Is the equipment sized right for children? Is the waiting room child-friendly? These indicators show how caring and accommodating their services will be throughout your child's visit.
If your child requires a more in-depth dental procedure (like my daughter's dental crown), then the pediatric dentist may be able to offer more options for dental sedation or have gentler sedation methods specifically for children. So far only one of my kids has had a cavity that required sedation to fix, but if your kids are prone to this, you should speak to your dentist about options and will likely find a pediatric dentist more able to help.
Consider the clinic location.
When it comes time to choose the right dentist for your kids, one crucial factor is the office's location. You'll want to pick one convenient for you—perhaps near your home or workplace—so getting to appointments is as easy as possible. Look into well-reviewed offices that offer appointments at times that work with your schedule.
Although it may be other considerations, such as cost and coverage, that eventually lead you to one specific option, they all should line up with a location, too—there's no point in finding a perfect dentist if you have to take an hour-long train ride just to get there.
Find a dentist who uses the latest technology.
When choosing a dentist, one must consider their technical proficiency and the tools they use to provide care. Selecting a practitioner who keeps up with the latest technology will ensure efficient care—reducing wait times and making appointments quicker—and that patients are receiving the most cutting-edge services available.
The latest technology may also be more kid-friendly by being less invasive and painful for your children, according to the best family dentist in Batavia. I've found that dental care has changed a lot, even in the time since I first started taking my own children to the dentist. While my kids usually enjoy their dental visits, we've had excellent dentists overall. Our current dentist has a very modern office with the latest tech and I've found this makes a difference for the kids' care.
Seeing that your dentist is keeping up with the latest technology can give you confidence in knowing your dental health needs will be met in the most modern way possible, allowing you to focus on what matters most—maintaining a healthy smile.
Look into the fees.
Most insurance policies have an annual maximum for dental care. You'll be responsible for any additional fees if your child's coverage runs out. Therefore, it is essential to look into the dentist's fees beforehand and ensure they are within your budget. Ask the office if they offer payment plans or discounts that can help you manage costs better. For instance, many pediatric dentists offer discounts for multiple family members.
A pediatric dentist may be more expensive, so you may have to weigh your child's experience with the dentist (are they particularly shy or have particular dental issues that need the attention of a specialist?) with what you are able to pay. My kids have seen a pediatric dentist for a few concerns and otherwise I've found a regular dentist that has an excellent manner with my children and very friendly, helpful office staff.
You'll also want to ask if the dentist can direct bill your health insurance provider or requires you to pay upfront. And if the dentist is direct-billing your insurance provider, you can often ask them to check what is covered as part of your policy. For example, I've asked my dentist if x-rays and fluoride are covered in my children's plans. Then I can make a plan with my dentist about how often the kids should get x-rays and other treatments.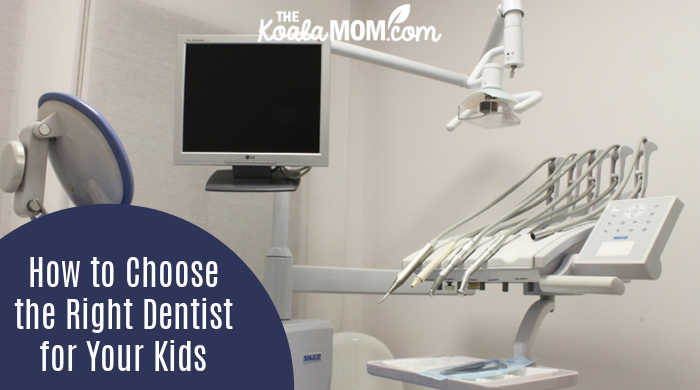 In conclusion, choosing the right dentist for your kids is no small undertaking. Choosing a pediatric dentist with excellent qualities will ensure your child receives the top-notch care they deserve. Don't be afraid to ask questions or request changes—after all, you are the parent and are entitled to choose what's best for your children! These pieces give peace of mind while ensuring your child will have a happy (and healthy!) experience at the dentist.