Are you thinking about giving your garden a makeover? If so, you're in luck! In this blog post, we will discuss everything you need to know about redoing your garden. We will cover topics such as designing your garden, choosing the right plants, and creating a landscaping plan. So whether you're a beginner or an experienced gardener, this blog post has something for you!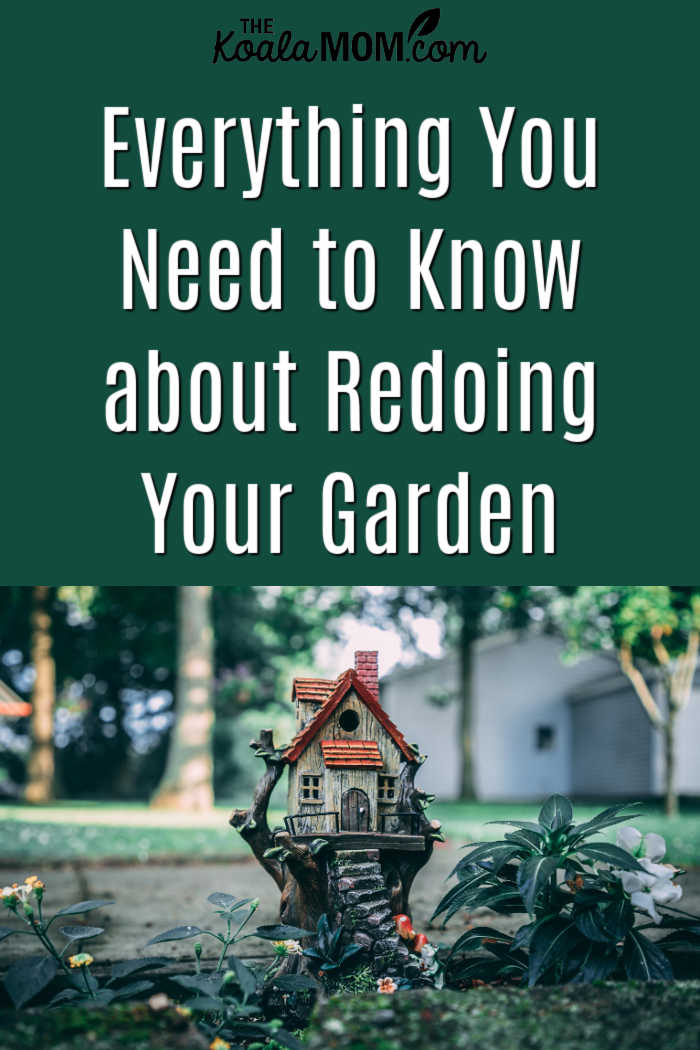 Imagine the perfect outlay for your garden
What does it look like? How is it arranged? Do you have a specific theme in mind? Perhaps you want a cottage garden or an English rose garden. Maybe you're aiming for a more modern look, with sleek lines and minimalistic plantings. Or perhaps you just want a space that is easy to maintain and looks good all year round.
The professionals from Harper's Nurseries advise taking into account the amount of sunlight that hits different parts of your garden as well as the soil type. This will ensure that you choose plants that are well-suited to your garden and will thrive in the conditions you can provide them.
No matter what your vision is, it is important to spend some time thinking about what you want your garden to look like before you start making any changes. This will help you make sure that you are happy with the end result.
Choose the right plants for your garden
Selecting the ideal plants for your garden can be tricky, but here are a few pointers to make the process simpler.
First, consider the climate in your region. This will determine what type of plants will do well where you live. If, for example, you have hot summers and cold winters where you reside, then opt for varieties that can survive both geographical conditions. There are a variety of flowers and fruit trees and other plants that will survive nearly any growing condition, with a bit of help.
Second, think about how much sun or shade exists in your garden area. This plays into plant selection too since some species require more light than others to grow properly. For example, the back of your home may be shadier than the front, so you'll want to plant different flowers or bushes in each area.
Think about the soil in your garden
The quality of your soil will also have an impact on what plants will do well in your garden. If you're not sure about the quality of your soil, it's a good idea to get it tested. This will give you an indication of what nutrients are lacking and how to amend the soil accordingly. You may need to add mulch, compost, or fertilizer to your soil to help your chosen plants thrive.
Also, consider the drainage in your garden. If the soil doesn't drain well, this could be a problem for certain plants that don't like to sit in wet conditions. On the other hand, soil that is too dry or sandy won't suit other types of plants. A friend of mine has a swampy ditch in front of her home where a large flowering plant is actually thriving because it likes those wet conditions.
Take these factors into account when choosing plants for your garden. After a little research, you'll be able to find plants that are well-suited to your specific garden conditions.
Create a landscaping plan
Once you have an idea of what you want your garden to look like and what kind of plants you want to include, it's time to start planning your landscaping. This is where you will map out your garden beds, pathways, and other features. It's a good idea to use graph paper so you can get a bird's eye view of your garden and make sure everything is in proportion.
Moreover, don't forget to factor in things like furniture, water features, and lighting when you are planning your landscaping. Consider ways to attract wildlife to your garden too. These elements can really make a difference in the overall look and feel of your garden.
Invest in urban gardening gear
If you're planning to do a lot of gardening in your small space, then it's worth investing in some quality urban gardening gear. This includes items such as raised garden beds, self-watering planters, and compact tools. Urban gardening gear is designed specifically for small spaces and can help you make the most of your limited space.
For example, raised garden beds are a great way to add more planting areas without taking up too much space. Raised beds also make it easier to weed and care for the space without having to trample the dirt around your plants by walking in the garden. And self-watering planters are ideal for busy gardeners who don't have a lot of time to water their plants regularly.
Look for garden nurseries in your area
If you're having trouble finding the right plants or gardening supplies, then check out some of the local garden nurseries in your area. These businesses specialize in all things gardening and can be a great resource for both novice and experienced gardeners. Namely, you can benefit from their knowledge and expertise when it comes to planting selection and care. This can be a great way to get your hands on hard-to-find items that will help you take your garden to the next level.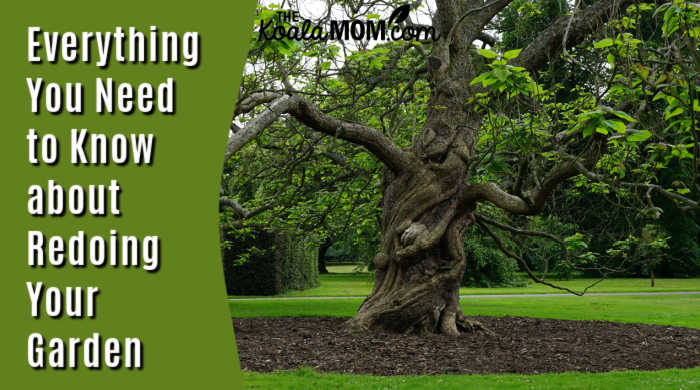 Now that you know everything you need to know about redoing your garden, it's time to get started! Just remember to take your time, do your research, and plan carefully. With a little effort, you can create the garden of your dreams.