If you consider homeschooling your child, you may wonder how to prepare your home for this new adventure. It is essential to make sure your home is ready for learning before you start. This blog post will discuss some tips to help get your home prepared for homeschooling.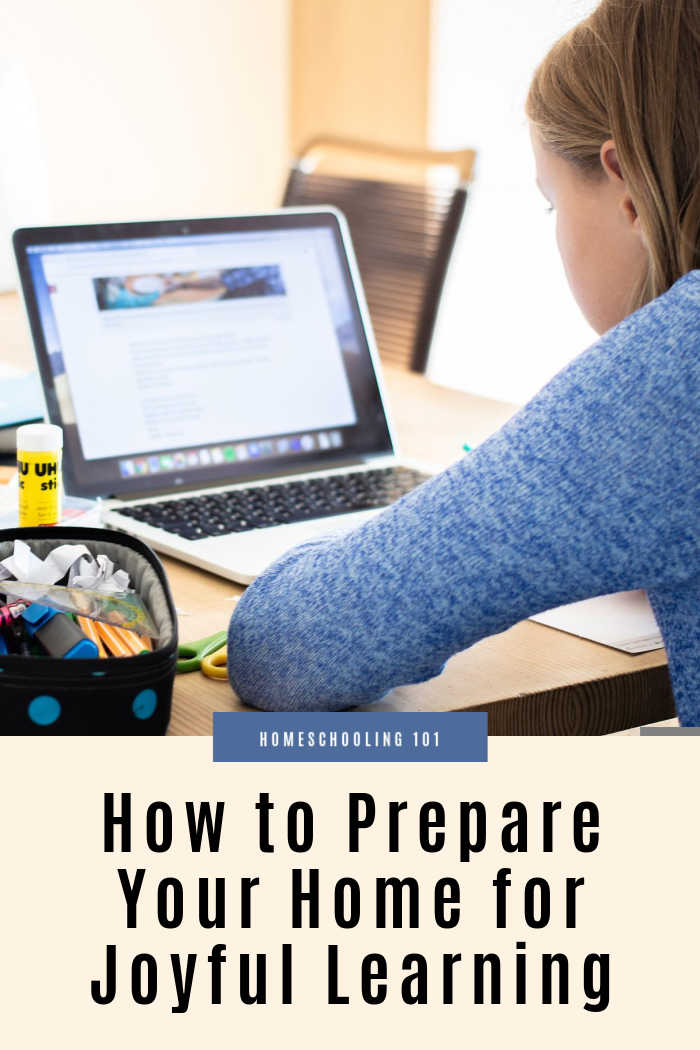 This post contains affiliate links; as an Amazon associate, I earn from qualifying purchases.
Create a conducive environment for learning
Preparing your home for homeschooling means creating a conducive environment for learning. This means you need a space in your home where your child can focus on their studies. This will help your child to know that when they are in this space, it is time to focus on their studies.
This space doesn't have to be an entire room. When I was a child, we had a library / office / school room where my brothers and I did school. In the years that I've homeschooled my own children, we've mostly worked at the dining room table, except for one year when we had a basement rec room that became our homeschool room. You can create a space in any room (living room, dining room, bedroom) to be the "school space."
Make sure there is enough space for your child to spread their books and materials. You may consider setting up a desk or table for them to use as their workspace. For younger kids, a special desk to do school at can help them feel like "big kids" who get to do cool things. I generally have a bookshelf near our homeschool space (whether that's a desk or the dining room table) so that all the educational books and materials are close and easy to grab.
Roam schooling is another possibility when you are a homeschool family. The educational possibilities while traveling are enormous. However, it is vital to ensure that you always have electricity, as the small space in an RV may necessitate using more online resources for schooling. Take some time to research options to meet your needs; for example, GENERATOR MAG features electric generators and battery-powered stations.
You should also make sure the temperature in your home is comfortable. This means not too hot or too cold. You may want to consider having a space heater or air conditioner in the schoolroom so your child can be comfortable while studying. We had a space heater for our basement as it tended to be a bit cool in the winter months.
Consider making a schedule
While you have the freedom to homeschool your child on your schedule, creating a daily or weekly plan for learning can be helpful. This will help you ensure that all subjects are covered and that your child is making progress in their studies. It can also help to keep things running smoothly in your home.
For instance, you may want to set aside specific times of the day for learning. We've used several curricula that recommend a 4-day homeschool week, so then we could use either Wednesday or Fridays to do field trips, errands, and extracurricular activities.
Another schedule is to do schoolwork in the morning and then have free time in the afternoon. Or, you may want to do schoolwork for a few hours in the morning, take a lunch break, and resume schoolwork in the afternoon. Whatever schedule you choose, just make sure it works for you and your family.
If you are starting to homeschool, give yourself a month or two to figure out what schedule works for your family. In general, I've found that my kids learn best on the 4-day school week (until they get to higher grades) and that they are generally more focused on their schoolwork in the morning. If we are out for the morning for appointments, not much schoolwork gets done in the afternoon. Knowing this, I can plan our day and week accordingly.
Prepare your materials
Another step in preparing your home for homeschooling is gathering all the materials you will need. This includes books, pencils, paper, and crayons, to name a few. You may also want to consider other items such as a white board or chalk board and a laminator. You may want to consider making a list of all the materials you need so that you can easily purchase them when you are ready to start homeschooling.
You may also want to check with your local library to see if they have any materials you can use for homeschooling. Many libraries have a great selection of books and other resources that you can use for free. We drop by our library on a weekly basis and usually borrow 50+ books at a time. A large portion of these are just fictional books that the kids read for fun, but I also try to gather extra books on whatever topic they're learning in social studies, science, etc.
I also have a designated space for all the library books, to ensure that we can return them on time and not run up overdue fees!
If you're thinking of following a faith-based curriculum, you may also want to prepare sermon notebooks for your kids. These will help make note-taking and self-reflections easier and more convenient. They'll simply need to jot down their favorite verses, personal testimonies, and prayers and re-read them all in one notebook.
Be flexible
Homeschooling allows you to be flexible with your schedule. If you have a day when something comes up, and you need to take a break from schoolwork, you can do so. Or, if your child is struggling with a particular subject, you can take some time to focus on that subject and help them to understand it better.
There is no need to be rigid with your schedule. Just be flexible and go with the flow. When you are relaxed, it will be easier to adjust as needed and ensure that your child is getting the education they need.
Remember to start planning early. This will give you much time to gather all the necessary materials and create a schedule for you and your family. Many great resources are available to help you homeschool your child. Take the time to research, and you will be sure to find everything you need to make homeschooling a success. Overall, the earlier you start planning, the easier it will be to get everything in order and be prepared for homeschooling.
It's also important to be flexible as you are finishing the homeschool year. While traditional schools go until a certain day on the calendar, you'll likely find that your child will start wrapping up some of their learning sooner. Instead of feeling the pressure to "keep doing school" until the end of June (or according to the school calendar in your area), allow some flexibility in this area. Finishing some areas of learning can allow your child to pursue other areas of learning or different interests.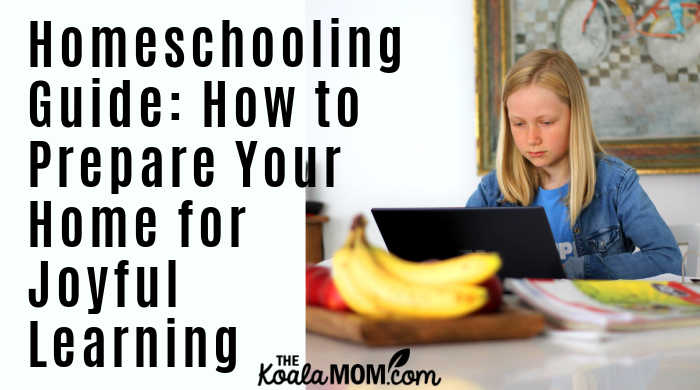 Take some time to implement these tips, and you will be well on creating a joyful learning environment for your child. Remember to be flexible, go with the flow, and most importantly, have fun! Learning should be enjoyable for both you and your child. If you keep these things in mind, you will indeed have a successful homeschooling experience.