Garages are often one of the most underused spaces in a home. People sometimes just use them to store their holiday decorations or extra furniture. However, garages can be used for so much more! In this blog post, we will discuss some great ways that you can maximize your garage space. Whether you are looking to create a home office or just need some extra storage space, we have got you covered!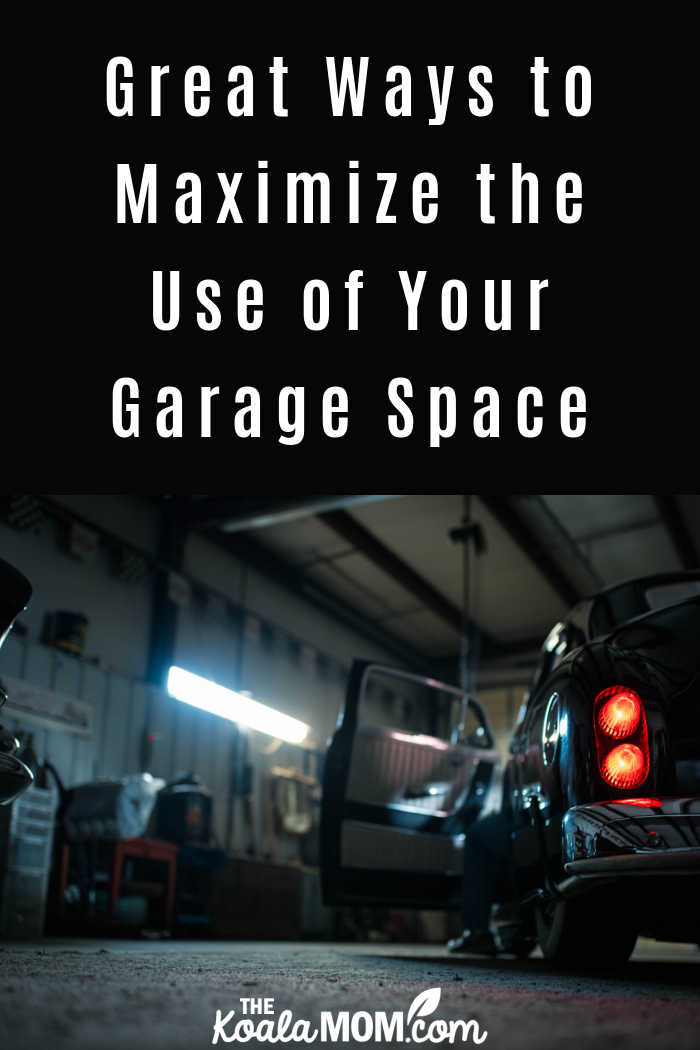 1. Install shelving or cabinets
To maximize your garage space, one great way is to install either shelving or cabinets. This will help you organize and store items that are currently taking up valuable space in your garage. Moreover, the pros from garagecabinets.com are of the opinion that people should design their own storage space in their garage depending on how they use it the most. That way, you can make the best use of every square inch in your garage!
2. Hang a bike rack on the wall
As many people know, the garage is a great place to store bikes and other sporting equipment. By hanging a bike rack on the wall, you can free up some floor space and make it easier to grab your gear and go.
Also, hanging a rack can help to protect your bikes from being knocked over or damaged by other items in the garage. If you have kids, this can be a great way to keep their bikes out of the way and organized.
3. Create a designated space for parking your car
Since the garage is, first and foremost, a place to store your car, it only makes sense to create a designated space for parking. This will help to keep the rest of the area tidy and organized. You can use painter's tape or chalk to mark off where your car should go, and make sure to leave enough room around it so that you can easily get in and out.
If you have a large garage, you might even consider creating separate areas for different activities. For example, you could have a space for parking, a space for working on projects, and a space for storing your lawn and garden equipment. This will help to keep things feeling more open and less cluttered.
Now, this can become tricky if you have more than one vehicle or if your garage area is limited. In that case, consider expanding this unit if you have the space for it. With some renovations, you can easily create a two-car metal garage that easily accommodates all of your vehicles. This ensures that they're protected from the elements and organized as well.
For the safety of your garage, consider polyurea concrete coating for a stable and elastic surface. These coatings not only provide protection against stains and damage but also offer a smooth and polished appearance, transforming your garage into a functional and aesthetically pleasing space.
4. Place a workbench in one corner of the garage for DIY projects
When it comes to working on projects around the house, many people don't have the space they need inside their homes. If you find yourself constantly working on projects in your garage, it might be time to invest in a workbench. This will give you a designated area to work on projects and will help keep your garage organized.
If you're short on space, you can even build a workbench that folds up against the wall when not in use. This way, you'll still have plenty of room to park your car in the garage.
5. Buy a storage container to keep seasonal decorations and other items safe and organized
Since many garages don't have a lot of extra space, it's important to use what you have efficiently. A great way to do this is to buy a storage container and keep seasonal decorations and other items in there. This will free up space in your garage and make it easier to find things when you need them.
Storage containers come in all shapes and sizes, so you can find one that fits your needs perfectly. They're also relatively inexpensive, so they won't break the bank. If you have a lot of items to store, you may even want to buy multiple storage containers. I like using plastic bins for seasonal storage as I can see what's inside the bins at a glance.
6. Use peg boards to hang tools, gardening supplies, and other equipment
In order to keep your garage organized and tidy, you can use peg boards to hang up all of the tools, gardening supplies, and other equipment that you have. This will clear up floor space and make it so that everything is easy to find and grab when you need it. Also, peg boards are very inexpensive and easy to install, so this is a great project for even the most novice of do-it-yourselfers.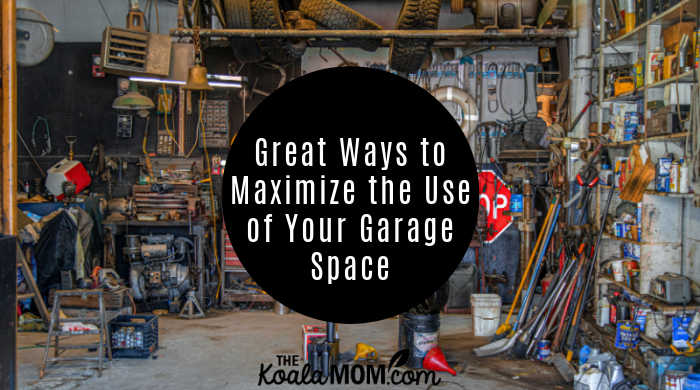 In the end, these are just a few great ways you can maximize your garage space. Be creative and don't be afraid to think outside the box! With a little bit of planning and some elbow grease, you can transform your garage into an efficient and organized space that meets all your needs. Thanks for reading!