There is no wonder why board games are popular and gaining more popularity every day. Board games encourage imagination and thinking outside the box while creating unforgettable memories with family and friends. If you want to gift someone a card or board game, it can be tricky to find the right one, especially if you don't have knowledge about those games. However, there are endless gift ideas that will make your board game fan smile ear-to-ear. We will list some of those here to help you choose the right one.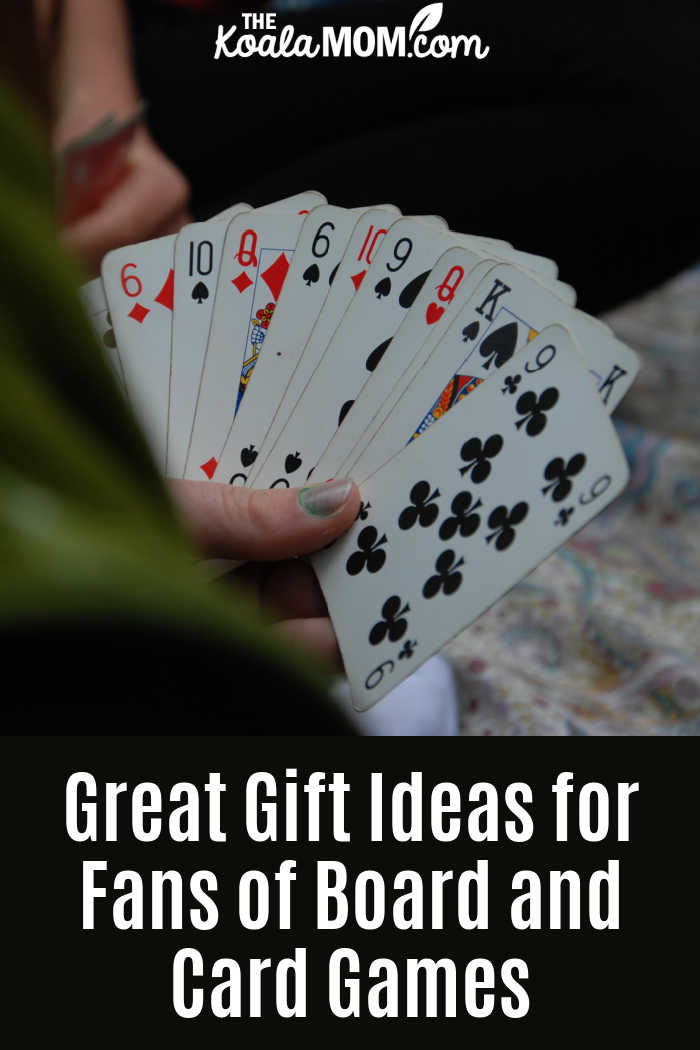 Board Game Bag
One of the "not fun" aspects of card and board games is carrying the game around, especially if you don't own a car. These games contain small pieces that can be easily lost while moving from one place to another. Giving your loved one a board game bag will save them all of this hassle and they will be able to carry it everywhere with ease. It will be easier to share their tabletop games with others and they will always remember you while carrying them.
Plastic Organizer
This organizer is perfect for board games with lots of tiny pieces. The player will be able to put their dice, figurines, and any pieces they use in their game in place so they don't have to look all over to find the right piece. (There's nothing more annoying for a gamer than having all the cards and pieces mixed together in the bottom of the box.) A plastic organizer is easy to carry and can make the game more organized, especially if your board game fan has older games.
Card Sleeves
Cards are played frequently and they experience bending, tearing, staining, and other things that might ruin them. Surprise your friend with card sleeves that will protect their precious card collection. Card sleeves come in different sizes, colors, and shapes, so make sure that your friend's cards will fit into the sleeves. They can also be customized to make the gift will be more personal.
Metal Coins
Coins give the card and board games more realism and substitute the cardboard coins which can be damaged easily from frequent use. The metal coins come in different values from 1, 5, 10, to 20 which imitates real life and make the game more enjoyable.
Game Mat
Game mats are essential to improve the gaming experience for the card and board gamers. For card games, the game mat can help to protect your deck while playing as cards don't move on wooden or metallic surfaces that can damage them. Game mats come in various shapes, sizes, colors, and styles so you can customize one for your gamer friend who will definitely love it and use it in their next game.
Board Game Coaster Set
Board gamers love to snack and drink while playing hours-long sessions. Gifting a coaster set will be a good gift idea but generic coasters won't be as special as coasters that complement the gaming atmosphere. Any design can be printed on custom coasters. You can print the game design that your friend loves to play on these coasters and they never put their drink on the table again.
Custom Clothing
All gamers like to show off the games they play and love, and one way to show that is by wearing clothes with the game's logo or related content printed on them. Custom clothing gives you the freedom to choose any type of clothing such as hoodies, t-shirts, caps, or pants that your friend loves and customize it with their favorite game.
Dice Tray
In the heat of battle, dice will fly everywhere and can get lost. Keep your loved one's dice safe by giving them a dice tray. Players roll their dice into the tray to prevent them from rolling away and cut the looking-under-the-couch-for-the-dice time. Dice trays have amazing designs and textures to choose from. You can couple the tray with dice to celebrate your loved one.
A New Card or Board Game
Card and board gamers like to try new games all the time. They have their favorites but they are up for exploring new games that might be their next favorite game. Ask them for any tabletop game they want to try or ask around for popular games. Surprising your friend with a new game will ensure that they will spend hours enjoying your gift.
Whether you're playing board games with your preschooler or looking for a two-player game for a date night with a spouse or child, there's a game for that!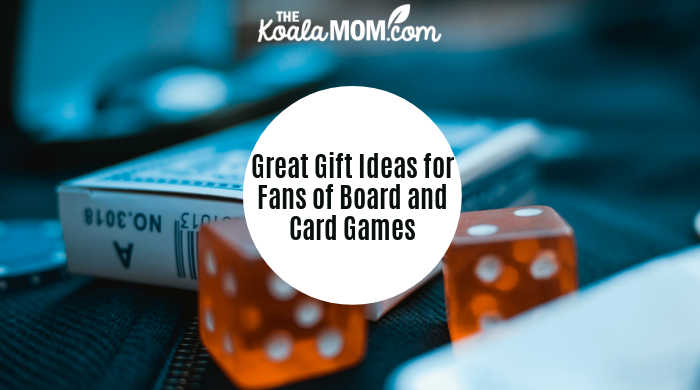 These gift ideas are great for any card or board gamer as they will make their gaming experience more enjoyable and easier. Customizing the gift makes it more personal and relatable and all the more special. Make sure to get the game they are playing right as no one wants to use merchandise that is for another game.
What are your favourite gift ideas for board game fans and card game fans?