Looking for a little hair inspiration? Check out these celebrity hairstyle trends that you can take inspiration from! I've often felt bored with my hair but uncertain what to do with it next. These looks are perfect for any occasion, and they will help you to feel confident and beautiful. Plus, if you can find a picture of someone rocking your desired hairstyle, you can show it to your hairstylist to help them know exactly what you want.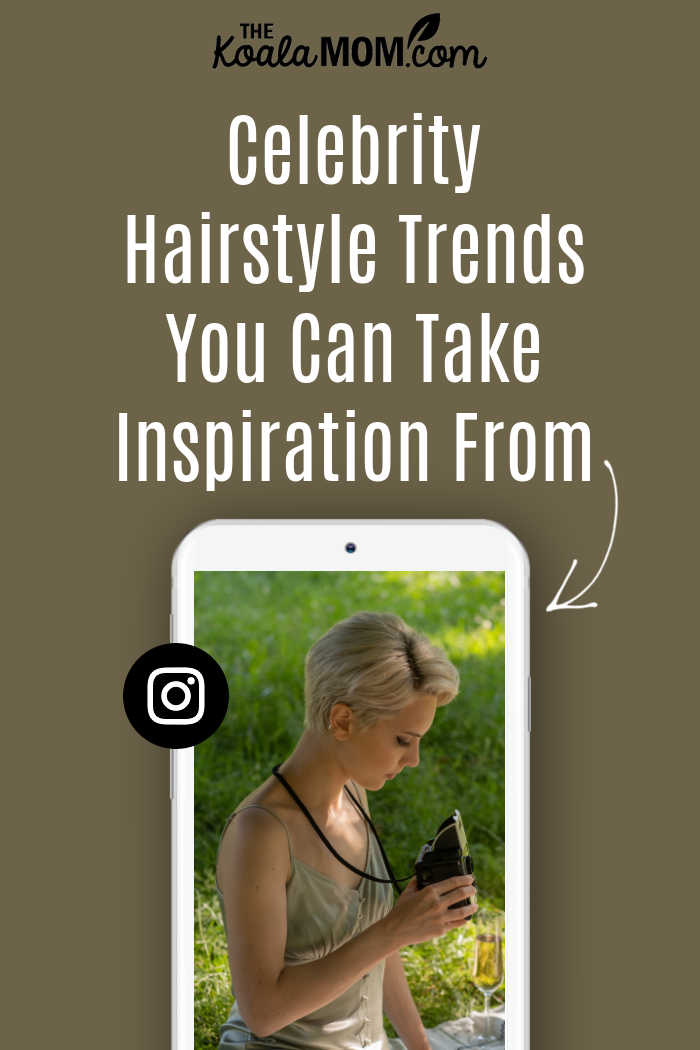 Pixie Cut
This type of style has been extremely popular in recent years. The people at www.scissortechaustralia.com.au know how many people like this particular hairstyle and how easy it is to cut it out yourself. For example, the undercut pixie is a great way to add some edge to the look. To get the perfect pixie cut, all you need is the right haircut and the right products.
Celebrities who wear the pixie cut well are Audrey Hepburn, Halle Berry and Emma Watson. If you're thinking of getting a pixie cut, take inspiration from these celebrities and their amazing hairstyles.
Dressed-up Ponytail
Tons of famous women have been rocking this style on the red carpet as of late. It's a dressed-up version of the classic ponytail, and it looks amazing. Some examples of celebrities doing this are Julianne Hough, Bella Thorne, and Lucy Hale. If you want to try out this trend, you need to do some things.
First, start by spraying your hair with a heat protectant. Then, using a curling iron, curl small sections of your hair. Once you're done curling, brush out your locks to create soft waves. Next, it's time to gather your hair into a low ponytail. Be sure to leave out a few pieces around your face for a softer look.
Finally, use a small piece of hair to wrap around the elastic and secure it in place with bobby pins. And that's it! You'll have a gorgeous dressed-up ponytail that looks like you just stepped out of a salon.
Sun-Kissed Balayage
Women like Jessica Alba and Jennifer Lopez have been rocking sun-kissed balayage hairstyles for years, but the trend has only recently started to pick up steam. Sun-kissed balayage is a technique used to lighten the hair using bleach or high-lift color. The result is natural-looking highlights that can be customized to suit any hair color.
If you're looking for a celebrity hairstyle to take inspiration from, look no further than sun-kissed balayage. This technique is perfect for those who want to add some dimension to their hair without going too light or dark. Plus, it's low maintenance and easy to style!
Red Hair
This color has been worn by celebrities like Jessica Chastain, Christina Hendricks, and Isla Fisher. If you're looking to add a little red to your own hair, there are a few things to keep in mind. First, red can be a difficult color to maintain, so be prepared to use some extra conditioner and shampoo. Second, depending on the shade of red you choose, it can be quite striking against your skin tone. Be sure to consult with your stylist about which shade of red will work best for you!
Messy Hair
Many male celebrities rock the messy hair look. It's a style that is easy to achieve and can be worn in a variety of ways. Messy hair can be styled with a product or simply left to air dry. If you're looking for a messy hairstyle to take inspiration from, Leonardo DiCaprio wears it well.
So if you're looking for a new hairstyle and want to try something different, go for the messy hair look! You might just surprise yourself with how good you look.
Crew Cut
A simple crew cut is worn by celebrities like David Beckham and Justin Timberlake. It is a versatile style that can be worn with a variety of looks. The crew cut is a classic hairstyle that will never go out of style.
If you're looking for a low-maintenance hairstyle, the crew cut is a great option. It's easy to style and can be worn with a variety of looks. If you're looking for inspiration, take a cue from celebrities and start rocking it today.
Comb Over
Another simple, yet classy hairstyle male celebrities love is the comb-over. You can achieve this look by combing your hair to the side, making sure that it is sleek and free of any flyaways. You can also add a little bit of product to help keep your strands in place.
This hairstyle works well with any hair type and can be dressed up or down depending on the occasion. If you want to take inspiration from a celebrity, then look no further than George Clooney and Ryan Gosling. He has been rocking the comb-over for years and always looks dapper.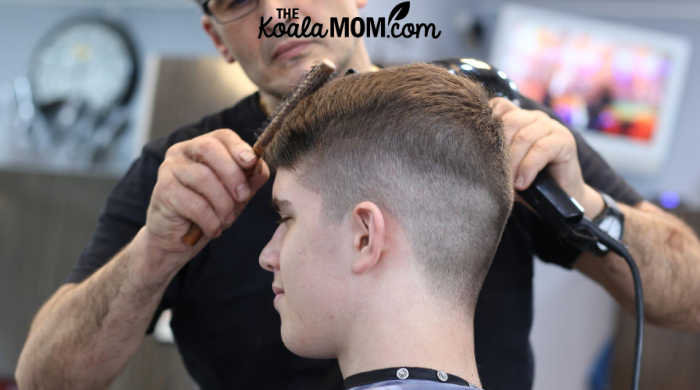 Where Do You Find Hairstyle Inspiration?
I'm watching ABC's Once Upon a Time with my oldest two daughters right now. I've always loved the hairstyles worn by the different women in the show, particularly Regina and Snow White. The cute, pixie-style cut worn by Snow White as Mary Margaret in Storybrooke was the inspiration for my current haircut.
Next time you're wanting to do something new with your hair, think of your favourite celebrity and what hairstyles they've worn. Taking inspiration from celebrity hairstyles has been popular since Hollywood was first created. Some of the most popular female styles are the pixie cut, dressed-up ponytail, sun-kissed balayage, and red hair. When it comes to men, you could try out messy hair, a crew cut, or a comb-over and you won't make a mistake. You'll look your best for sure!