It can be tough to shop for children's clothing. On the one hand, you want to make sure your child is comfortable and looks stylish; on the other, you don't want to spend a fortune on clothes they'll outgrow in a few months. So what should you keep in mind when buying children's clothing? Here are some tips.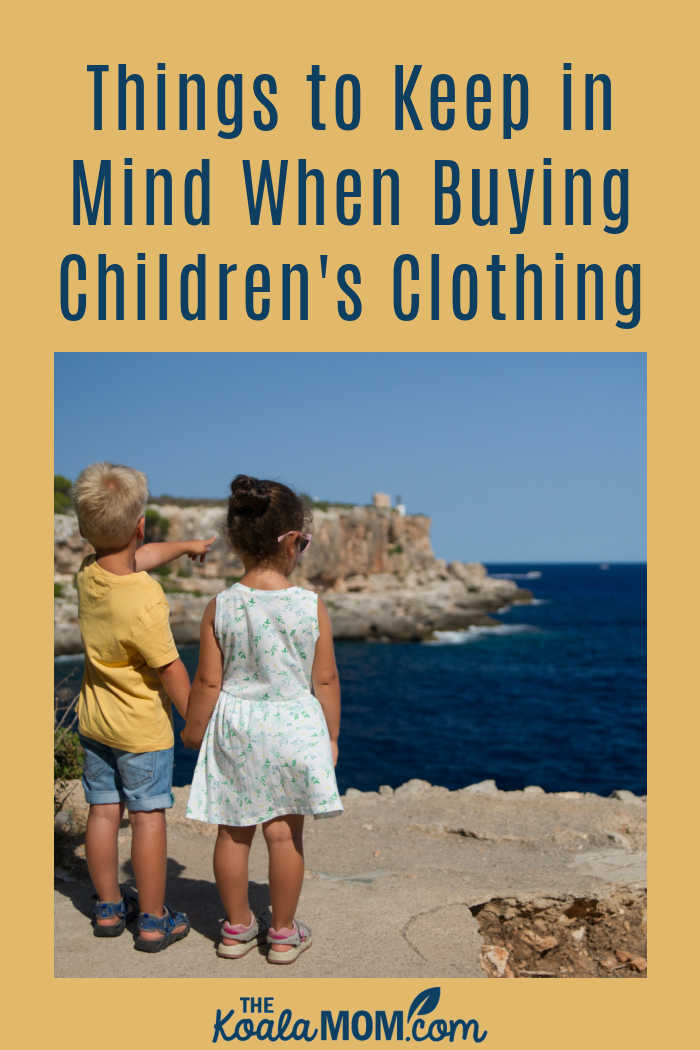 The Size
One of the most important things to keep in mind when buying children's clothing is the size. It can be tempting to buy clothes that are a little too big, thinking your child will grow into them eventually. But keep in mind that clothes that are too big can be uncomfortable and make your child look sloppy.
If I've learned anything as a mom, it's that kids tend to sprout when they tend to sprout. Sometimes my girls have worn the same outfit for a couple seasons, and sometimes for just one. It's impossible to predict a growth spurt, so even if all your friend's kids are suddenly getting taller, don't expect your child to do the same.
It's better to buy clothes that fit well now and will last a season or two than clothes that are too big and won't be worn often. You can learn more from thehadicks.com/what-size-comes-after-5t.
Remember that sizes will also be different depending on the brand. Some brands tend to fit a bit big or a bit small, to be aware of this when shopping. If you're shopping online, make sure to check the size charts before ordering clothing. If you're shopping instore, try to grab the same top or pants in several sizes before heading to the change room. Once you've figured out what your child's size is, it's easier to try on different styles in that size.
The Season
Another thing to keep in mind when buying children's clothing is the season. You'll want to buy different types of clothes for different seasons. Try to assess your child's wardrobe needs at the start of each season, so that you can buy more clothing if necessary for them to wear during that season. It can be tempting to buy clothes at the end of the season when they are on sale, but then you risk those clothes not fitting your child next season (unless they have younger siblings who might grow into those clothes before the season changes).
The Fabric
When shopping for kids' clothing, you'll want to choose fabrics that are comfortable and durable. Cotton is always a good choice since it's soft and absorbent. But keep in mind that cotton clothes will shrink when they're washed, so you might want to buy them a little bit big. Wool is another good choice for winter clothes since it's warm and durable. But it can be scratchy, so make sure to choose soft wool.
Additionally, some synthetic fabrics, like polyester, can be cheaper and more durable than natural fabrics. But they're not always as breathable, so your child might get sweaty in them.
Some children are also more sensitive to textures in their clothing, so you'll want to involve them in choosing what they wear. I have two daughters who won't wear something if they don't like how it feels, even if it's their favourite colour or looks adorable on them.
The Style
Of course, you'll want to consider your child's style when buying clothes. But you should also keep in mind that children's trends change quickly. So, don't spend too much on trendy items that your child will probably only wear for a few months. Instead, focus on classic pieces that can be mixed and matched to create different looks. For example, a denim jacket is a timeless piece that can be worn with dresses, skirts, jeans, etc.
Additionally, it's a good idea to buy clothes that can be dressed up or down. That way, you'll get more use out of them. Or, buy items that can be layered so you can adjust them to the weather and your child's activity level.
How Sustainable is the Brand?
If you're looking for sustainable children's clothing brands, there are a few things to keep in mind.
First, check to see if the brand uses sustainable materials. Common sustainable materials used in children's clothing include organic cotton, bamboo, and hemp.
Second, see if the brand uses environmentally-friendly manufacturing processes. For example, some brands use low-impact dyes or no-water washing processes.
Finally, check to see if the brand gives back to the environment in some way. For example, some brands plant trees for every item sold.
The Price
Finally, you'll want to keep in mind the price when buying children's clothing. It can be tempting to splurge on designer clothes for your child. But remember that children grow quickly and their taste in clothes will likely change as they get older. So, it's better to stick with affordable pieces that won't break the bank. You can find great deals on children's clothing at consignment shops, thrift stores, and online retailers.
For example, you can often find name-brand clothes for a fraction of the retail price at consignment shops. Just be sure to inspect the clothes carefully for stains, holes, and other damage.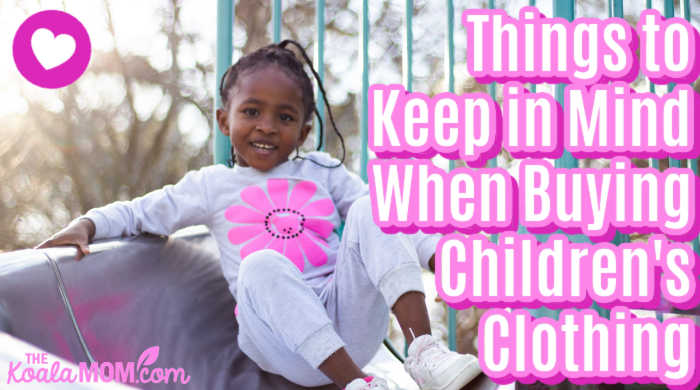 When buying children's clothing, you'll want to keep the season, the fabric, the style, the brand, and the price in mind. By doing so, you'll be sure to find clothes that your child will love and that will last. So, make sure to keep these things in mind the next time you're shopping for children's clothes!