Buying clothes for your children is difficult, especially when you have a daughter. Girls tend to be born with their own sense of style that just increases as they grow older. Add their unique body shape to the mix and it can be hard to find clothing that fits them and their style. As a mom, it's up to you to pick the right outfit. As if choosing your own outfit wasn't difficult enough, now you have to pick clothes for your baby girl too!
Children are sensitive to how others behave with them. The wrong clothes can make them feel like outcasts. Your clothing choice can affect their social life and self-image. That's a huge responsibility, right? Don't worry, because we have your back. Here's how to buy your daughter the best dresses and outfits for any season and age.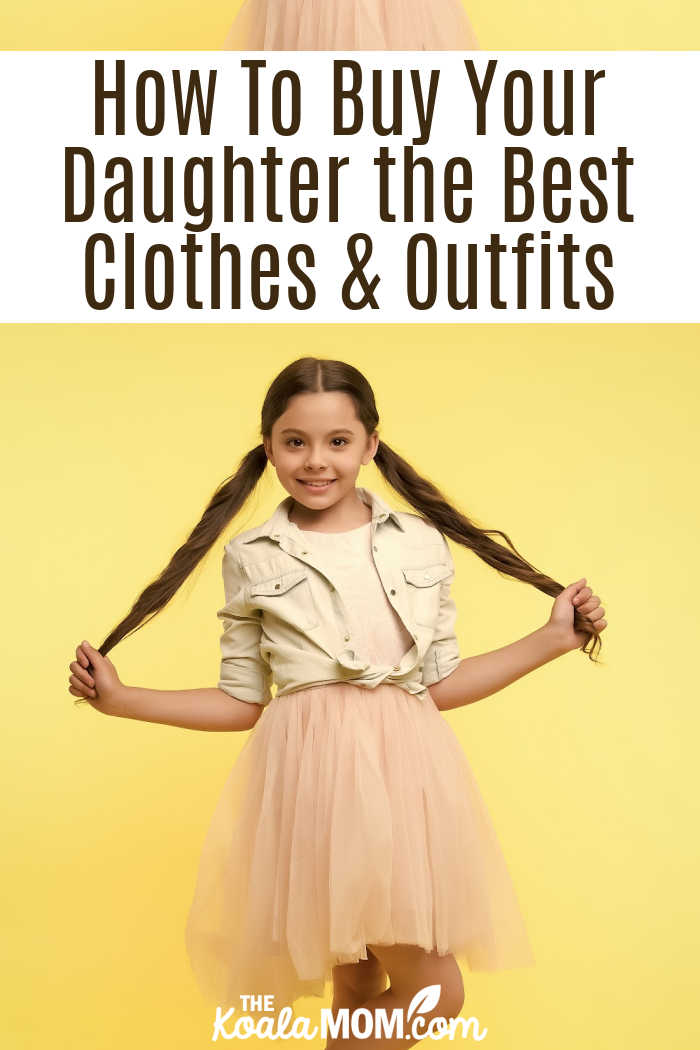 Top 10 Tips For Buying the Best Girl's Dresses
What a blessing it is for moms these days that there are websites like Oobi Girls Dresses Online! You can buy any outfit you want right from the comfort of your home. If your daughters are old enough, they can shop with you, without any pressure from sales staff or the discomfort of trying on new outfits in store fitting rooms.
Buy your daughter dresses and other outfits requires some patience, knowledge, and a dash of fashion sense. If you don't know how to buy the right girl's clothing for your daughter, let these top tips be your guide.
1. Let Them Choose
A person's likes and dislikes develop as they grow. Your daughter's fashion sense is slowly evolving. Encourage her to make her own choices, even as a toddler. Act as a guide (perhaps setting some boundaries around price or modesty) and help her find her own style.
At some point, she will have to choose her own clothes. Let her know that it is okay to dress how she want, as long as it is appropriate. Let her play with colors, patterns, materials, and pieces. She will learn through trial and error what works and what doesn't.
If your daughter likes playing dress-up, help her understand what colors and items go together. Show her how fashion works without imposing your style on her. You want to nudge her in the right direction without limiting her creativity.
This is a great way to help her find her identity and become confident. Not all girls want to dress up like a princess. (I have one girl who loves purple and earrings and nail polish and one girl who abhors anything like that and prefers to wear black and denim.) Noticing what she wants to wear will help you understand her better.
2. What Fabrics to Select?
Picking the right fabric can be tricky, but there is a way you make the best choice every time. Let the temperature be your guide.
When the temperature is hot and humid, stick to materials like cotton, linen, and denim.
As the temperature starts to drop in fall, opt for heavier cotton and lighter wool. You might also want to incorporate some leather items like jackets, pants, or skirts into their autumn outfits.
Shift to heavy wool or clothes lined with fleece to keep your daughter warm. Some flannel items are thick enough to be worn in fall and winter. If you want to buy something fancy, opt for thick silk or soft cashmere.
For spring, bring out all the bright and light materials. Too cold for cotton? Let them wear silk and linen. The best thing you can do is let them wear a jacket, while they sport a lighter fabric inside.
3. Play with Colors
People say that children should wear colorful clothing and they are not wrong. Suppose you dress your baby in winter clothes but choose dark and morbid colors. Would that look pleasing to your eyes?
Play with colors. Choose a color scheme and buy various items that fall within the same palette. You can mix and match those clothes to make different items.
Let your daughter make her own color choices. She will be happy wearing clothes that match her favorite colors. If she is a little artist who loves working with colors, she will certainly enjoy mixing and matching colors to arrange her outfits. (My 11-year-old is an artist who is probably the most critical of what she and her sisters wears, and what she thinks goes together—or doesn't.)
Can't find the right bottoms for your colorful shirts and tops? Pair them with denim shorts, skirts, and pants.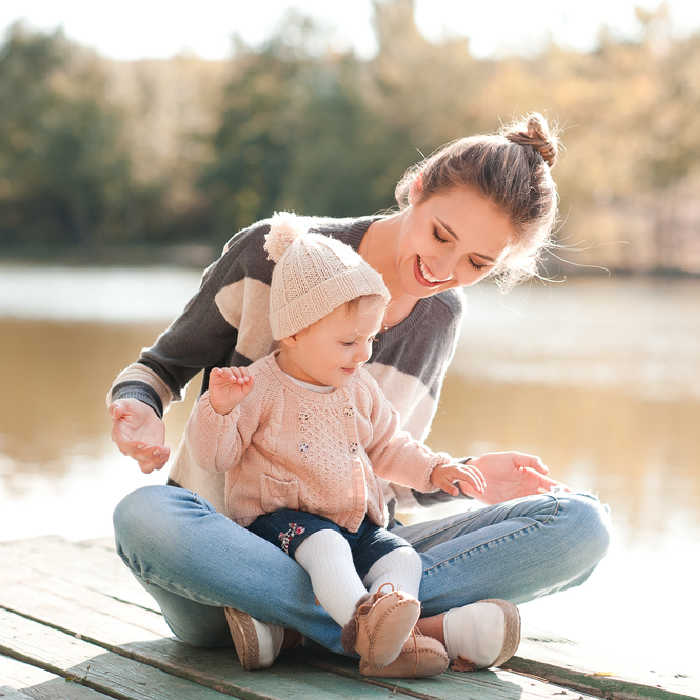 4. Run with the Seasons
We never wear sundresses in winter and padded jackets in summer. How do we know not to do that? Let's say it's common sense. We know exactly what kind of clothes to wear in what season. So if you need some help buying clothes, let the seasons be your guide.
Stick to seasonal colors when dressing your daughter. Some specific colors dominate different seasons.
What colors come to your mind when you think of fall? You might say orange, tan, and dark green. These are all the colors you associate with autumn, due to falling leaves and Thanksgiving.
Spring colors would be bright pinks, purples, and other pretty shades we associate with the season of flowers. Choose colors according to seasons and your daughter will always stay in style.
5. Pay Attention to Details
Let's say you walked into a baby's first birthday party. You look at the baby and see a seedling clip "sprouting" from their head. Can you imagine how cute that would look? This is why paying attention to details always pays off.
There are so many ways you can put more details into your daughter's outfit. One great way is using prints and patterns. If she is the only one wearing a unique and pretty pattern, she is bound to stand out!
You can also add details by using accessories like hair clips and jewelry. Her outfit should tell a story. Going to a party? Add celebratory details like glittery jewelry or firework patterns to her dress.
6. Put Comfort First
During a playdate or any event with children, you will always spot one little girl who looks extremely uncomfortable in her clothes. The dress might be suffocating or itchy. They look unhappy and keep complaining to their moms. Do you want your daughter to be that little girl?
Yes, fashion matters. Dressing well also matters. But not at the expense of your child's comfort. She might look like a doll in that princess dress, but if it is irritating her skin, don't buy it.
Children want to play around and have fun. If they are wearing uncomfortable clothes, they will not be happy. If you want her to enjoy dressing up, buy dresses that are pretty and comfortable.
7. Accessorize
Children become fascinated with accessories from a very young age. The jingly bangles and sparkly earrings always garner interest. Don't let that interest die. Teach them to accessorize.
You can easily make an ordinary dress stand out by adding the right accessories. Children tend to mimic the adults around them. How many times have you seen your daughter trying to walk around in your shoes?
Get them interested in their own fashion items and accessories. However, make sure that she wears accessories that are appropriate for her age, like not letting her wear heels until a certain age, as it can permanently damage their feet and cause growth-related problems.
You also have to make sure that the accessories are comfortable. Don't make her  wear dangly hoops that might hurt them or bangles that might cut her wrist. Be careful with necklaces as your child might feel suffocated by them.
Necklaces and bracelets can not only be a fashion symbol, they can also serve practical purposes. Sensory jewelry can help a child who tends to chew her hair, nails or clothes. Amber or hazelwood jewelry can help a child who has eczema or other health concerns. A special piece of jewelry could remind your daughter of Mommy to help her code with separation anxiety. These accessories can not only complement an outfit, but also give your daughter more confidence when she's out of the house.
8. Branded vs. Generic
Many people think branded clothes are better than those from a generic local clothing house. In some cases, this might be true as a well-known brand will need to uphold its reputation. However, it's not always the same.
Sometimes the same t-shirt is sold by both a generic shop and a branded store. Even though they are of the same quality, the price might be very different.
Your child should have some branded items, but make sure she knows that branded clothes are not always the best. She might treasure her branded dress, but then you can buy more clothes for her if you balance it out with more affordable, generic clothes.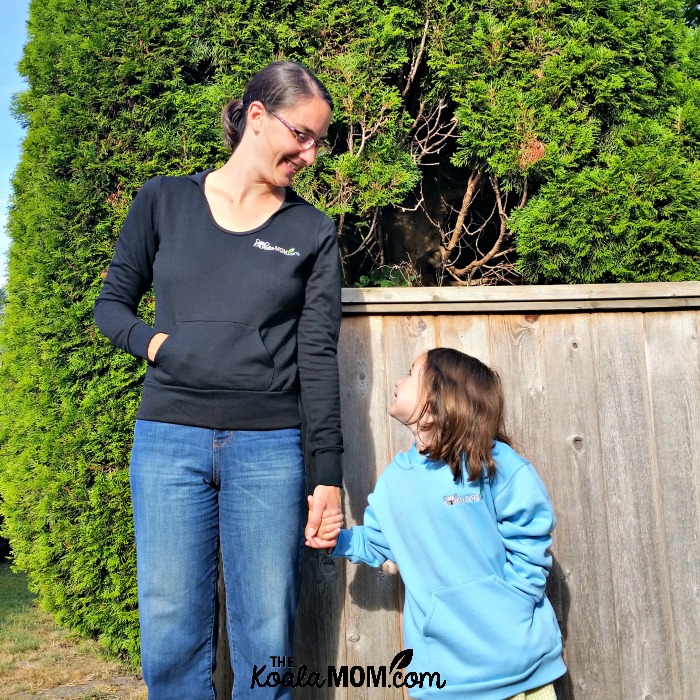 9. Mix and Match
One mistake people commonly make is creating sets of clothes that go together exclusively. Let's say you bought a top and a pair of pants for your daughter that only go with each other. So she will only be able to wear that set and won't be able to mix them with other items to create another look.
One key to dressing fashionably is buying items that can be used again and again by mixing and matching. You can buy clothes that fall in the same color gradient and match different items to create a variety of outfits. This way, your daughter would sport a different look every day.
10. Keep an Eye Out for Discounts
If you want your daughter to dress fashionably, she will need more than one dress. Wearing the same clothes, again and again, can get boring.
Keep an eye out for discounts so that you can buy her new clothes. If you keep updating her wardrobe, she will always get to dress fashionably.
If you have a surplus of older clothes, then only keep a few that you can reincorporate into her looks. Give away the rest to people in need. This will also help her learn to share and give to people who are less fortunate.
Final Thoughts on Shopping for Your Daughter
When picking out girl's dresses for your daughter, you need to find items that will fit the season and occasion. Play with colors and teach her how to create unique looks. Help her learn that fashion is not just about branded clothes. Your dress should make a statement and tell your story. If you show her the ropes, she will grow up to be a stylish young lady who always dresses fashionably!