Sometimes, to understand something, you need to get inside another person's head. Fiction allows us to do that by experiencing what another person experiences, walking in their shoes for part of their story. Shadows in the Mind's Eye caught my attention as it tells the story of a soldier returning home from World War II with post-traumatic stress disorder (PTSD). As I began reading this novel, though, it's so much more than just post-war story. Author Janyre Tromp lets us walk in Sam's shoes, but also his wife's shoes as she deals with her own PTSD.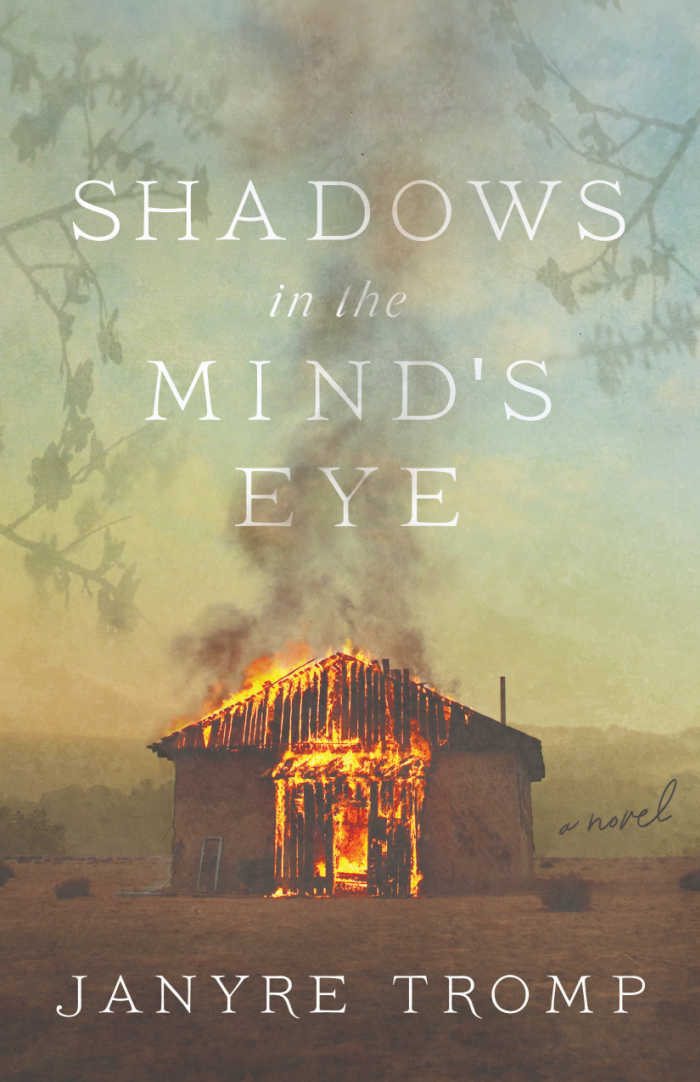 I received this book for review courtesy of the publicist; all opinions expressed are my own. This post contains affiliate links.
Shadows in the Mind's Eye plot summary
After serving the Pacific during World War II, Sam Mattas can't wait to get home to his farm and his family. However, even as he rides the bus home, nightmares haunt him. Ordinary things bring up memories of what happened during the war and trigger disproportionate fight/flight/freeze responses. When his homecoming is less than picture-perfect, Sam is left wondering if he's too broken to help his family.
Annie has held the farm together during Sam's absence with the help of his best friend and his brother, but it hasn't been easy. She can't wait to resume their happily-ever-after when Sam comes home… until his unseen wounds trigger her own childhood trauma and fears. Sam has been her protector and strength since she was a girl, but now he's seeing things that nobody else sees. His attempts to help on the farm just seem to create more problems and his nightmares endanger herself and their daughter.
As they try to adjust to post-war life together and take care of things on the farm, both wonder where God is and how they can help each other.
My thoughts
Janyre Tromp draws the reader into the story immediately with the first-person narrative, alternating between Sam and Annie, and written in Arkansas dialect. Sam (farmer-turned-soldier) and Annie (city-girl-turned-farm-wife) are both real, likeable characters who deal with real, relatable pain. Sam is a guy who's always taken care of those around him, but wasn't able to protect the men under him during the war. Now, the memories of that leave him shaken as he tries to take care of Annie and Rosie. His love for them, and desperation to do what's best for them, is seen in his repeated references to "my girls."
Annie has her own "devils" to fight after growing up with an abusive father who was involved in local drug trafficking. Sam was the only man who stood up to her father and helped her get away from him, but now Sam is barely able to take care of the farm. Annie desperately doesn't want to rely on her father for help, and desperately doesn't want to turn into her mother.  She loves Sam, and she knows she promised for better or worse, but she doesn't know if she can still trust him. Although Sam's PTSD is given the bulk of the attention through this story, I liked how Janyre showed that Annie is also dealing with PTSD to a milder degree.
One thing I loved about Shadows in the Mind's Eye is that it avoids the "happily ever after" trope so often seen in Hollywood and in Christian fiction. I've read and watched too many stories where a girl with unhealed childhood wounds (like Annie) meets a guy with his own inner struggles (like Sam), but their love for each other heals those wounds and they ride off into the sunset to live happily ever after. Unfortunately, that's not real life. It takes more than just love to heal from past abuse or post-traumatic stress disorder. Sam and Annie show that this healing is possible, but it takes a ton of work, tough love, and patience with each other.
Janyre includes an author's note at the end of the novel about her inspiration for this story. She also talks about Sam's PTSD and the lack of help that was available to veterans like him after the war: "In my research, those who fared best were often those who lived a little off the grid, in places where they could be physically active, with people who loved them and gave them the space to remove themselves when necessary. Sam also stumbles on a bit of a modern treatment technique by accident. Most folks have heard that going for a walk can help with mental stability. What isn't as familiar is that the rhythm of walking combined with talking can actually replicate bits and pieces of EMDR(Eye Movement Desensitization and Reprocessing) therapy which is one of the most successful battlefield PTSD treatments."
Sam and Annie also have Sam's mother, Dovie May, a wise, godly woman who is able to see their struggles and offer her love and support in overcoming those struggles. Sam's father was also a veteran who came back from war with PTSD, so Dovie May has walked that path already and gives Sam and Annie some sound advice. Dovie May also knows Annie's history, and helps Annie in facing her past and not falling into the same patterns her parents did.
You reminded me that, somehow, someway, you gots to choose joy. You'd think holding joy right up against sadness would shatter a body. But it don't. Joy… it sneaks in all around where things is broke, sticks it together, and finds a way to make you whole. It's where things is broke that the joy shows through. ~ Dovie May
If you love historical fiction, romance, and psychological suspense, you'll love Shadows in the Mind's Eye. Janyre writes a fast-paced story with solid historical details, identifiable characters, and enough surprises to keep you reading the next chapter (and the next and the next) to find out what happens.
About Janyre Tromp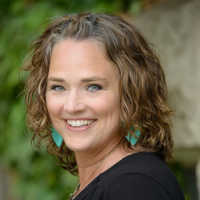 Janyre Tromp is a historical novelist whose loves spinning tales that, at their core, hunt for beauty, even when it isn't pretty. She is the author of Shadows in the Mind's Eye and coauthor of It's a Wonderful Christmas. She's also a book editor and published children's book author. Janyre lives in Grand Rapids, Michigan with her family, two crazy cats, and a slightly eccentric Shetland Sheepdog. And if you ever meet in person, you pronounce that first name Jan-ear.
You can find her on Instagram, Twitter, Facebook, and her website (where you can grab a free copy of her novella Wide Open).
Giveaway!!!
Enter to win a prize package including copy of Shadows in the Mind's Eye, a custom made silver peach tree necklace inspired by the book, and a "Light speaks through the broken places" t-shirt also inspired by the book. Just use the Rafflecopter form below.