A beautiful vanity is the highlight of any bathroom. Because the washroom is a place you (and your guests!) will spend a lot of time, the vanity area needs to be perfect. Whether building a new bathroom or remodeling an old one, learning some tips will make the decision process more intuitive and beneficial.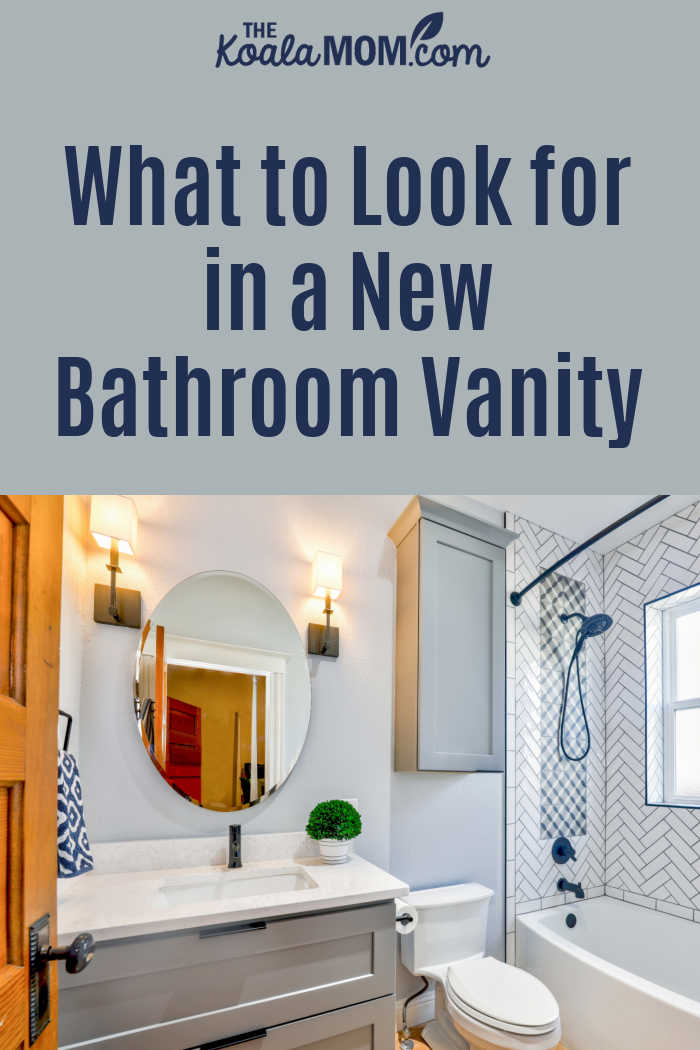 Why Put Careful Thought into Your Vanity?
Choosing a vanity is not a decision to take lightly. When looking for a new vanity, you must realize your needs. People use vanities for brushing teeth, doing makeup, taking care of their skin, washing their hands, and much more. By selecting the right vanity, you will rest assured your bathroom will look beautiful for many years.
Over the last few years, I've spent a lot of time looking at house listings—either to rent or to buy. Two things often jump out at me about a home: the kitchen and the bathrooms. These are the spaces where we spend the most time as a family, so they need to be practical and also comfortable. I've seen bathroom vanities that were clearly put in long after the home was built, and don't fit any of the rest of the decor in the home. Other vanities are so old that I make a note I'd have to replace it ASAP if I bought that house.
Factors to Consider When Choosing a New Vanity
With so many vanity styles now available, it can be confusing to decide on one. Before selecting a new bathroom vanity, consider the following factors.
First, look at the layout and space of your bathrooms. Choosing a vanity based on the space and layout ensures it will fit precisely and offer the best use to homeowners. Do you need a vanity for an ensuite, a half-bath off the kitchen, or for a large, spa-like bathroom?
Next, determine the style of the vanity. There are contemporary, traditional, and transitional vanities on the market. The style you select should reflect the design of your bathroom. Because most homeowners consider vanities the focal point of a bathroom, making a wise choice becomes essential.
The color is also a noteworthy consideration. Colors evoke feelings, and you don't want to become stuck with a color they hate. Generally, traditional vanities are going to have fewer color options than contemporary and transitional pieces. (Certain colours for bathroom vanities, tubs and toilets just kind of scream a certain era, don't they?)
Another factor to deliberate over is the number of sinks. While single people don't need more than one, couples and families find them beneficial. A double sink allows two people to use the vanity and makes getting ready in the morning much faster.
You may become so overwhelmed by aesthetics that you forget the importance of storage. Overlooking storage can become a big problem. Pay attention to the number of shelves and drawers. Is there enough space for spare toilet paper rolls, towels, and whatever else you'd like to have handy in the bathroom?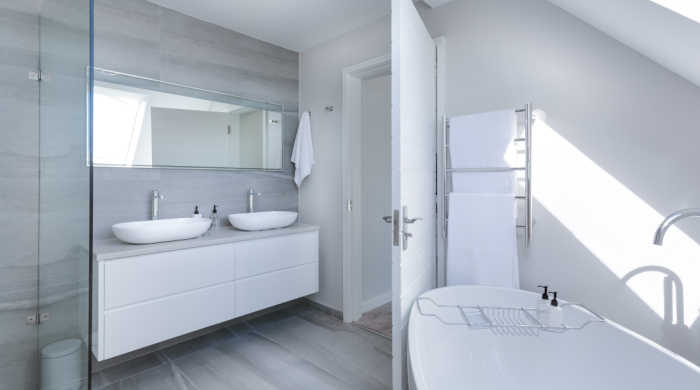 Take the Time to Research
One of the biggest mistakes homeowners make when choosing a vanity is going on their feelings alone. Although you might fall in love with a piece, without research you could make the wrong purchase.
Some vanities are prized for their appearance but offer nothing else. If that beautiful vanity is hard to clean or offers little storage, you'll be frustrated with it in the long run. For example, the vanity in our ensuite bathroom was just a sink—there was no storage underneath. I bought a stand-alone toilet paper tower that had some storage underneath it, and stored all the other bathroom-type essentials in our main bathroom.
You may also make the mistake of choosing a vanity solely for the good price. Maybe you find a great bathroom vanity on sale and snatch it up before someone else does, only to find out that it doesn't fit your space or needs.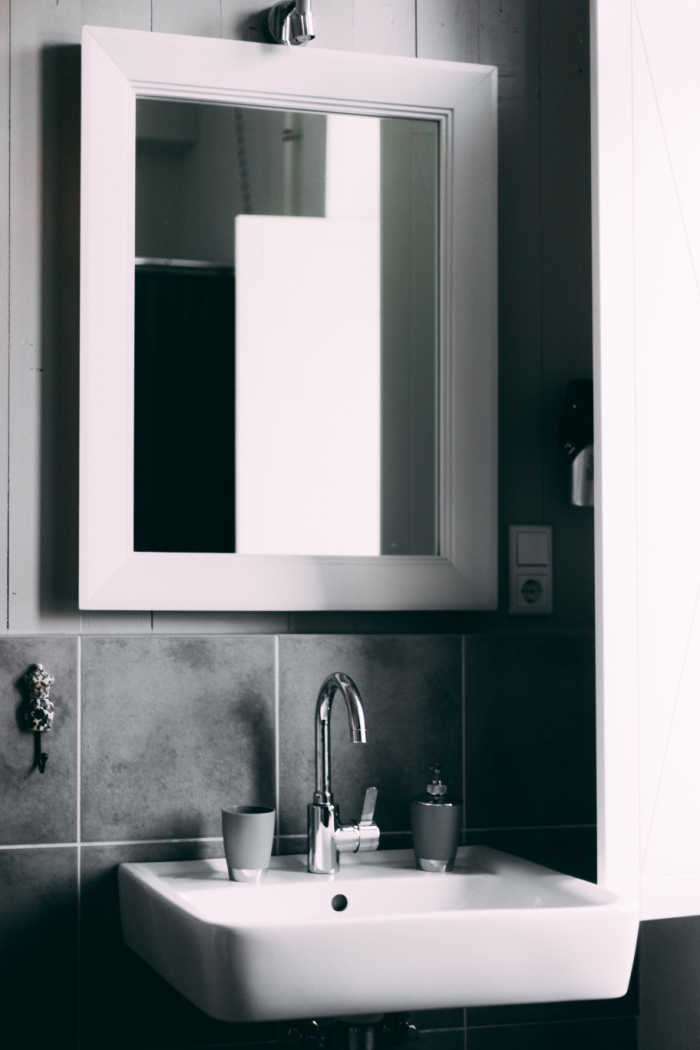 Christina from the DIY Mommy likes to create "mood boards" for her projects. This helps her pull together all her design elements, such as the vanity, accessories, colours, mirrors, and more. She shares how she got a quality bathroom vanity on a tight budget for her modern coastal bathroom renovation:
I wanted a blue vanity for the bathroom, but didn't want to spend a ton of money for it. To get the look on a budget, I painted this IKEA Hemnes vanity a deep blue colour and added some modern gold knobs. I love how this piece turned out!
In addition, you also need to ensure you find out as much as they can about the materials and construction. Vanities are expensive, and homeowners want to ensure their investments will last for many years. Remember that bathrooms tend to be places with a lot of moisture and dripping water. You don't want a vanity that can't withstand such humidity or the puddles of water your toddler will drip around the soap dispenser.
The vanity needs to be constructed of solid woods and metals. While the price should not be the deciding factor, most people know they get what they pay for when it comes to vanities. Choosing wisely will help you avoid hassles in your bathroom projects.
Get Started on the Search Now
Finding a new vanity does not have to be overly stressful. Taking the time to research the options and discover which one will fit perfectly in the bathroom space will assist you in discovering the ideal choice. A new vanity brings life and increased functionality to a bathroom.