Do you have a tiny living room and aren't sure how to make the most of it? When you have a small living area, it's critical to do everything you can to make it seem better and maximize the space. Everything becomes simpler with design tips, especially when you look at your place from a little different viewpoint and see all the benefits! You may enhance the look of the space by following today's tips and techniques, making it appear much more spacious, gorgeous, and comfortable, which is precisely what we need when we get home after a long day at work.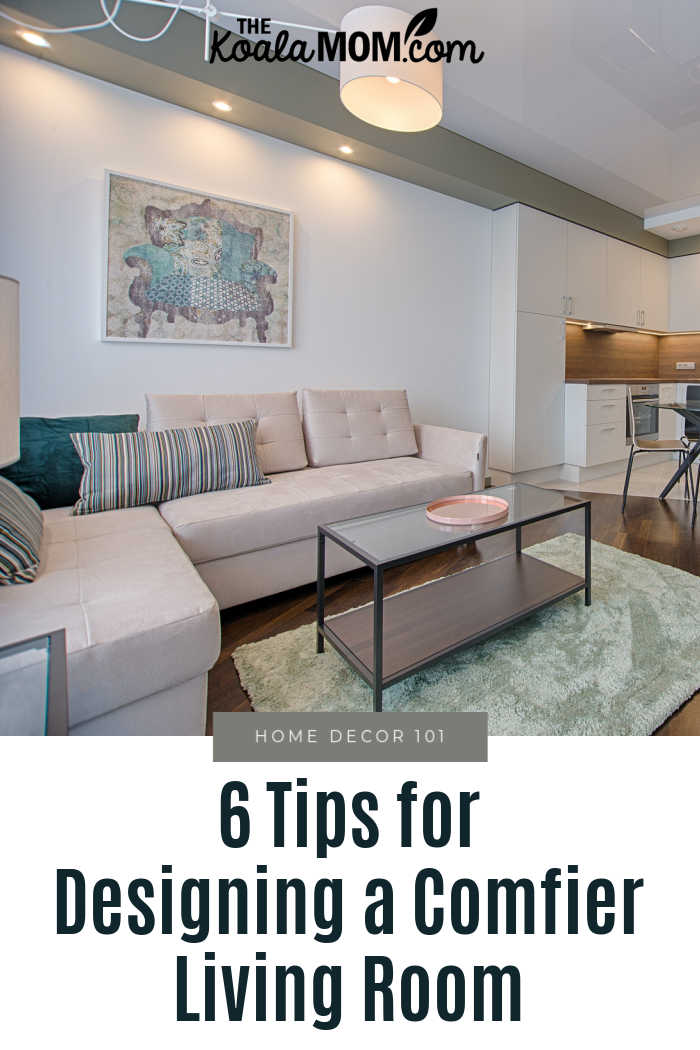 Add soft and warm textures
To make your living room cozier and more comfortable, get some woolen blankets, velvet, and soft cushions in your living area. Likewise, warm floor mats, blankets, and even rich drapes may provide a lot of warmth to your living area. Don't be afraid to cover every square inch of your living space with beautiful touches that will be nice to cuddle after a long winter's stay.
Blinds and Carpets
The type of curtains you choose for your living room is just a matter of personal preference. However, know that good quality blinds can ennoble the entire space, giving it a unique imprint, whether they are long, semi-short, or short. If you're interested in learning more about the different kinds you can choose from for your home, visit this site and enjoy the diversity! On top of that, not only do blinds look cool and luxurious, but they are also super functional!
Moreover, the carpet you choose for your living room is entirely up to your personal taste and style. We don't want to terrify you, but carpets may be a vital connection to the overall design of a room. As a result, when selecting a rug for your living room, start by matching it to the material and shape of your existing or new furniture. Then compare it to your living room's drapes; only then can you be certain that you've chosen the best decision possible.
Accessorize with acrylic
With acrylic furniture, you can create a big impact in the space without putting in a lot of work. Acrylic furniture, such as a coffee table or chair, has elegant, clean lines that may provide visual space for a tiny living room arrangement. While it is critical to select pieces that complement your overall aesthetic and do not obstruct your view of the rest of the space, translucent acrylic furniture is more expensive than other forms of furniture. Keep in mind that if you have little children who could be enticed to climb on furniture, you will need to take extra precautions.
Add more lamps and candles
Lamps that emit gentle, natural light may make your living space feel much more inviting. Place the lamps in the four corners of the room to allow their light to fully express itself, as this will create the so-called "circle" of illumination. Lighting is something you should pay great attention to while decorating your house. Daylight, in addition to lighting, will make your living area much more comfortable, so make sure you let daily light pass freely into your home.
Another source of warmth and cozy lighting is using twinkle lights or string lights in your decor. Keep a string or two around from Christmas to keep your home feeling bright and festive. I found lit birch trees over the Holidays, and I kept one in our living room to combat the darker days of January and February. ~ DIY Mommy
Add greenery
Plants are the best way to add natural beauty to your living area and make it more comfortable and welcoming. They're beneficial for a variety of reasons. They will fill your room with clean, fresh air. As a result, the living room will be a lot more enjoyable for you. For a living room, you may use a bigger plant that can also be used as a great decorative element.
Use mirrors to make it spacious
Your living room is a place where you can relax, have a good time, and spend time with your loved ones. However, when visitors arrive at your house, the living room is one of the first rooms they see. Most people want their living room to be as large as possible, which can be difficult to do if you have a tiny area with limited square footage. Consider the design and size of your mirrors carefully in order to make your room look more spacious. When picking mirrors for a tiny living room, bear in mind that most rooms complement round and rectangular shapes.
Allow your creativity to go wild when remodeling and decorating your living room. Include everything that will make you more comfortable and related to it, but don't overdo it! Good luck!
How would you start designing a comfier living room?