As a parent, you need to be aware of the numerous threats that face your child every time they go online. While the internet at times can feel huge and scary, there are things you can do to protect your kids. Here's what you need to know about their online risks and how you can minimize those risks for your children.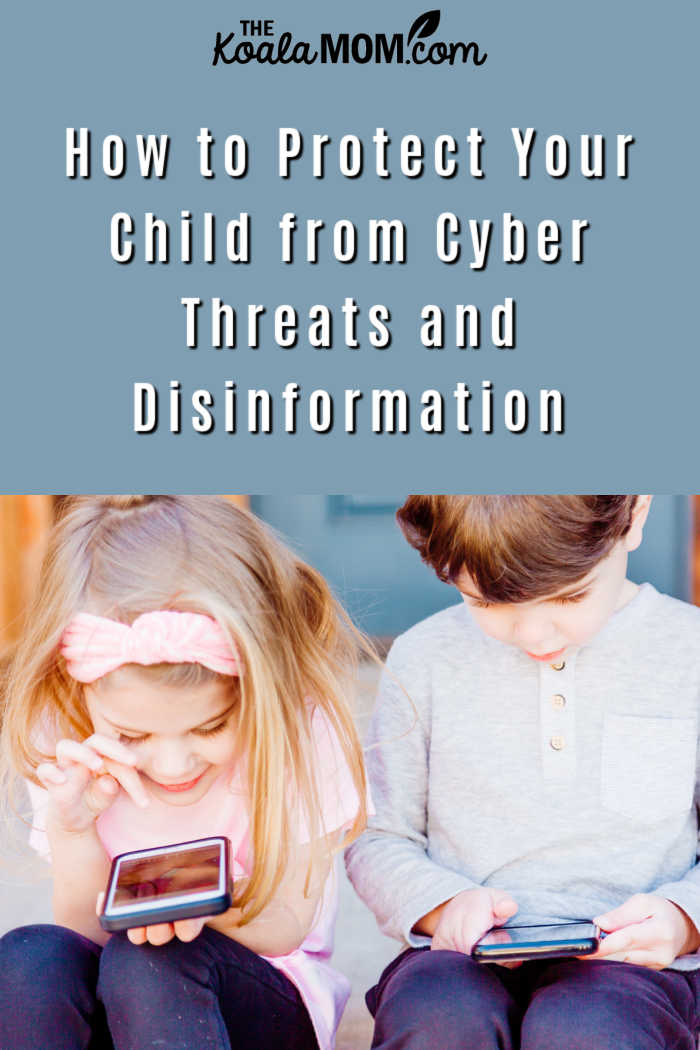 What Are the Online Risks for Children?
There are many types of cyber threats, risks, and disinformation. The OECD Typology of Risks covers many of the threats that parents, children, and educators should inside. These risks include:
Content Risks: harmful, hateful, or illegal online content, plus disinformation or fake news
Conduct Risks: your child's own conduct, which could make them vulnerable to other people online, such as sexting and cyberbullying
Contact Risks: cyber grooming, sex trafficking, and other online predators, identified as a growing issue in OECD countries
Consumer Risks: inappropriate or false marketing message and online fraud
Privacy Risks: Many children do not have a complete grasp on privacy disclosures and don't understand the sensitivity of their personal information. Parents' tendencies to overshare about their children online can cause privacy and security problems.
Advanced Technology Risks: AI-based technologies, IoT, and extended virtual reality; all pose substantial risks to your child's safety. In addition, immersive virtual worlds built in the Metaverse present different threats, which are not completely understood at present.
Tips for Parents to Protect Children from Cyber Threats
Just like you teach your children about real-world safety, you should make an effort to talk about online risks as well. Try to reach a family agreement about these risks and how your child should behave when browsing the web and social media.
Set a healthy boundary for online time. While this may be difficult to enforce, there are numerous things you can do to ensure your children only use devices for a limited time. One of the best ways to do this is a parental control child safety app. These apps usually offer numerous benefits. These include:
Message and SMS monitoring: The best child safety apps will give parents reports on social media messages (through Facebook, Instagram, and WhatsApp) and SMS texts, so you know who your child is talking to and what they are saying.
Time limits: If you are looking to enforce time restrictions on your child's device locks, you can use an app to set limits where the device will be unusable except for emergency calls.
Comprehensive reports: Parents will get thorough reports regarding messaging, browsing, and general phone activities.
Total control over websites, apps, and browsers: Certain apps will let you block other apps, websites, and browsers, stopping your child from accessing things you do not deem appropriate.
Safety alerts: Child safety apps will also send safety alerts to your own device if your child is on a harmful website or app.
There are various other advantages of using a child safety app, including a parental control phone tracker and SMS blocking. Apps such as MMGuardian and are one of the most reliable ways to manage your child's safety and protect them from cyber threats and disinformation.
In addition, most devices and browsers will have their own parental control features to block explicit or illegal content on your child's device. Before applying parental controls, you may want to discuss why you need them and agree on rules that consider your child's privacy.
Parents also need to be aware of social engineering, which is regularly used by scammers, predators, and cybercriminals. This refers to manipulating a user's emotions to negate their critical thinking ability. The best way to protect against social engineering is to encourage your children to keep their personal information quiet and not to jump to conclusions when something triggers them; you should also use this advice yourself when online.
You may also wish to explain to your children if any messages make them uncomfortable (such as a fake security message), rushed (an important app will expire soon), or flattered (overly complimentary social media comment), they should come to you.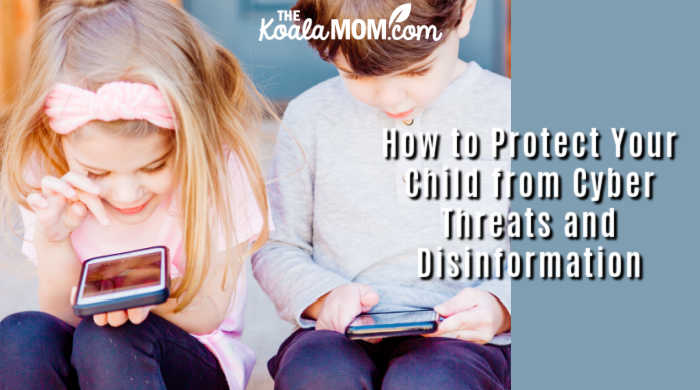 Resources for Parents and Educators
There are many fantastic online resources for parents and educators to help protect their children from cyber threats. These include:
What steps have you taken to keep your children safe online? What do you most worry about when they are using the internet?
Photo by McKaela Taylor on Unsplash.