Holidays are a lovely time to spend with your family celebrating, catching up on all the news, and having fun. Unfortunately, holidays are also a popular time for burglars to act. Many people are away from their homes, and during the Christmas holidays, there are normally more valuables in the home in terms of gifts and packages.
Both of these make it a great time to attempt to break in and steal things. Thankfully, you and your family don't have to fall victim. In an effort to help you stay safe, this blog post is going to cover some tips to protect your home and family during your holidays, whether summer or winter.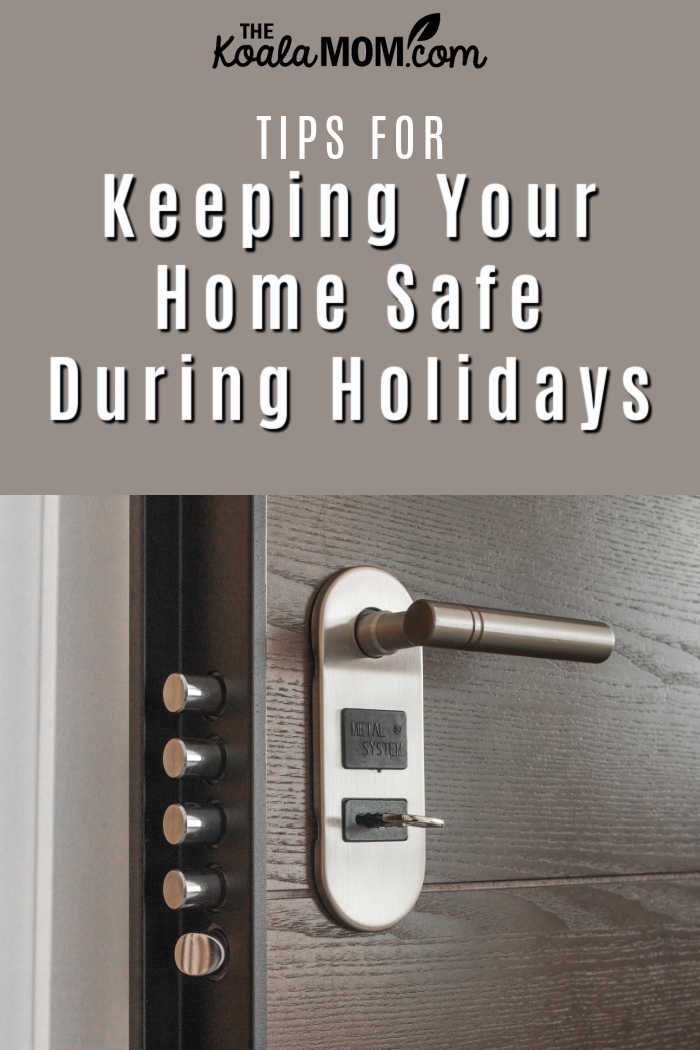 Have a Security System in Place
Perhaps the best way to keep your home and family safe this holiday season is to have a security system in place. Despite this, only about 38% of Americans own a home security product of some kind.
These systems will not only sound an alarm when someone attempts to unlawfully enter your home, but many can also alert the authorities at the same time. They will often have a main panel, several contacts or sensors for doors and windows, and may even have security cameras and/or motion lights.
They can be a massive help in minimizing damage from a break-in, and can even deter them from happening altogether. Of course, you also need to be aware of the cost of installing a security system, so there are no surprises and you can ensure you can afford it.
Be sure to also familiarize yourself with how it works and how to arm it. A system is no good if you are unsure how to use it properly.
Keep Travel Plans Private
Another good idea is to keep your travel plans private. If you are going somewhere away from home, only tell those who need to know. Don't advertise it all over social media. With billions of people using social media, you never know who might see your plans and see it as an opportunity to strike when no one is home.
You may be surprised at how easy it can be for someone to find your address online, so always be weary. If you feel you must post about travels, keep it relatively general and certainly don't say when you are going or how long you will be.
Related: 5 Tips for Keeping Your Kids Safe Online
Make the Home Look "Lived In"
If you do indeed travel during the holiday season, try and make the home look lived in. Remember the scene in Home Alone when two burglars are watching the house and Kevin turns on lights and music and uses shadows to make it seem as if a party is going on? If potential burglars think that the home is lived in and people are around, it will be unlikely that they will break in. But how exactly do you make a home look lived in? You don't have to go all-out like Kevin did. Here are a few things you can do.
Have a neighbor do things like collect your mail and keep an eye out for any strange behavior. If you are traveling over winter, ask your neighbour to shovel the walkway. During the summer, you may to hire someone to cut the lawn or care for the front garden. If you know some teens looking to earn some money, this could be an excellent job. I house sat for several neighbours when I was a teenager.
Consider parking a car in the driveway or having someone park there to make it look as if someone is at home. You should try to also put a few lights on a timer, so the home is well-lit for a few hours every day. The more you can do to trick burglars into thinking someone is home, the better.
When I was house-sitting for one neighbour, Mom and I frequently went over in an evening to watch movies at their place. Let your house-sitter know if you'd be comfortable with them doing this.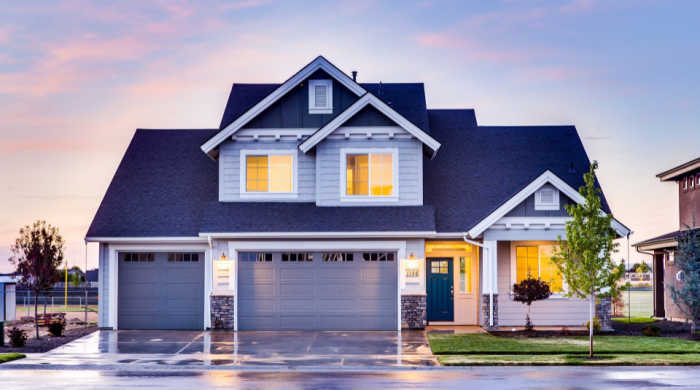 Hide Any Packages and/or Gifts
One of the most popular reasons for the holidays being so popular for burglars is because of the sheer amount of stuff most people have in their homes at this time. There are your gifts, gifts for other people, potentially expensive decorations and more. While you can't really do much about them being in your home, you can certainly do something about where they are.
Be sure to keep all valuables and gifts out of sight, and hidden away where they cannot be seen through a window or door. We know it is tempting to put your tree and all of your gifts right in front of your big front window, but this isn't always the best idea. The less attractive your home looks to burglars, the better.
If you go away during the summer, make sure that any bikes or lawn toys are put away. If you can, lock outdoor storage areas. It's worth investing in solid, anti-theft locks to deter thieves. We have a small trailer which we use to store kids' bikes in. Someone cut the lock on it just to see what was inside, and clearly wasn't looking for well-used kids' bikes when they did so, as they took nothing.
By keeping these tips in mind, you can make sure that both your home and your family are safe and sound during the holiday season.