Backyard swimming pools are enjoyable for the whole family. And with summertime underway, your kiddos want to play in the swimming area more than ever! If you're interested in a revamp, read these smart ways to update your backyard pool this year.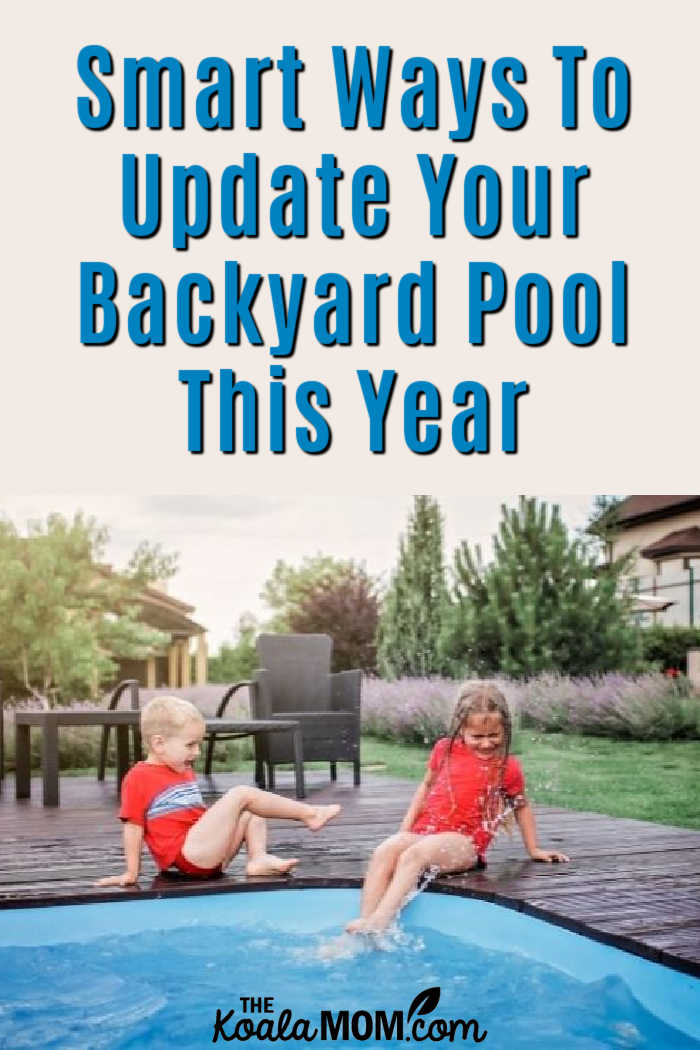 Replace the Tile
Tile replacement is one of the most popular pool restoration tactics because it freshens its appearance. The new tile will add a modern element to the area and look great all year round. And with different colors, patterns, and sizes, you can customize the overall look!
Add Water Features
Adding water features is another smart way to update your backyard pool because it adds character to your swimming area. From waterfall fountains and rain curtains to spouting statues and cascades, there are so many options. You can also add LED lighting for a nighttime pool glow.
Get a Pool Screen
Pool screens keep bugs, debris, and pests away from you and your family. You all can enjoy the swimming area without those annoyances (or constantly cleaning the pool). If you have a shady, fenced backyard, you may want a clear screen to provide lots of light and views. However, if your backyard is more open, you may want more privacy. Luckily, adding outdoor shades or greenery are two tips for making your clear pool screen more private. Everyone can enjoy the swimming area without prying eyes looking into the backyard.
Install a Slide or Diving Board
Do you want to maximize family fun and encourage your kids to play in the water this year? If so, you should install a slide or diving board. Depending on the depth and space of your backyard pool, these additional features can make the space more enjoyable for kids and adults!
Consider a Pool Automation System
Pool technology is always evolving, and many modern gadgets can work for new or older models. Automation systems make pool ownership easier because you can control different features from your smart device! Imagine pressing a button to start a robotic cleaner or regulating the water temperature. With different system options, you will find something that fits your pool.
Don't forget to remind the kids about water safety around the pool.