One good thing about the current pandemic has been a greater recognition of the "hidden heroes" around us. Many people who work previously overlooked and "ordinary" jobs are being recognized for the great impact they make by showing up and doing those jobs, day in and day out. 10 Hidden Heroes by Mark K. Shriver is a new book that helps kids recognize helpers and heroes throughout our communities.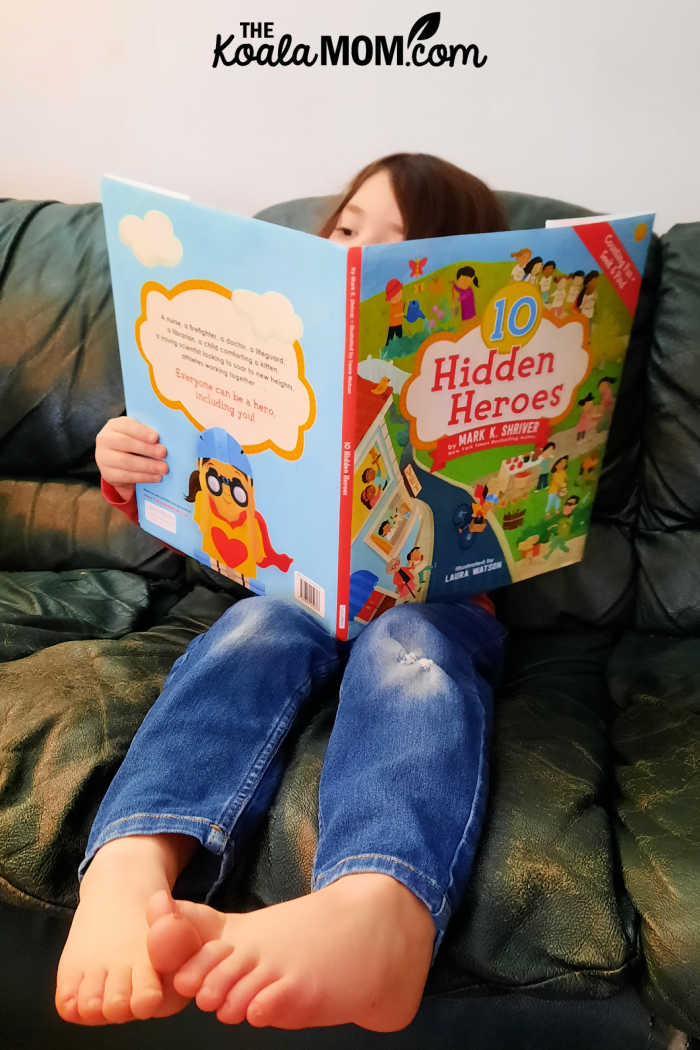 I received this book for review courtesy of the publisher; all opinions expressed remain my own. This post contains affiliate links; as an Amazon associate, I earn from qualifying purchases.
Each page in the book features a little rhyme about a certain type of hero in our community. For example, the first page focuses on healthcare workers. The illustration shows a variety of people offering care to hurting people, such as doctors and nurses in a hospital, a mom caring for a sick child at home, and a girl taking care of a hurt pet. I love the way the pictures highlight the many different ways that "healthcare" happens.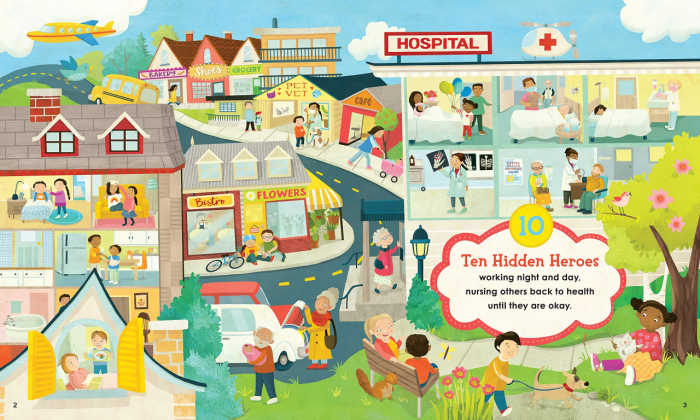 10 Hidden Heroes really is a book where the pictures say as much as the words. There is so much on each page that you can discuss with your children. I enjoyed seeing what each of my kids noticed on the pages as we read together. The illustrations by Laura Watson are bright and fun, drawing kids into what's happening in each neighbourhood and scenario.
When I was a boy and I would see scary things in the news, my mother would say to me, "Look for the helpers. You will always find people who are helping." ~ Fred Rogers
From teachers to pastors, scientists to environmentalists, peacemakers to helpers, 10 Hidden Heroes highlights the many ways that we can each be heroes to those around us. It helps children (and adults!) recognize the different ways that every person in our community contributes to our lives. We often think of "heroes" as people who do big important jobs, but 10 Hidden Heroes really helps show that heroes are everywhere, doing little things too.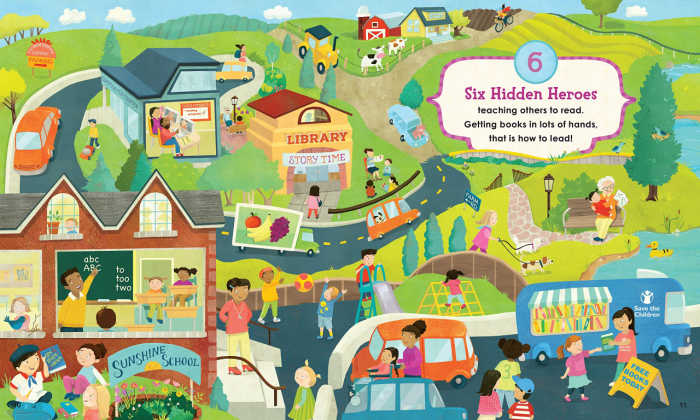 10 Hidden Heroes is also a great way to talk with your children about the heroes in your own lives. For example, some of the heroes in our life recently include:
the HVAC man who fixed our furnace and installed a new hot water tank
the mailman who brings us letters from grandparents and friends, rain or shine
the librarians who put books back on the shelf and help us find new favourite reads
friends who've made us meals when we are going through tough times
our priests who keep coming up with creative ways to share God's Word with us
My kids love seek and find books like this one. This book reminded me of reading Richard Scarry books as a kid—so much is happening on each page. Each time you read the book, you notice a different character or a difference aspect of the story. At the end of the book is "answer key" to the heroes on each page, but I'm pretty sure my kids found them all without any help.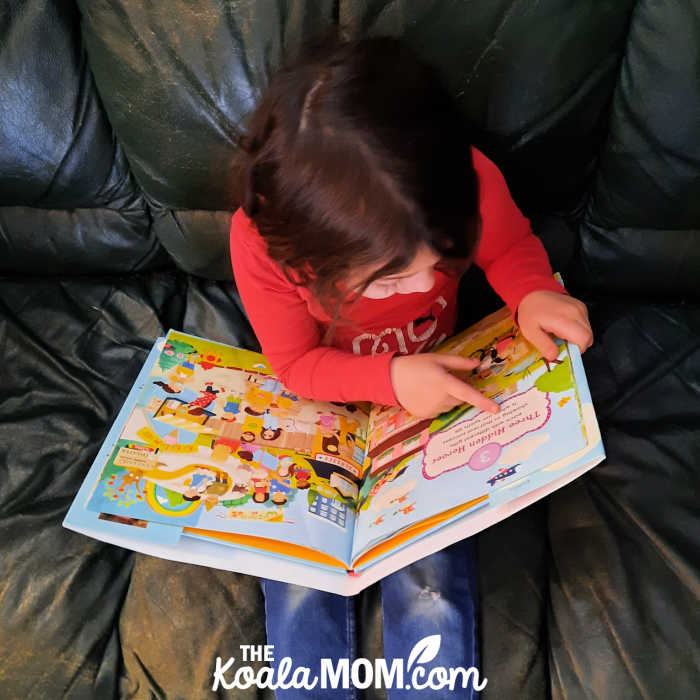 The last page of the book is a HERO AWARD. Your or your child can fill in their name and what they are being awarded for, and draw a picture of themselves being a hero. I love the way this makes kids think about being heroes. It encourages each of us to see ways that we can help each other—and to recognize those ways. Like a gratitude journal, 10 Hidden Heroes helps us see the good around us.
Parents and children alike will love snuggling up to read this fun rhyming book, hunting down the heroic acts on every page, and talking about all of the ways ordinary people can make the world a better place. I can't wait to share 10 Hidden Heroes with the kids in my life!!! ~ Jennifer Garner, actress and producer
For more about the book, or for fun activities about heroes, drop by the website. 10 Hidden Heroes is available from Amazon, Loyola Press, or your favourite bookstore. Author Mark Shriver has also written Pairs of People: A Book on Multiplying Goodness which complements 10 Hidden Heroes nicely.