My husband asked me the other day what we'd had for lunch. I said, "Lunch? Was that the cheerios and banana they ate at 11 am or the jam sandwiches they had at 1 pm?" I joke frequently that my kids are like hobbits. They snack. Constantly. Most days, they eat breakfast, second breakfast, tensies, elevensies, lunch, afternoon tea… you get the idea.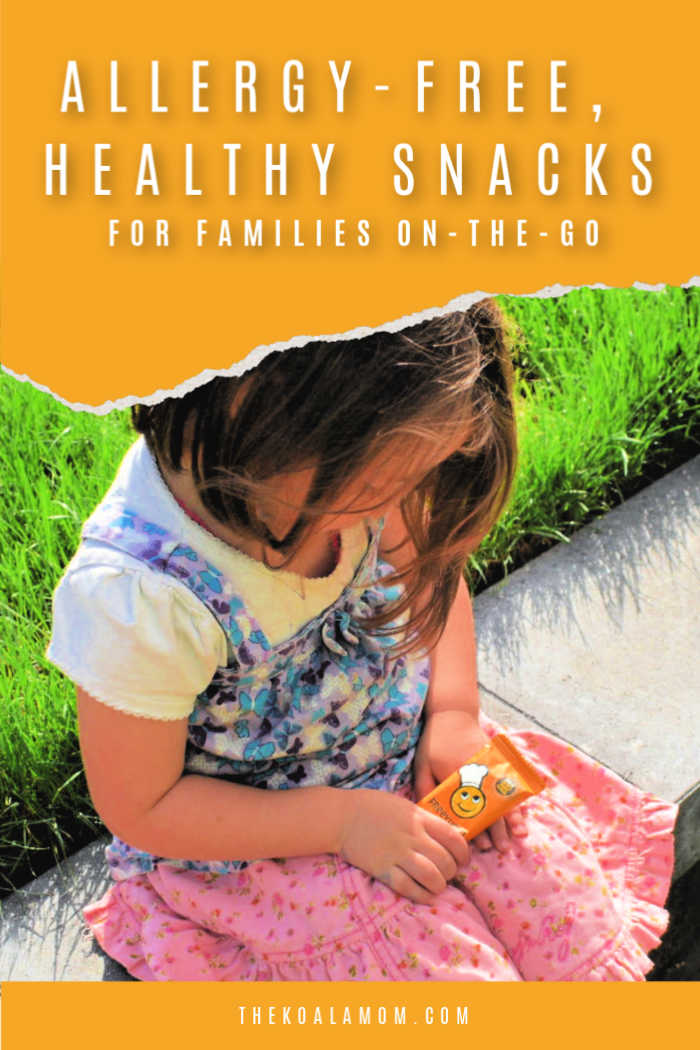 At home, they help themselves to whatever they can find in the fridge or cupboards. When we're going out, I keep their bags stocked with FreeYumm bars and soft-baked cookies. These Canadian-made snacks from a mom-owned business are yummy and healthy and perfect for on-the-go kids (and moms!).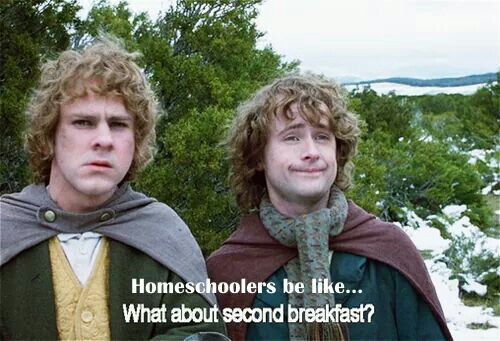 I received compensation for this post; all opinions expressed remain my own.

Why I Buy Allergy-Free Snacks
While my kids don't have any allergies, we have friends who do. During one playdate, we had a scare that one of the children had consumed something she was allergic to. Her mom took her to the hospital as a precaution while I watched the other kids. Since then, I've tried to be especially careful about the snacks we take to any activities out of the house.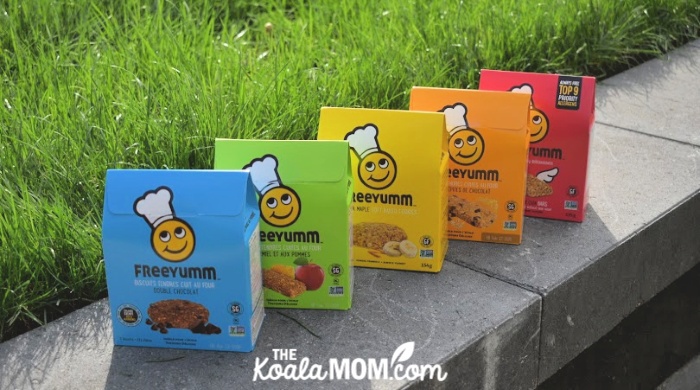 FreeYumm snacks are free from the top nine allergens. They are produced in a dedicated allergen-free facility, so you know with complete confidence that there are absolutely NO dairy, eggs, peanuts, tree nuts, wheat/gluten, soy, fish or shellfish, sulphites or sesame in any of FreeYumm's foods.
I am very conscious of what we eat even though my kids don't have allergies. So many kids' snack options are high in sugar, food colouring, or other less-than-healthy ingredients. There are times when I've packed snacks for day camps or road trips with a wince as I glance at the ingredient list. FreeYumm snacks come without the guilt.
FreeYumm soft-baked cookies and bars contain natural sweeteners such as honey and maple syrup. They are made from simple, healthy ingredients like whole oats, freeze-dried fruit, chia seeds, and ground flax. That makes this health-conscious mama happy! (I'm glad I'm not the only mom who sneaks things like chia seeds and ground flax into her kids' foods!)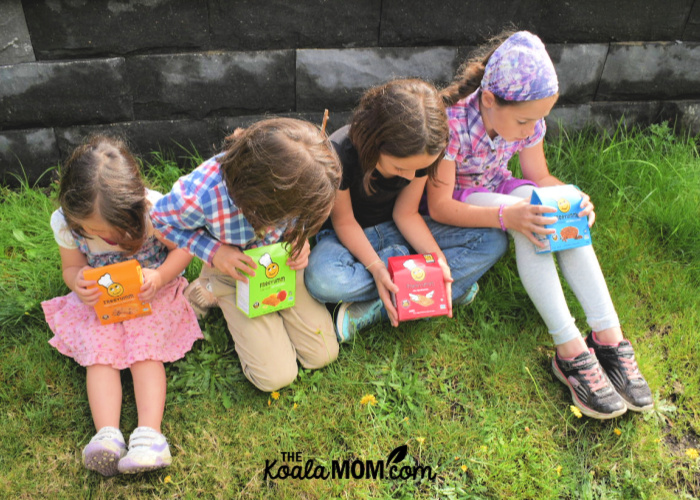 With our extracurricular activities in full swing, I keep the cupboard stocked with a variety of easy-to-grab, allergy-free snacks. Whether I'm taking my youngest two to childminding at the rec centre so I can get in a workout, or dropping Sunshine off at orchestra practice, FreeYumm snacks are prefect to take along. They come in small portions, which I find great for my littler ones (anyone else constantly finishing off their kids' half-eaten snacks? I do it much less with FreeYumm!).
More about FreeYumm
FreeYumm bars and soft-baked cookies come in seven delicious flavours:
Honey Apple Oat Bars
Blueberry Oat Bars
Raspberry Chia Bars (my favourite!)
Chocolate Chip Oat Bars
Double Chocolate Cookies (the kids' favourite!)
Ginger Cookies
Banana Maple Cookies.
FreeYumm was founded by Sarah after her son developed numerous food sensitivities. Staring in her cupboard, wondering what to feed him, she realized that other moms were facing this same problem. Now, FreeYumm makes allergy-free snacks to ensure that every kid has a yummy, healthy snack and doesn't feel left out at snack time.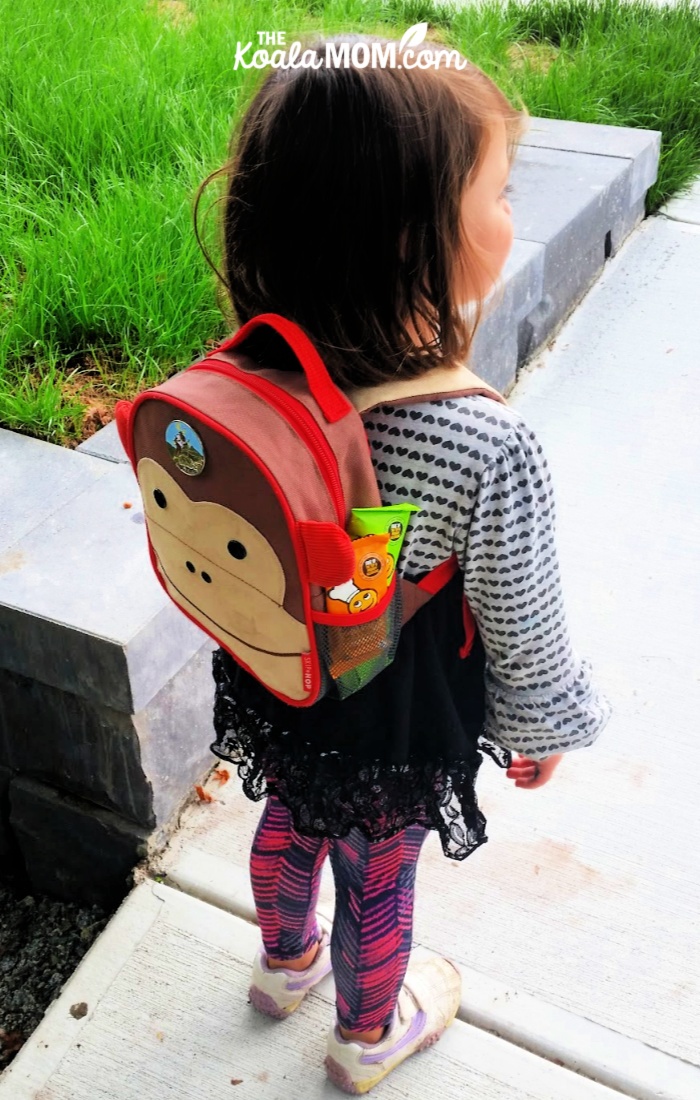 For more information about FreeYumm, please visit their website and check them out on Facebook and Instagram. FreeYumm soft-baked bars and cookies are available at multiple retailers across Canada such as Whole Foods, Loblaws, Save On, London Drugs and Rexall. For more information on retailers, please visit the store locator here or purchase online at Well.ca.
What's your favourite FreeYumm snack?