Life is expensive. Life with kids is expensive. If I had a dollar for every notice that came home from school asking for money, I would be rich! Well, not quite… but whether you want more money for bills, a new car, fun family money or funds to put towards a vacation, there are many ways to earn extra money from home, or on the go, in your free time.
I'm sure your first question is how do I know this is real? I'm here to tell you ( and show you) that this is 100% true! And, might I add, super easy! From gift cards, to money in your bank, there are many apps that are willing to pay you for doing almost next to nothing.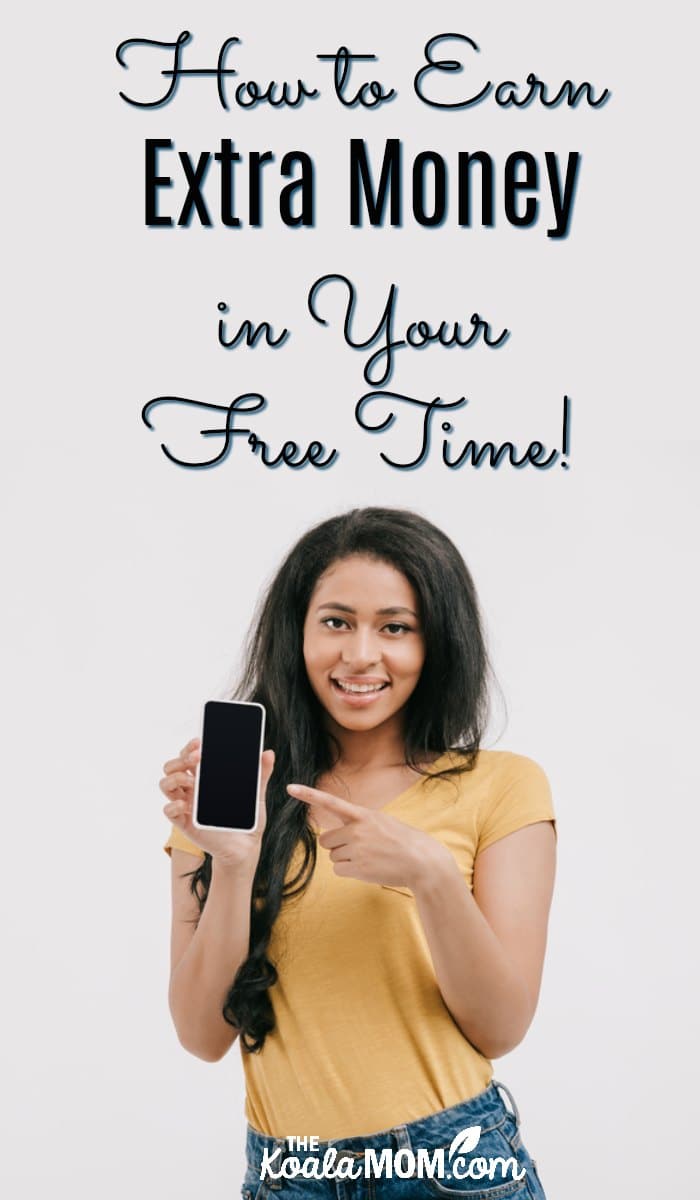 My Experience with Survey Sites & Reward Apps
I'll start with telling you how and why I started this. I'm a single mother, working part-time for just over minimum wage. I was struggling with payments and being able to earn extra money to enjoy myself with my son. I came across a survey site, and like some of you, questioned its legitimacy. I tried it anyway and it paid off greatly.
I started searching for more apps and sites that could help me earn extra money, because who doesn't like free money? I am now actively using five plus apps and websites to earn extra money.
Right now, I am saving up the money and gift cards I earn for a vacation to Disneyland. Whether it is spending money, or money to pay for the vacation, it's nice to know part of my vacation won't be coming out of pocket.
How to Earn Extra Money with Reward Apps
Let's get into it, and I'll explain more about each as I go. Before I post about the apps and websites, I want to note that most of the links here are my personal referral links. If you sign up for an account using my link, I'll earn a small commission.
I'll start with the simpler reward apps.
Checkout 51
Checkout 51 is a grocery app. Each Thursday, new offers are uploaded. You simply go through the list and click the plus sign next to the offer to save it. Some offers go quick, so try and use them shortly after you save them.
Once you have shopped for the item, simply click redeem, and follow the prompts to upload your receipt.  Once you get to $20, you can cash out. They will mail you a cheque, and you cash it! It's that simple to earn extra money by grocery shopping!
I have cashed out 5 times from this app, and made about $135. If you wish to check out this app and/or try it, you can join Checkout 51 here!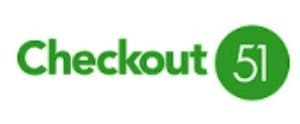 Ebates
Ebates is a rebate app and website. Once you have signed up, log in and go nuts. You will get cash back for shopping online and—the newest feature—in certain stores!
Simply link your credit card. When you use that card in specific stores, you will automatically get cash back.
Need gift cards? They even have a gift card shop that will allow you to get cash back on gift card purchases!
The option I use most is just online shopping. Search through their library of stores—there are many to choose from. Depending on their offer at the time, you will get a percentage in cash back. The payment break down for this one depends on when you shop. Every 3 months, so long as your rebates are over $5.01, you will receive a payment! Ebates pays either through cheque or paypal, depending on where you set up your payments.
Big online shopper? This is definitely the best way to earn extra money! Want to check it out?! Please visit Ebates Canada to start earning when you shop online!

Qmee
Qmee is a personal shopping and saving companion that helps you earn money online. Simply install the tool like an extension in your browser, and earn cash rewards when you search and shop. Once you've signed up and installed the tool, you'll start earning cash rewards when you shop on popular websites and engage with various brands. You can also earn extra cash rewards by completing online surveys.
Carrot
Carrot is an app that asks you brief survey questions and lets you track the steps you walk for rewards. An odd combination, but a lot of the surveys are based on health and living. With this app, there are only a few options for cashout: Aeroplan, Drop, Save-on-More Rewards, Scene Points, HBC Rewards and Petro Points. Choose the option that best suits your needs.
I chose Scene Points. Every time I answer questions or complete my target steps, I get points that go directly onto my Scene Card! Haven't tried this one? Simply download it in your app store to get started!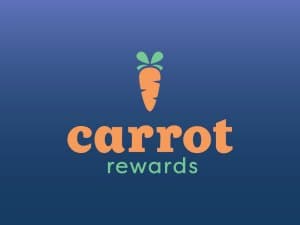 HQ Trivia
HQ Trivia isn't a guarantee. This one comes down to your knowledge of interesting trivia. I'm not good at this one—apparently I know nothing! I have come close, but have not had a win yet!
If you love trivia, and think you have a good chance, try it out! You won't know till you try! Simply download it in your app store.
Jobspotter
Jobspotter is an app supported by Indeed. Indeed helps find you suitable jobs. This app is quite easy, but only offers one reward at this time. Simply take a photo of any hiring sign, followed by a photo of the store sign. Once approved, you will rewarded with points and those points turn into money in the form of an Amazon gift card. Hopefully they'll add more rewards soon.
This app is perfect for shopping for the holidays or if you're an avid Amazon shopper. There's no reason not to do this one, it's so simple! To date, I've made roughly $150! To take part in this, visit your app store, download it and start taking photos!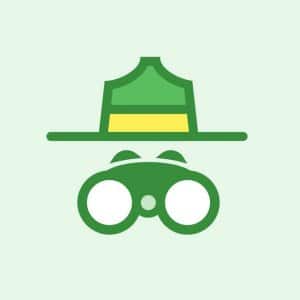 How to Make Extra Money with Survey Sites
The last few links I have for you are survey sites. These take the most time to earn extra money but the payout can be quite amazing! These are the ones I save the most to give me spending money for my Disney vacations!
Branded Surveys
Branded Surveys is one of my favourites. Not only is it easy to rack up points, they pay out in US$! This one can be tricky as you don't always qualify for surveys. The key is being persistent and trying as often as you can.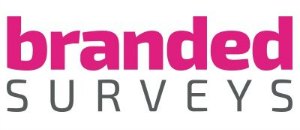 I've been with this site for a couple years now and have made over $500. Seriously… over $500!! All you have to do is answer honestly, and give your opinions. It can't get any easier than that to earn extra money. Try this one out, you will not regret it! Visit Branded Surveys to get started!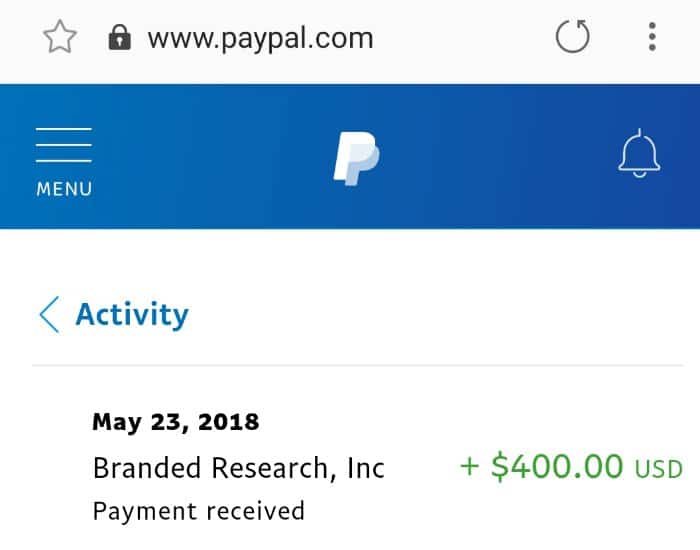 Swagbucks
This one has two parts. First, there is an app for trivia. Again, this isn't a guarantee payout. However, stay in the game to earn Swagbucks. Most questions are worth 1 Swagbuck. Get the question right and collect your points at the end of the game. You can find this app in your app store; simply search SwagIQ.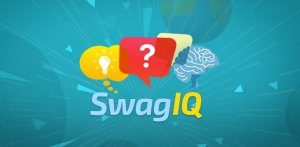 The next part is the survey website. Answer questions, daily polls, watch videos and more to earn your Swagbucks. Hit your daily goal for bonuses. At least once a month they have Swago, which is basically their version of Bingo. Follow the steps to earn Swagbucks and bonuses for SwagIQ. Once you have enough Swagbucks (varies depending on the reward), you can cash out for an assortment of rewards! Starbucks, Paypal, Amazon, Old Navy, the list goes on! Check out Swagbucks to get started!

There's a great variety here, and something for everyone! I hope you take advantage of these great sites and apps to earn extra money like I have. I can't wait to hear what you want to save your rewards for!
Do you use online apps or survey sites to earn extra money? Which ones would you recommend?