The orchestra strikes up a lively tune. The lights begin to dim, then draw our attention to the red velvet curtain. Anticipation shivers through the audience as we wait for the actors to begin the musical. Align Entertainment is putting on their newest family-friendly musical in Vancouver, and you won't want to miss it!
Joseph and the Amazing Technicolour Dreamcoat
We were first introduced to Align Entertainment in November 2017. I received an email via a homeschool listserv about a local production of Joseph and the Amazing Technicolour Dreamcoat. I've grown up listening to the music of this musical, ever since my parents attended a live production when I was about Sunshine's age. Seeing the show live has been a bucket-list item for me ever since. So I immediately bought tickets for myself and the older girls to see the show.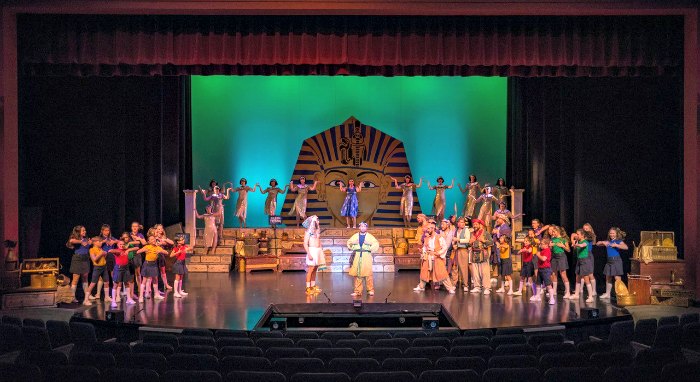 Having listened to Donny Osmond as Joseph for the past two decades, I had high expectations for the show. Maybe even higher than high. Joseph is probably one of my all-time favourite musicals. As a teenager, I may have even had a small crush on Donny—just for his voice! Align Entertainment's production of Joseph exceeded my highest expectations. The entire show, from start to finish, was spectacular, amazing, and over-the-top fun. The girls and I even talked about going back to see it a second time!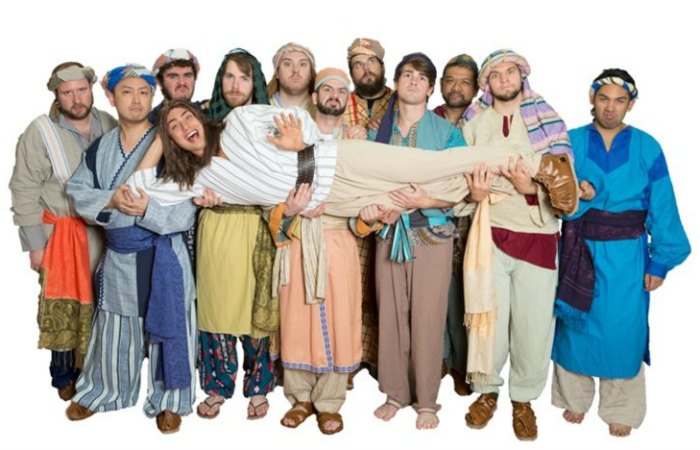 A Christmas Story: The Musical
This fall, I received another email about an Align Entertainment production. I immediately jumped at the chance to review this show. A Christmas Story is one of my husband's favourite Christmas movies. I saw it for the first time with him when we were dating. I booked a babysitter and waited eagerly for the day. As we drove to the theatre, he began cracking jokes with the girls about lamps and what they couldn't have for Christmas.
While we've both seen the movie, neither one of us knew what to expect of A Christmas Story: The Musical. Once again, I was blown again. The musical opens with a radio show host sitting on a stool, telling us about a story from his childhood. He walks in and out of the entire production, narrating and giving greater depth to Ralphie's actions and thoughts. Ralphie's songs blew me away—that boy has an amazing voice and nailed all of his numbers.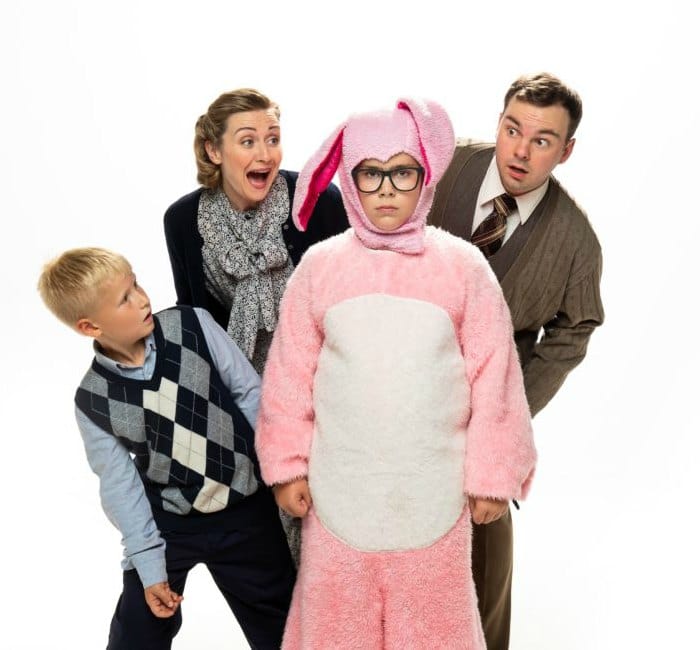 And the songs in A Christmas Story: The Musical… toe-tapping fun! The story is set in the 1940s. The music, set, and costumes remained true to that. There were cancan girls, an entire tap dance routine, and some imaginary "westerns" as Ralphie imagines why he needs an Official Red Ryder carbine-action 200-shot Range Model air rifle. One scene made me laugh out loud as it reminded me of an old country song, "Along Came Jones."
Whether you've seen A Christmas Story numerous times in your childhood like my husband, or never before like my daughters, you are sure to enjoy this show! It's a hit for the entire family, with plenty of laughs and Christmas spirit. I loved the interactions among Ralphie's family, and the pro-family message in this musical.
Lily thought the musical was super funny. Her favourite parts were when Randy sees Santa Claus, and when Ralphie unwraps his Christmas presents. We all liked the song "Ralphie to the Rescue."
Note: there is a bit of language in the show, on the part of Ralphie's dad. Most of it is said very quickly so it's hard to catch, but Ralphie gets in trouble at one point for saying the F-word. (Sunshine really wanted to know what he'd said that was so bad.) Some of the costumes are also a bit revealing. Sunshine thought the lamp dresses were a bit inappropriate, while I thought they made the dancers look pregnant. They were also very funny.
A Christmas Story: The Musical is playing from November 1-17, 2018 at Michael J. Fox Theatre in Burnaby. Tickets are only $25 on Thrifty Thursdays. There are also several family matinees if you don't want to keep the kids up past bedtime (like we did!). Drop by the website to buy your tickets or get more details about the show!
Coming Up Next
In February 2019, Align Entertainment will be producing Annie—one of Sunshine's favourite musicals. She's already started begging us for tickets. Maybe we can turn it into a birthday party for her with a group booking for her and her friends!
Align Entertainment also does one school matinee per production. Tickets are only $15 for these shows. The school matinees are very popular and usually sell out quickly, so book early if you want to take your class or homeschool group.
More about Align Entertainment
Align Entertainment has been producing family-friendly musicals in Vancouver since 2014. Their past shows have included Shrek the Musical, Chitty Chitty Bang Bang, and The Little Mermaid. This company was founded by Chad Matchette and Patti Volk, who have both been involved with theatre in Vancouver for decades.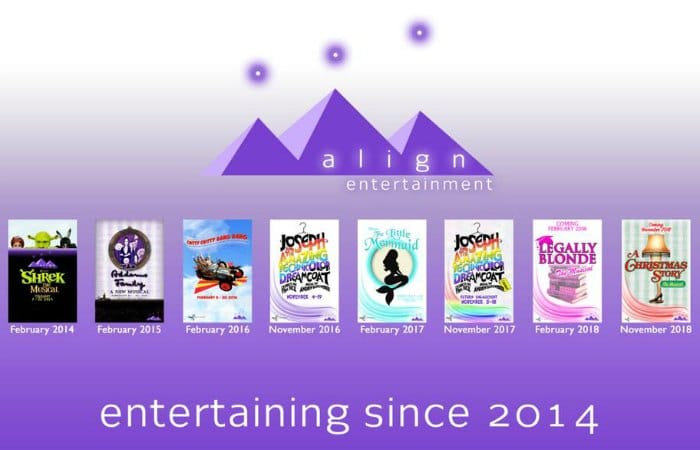 Chad has been involved in the Vancouver theatre scene as a actor, director, producer, writer and teacher for over 30 years. He's also the owner and artistic director of the Lindbjerg Academy of Performing Arts. There, he's living another lifelong dream of not only working in the arts, but also teaching and helping encourage young people to express themselves and find their voice through musical theatre and dance. We discovered Lindbjerg Academy last year, when one of Lily's friends invited us to see her star as Jasmine in her class' production of Aladdin. The show was so good that Sunshine and Lily begged to take musical theatre classes themselves.
To find out about upcoming musicals, subscribe to Align Entertainment's email newsletter. You can also follow them on Facebook, Twitter, and Instagram.
Have you been to one of Align Entertainment's family-friendly musicals in Vancouver?
I received five complimentary tickets to the opening night of A Christmas Story: The Musical. All opinions expressed are my own.