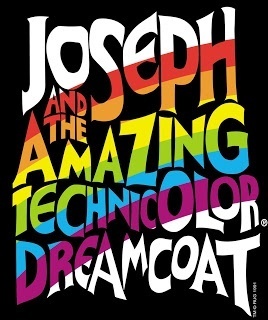 Most of the time when we're in the truck, the stereo is on.  Music is one of the best ways to keep our girls entertained on long road trips; even just driving around town, they usually want something to listen to. When we bought the Durango, I was excited that it had a tape player—I could finally listen to all my old tapes again!  After we'd heard each of my VeggieTales albums a dozen times, I said it was Mommy's turn and plugged in Joseph and the Amazing Technicolor Dreamcoat.
When I was eight or nine, my aunt and uncle made one of their rare visits to our home and took my parents to see Joseph and the Amazing Technicolor Dreamcoat.  Mom came home with a CD and listened to it while she was sewing or baking.  She also taped the CD and when I was in my teens, I "borrowed" the tape and played it in my room while I was beading or cross-stitching.
I soon had most of the songs memorized and loved the variety of music on the tape.
"We all dream a lot;
Some are lucky, some are not.
But if you think it, want it, dream it,
then it's real!
You are what you feel.
All that I say can be told another way
in the story of a boy whose dream came true
And it could be you…"
As the music filled the truck, I waited for the girls to complain and ask for VeggieTales again.  There was silence from the back of the truck.  Then Sunshine asked, "Who's singing?"
"The narrator," I answered.
"What's a narrator?" she asked.  I explained that and the second song started.  All the way through the tape, Sunshine wanted to know who was singing.  At the end of the tape, she wanted to hear it again.
As we kept listening to Joseph and the Amazing Technicolor Dreamcoat, other questions came up—questions that were harder to answer.  "Why did they turn a shade of green?" (Um, that's a figurative statement…) "Why did he go to Egypt?"  (Um, because his brothers didn't like him…)  "Why did Joseph say, 'Benjamin, you nasty youth'?"  (Um, Joseph was testing his other brothers to see if they'd finally stand up for Benjamin in the way they didn't stand up for him…)
Even in five-minute trips to and from preschool, it's possible to hear a lot of music.  In a couple weeks, I was tired of hearing Joseph.  I wasn't ready to go back to listening to "The Wheels on the Bus," however.  I thought about what the girls liked about Joseph—the variety of music, the changing narrators, the story line all the way through.  At the library, I searched through the soundtracks, looking for something else that might catch their attention.
Fiddler on the Roof left the girls asking for Joseph and the Amazing Technicolor Dreamcoat.  Lily and I enjoyed Phantom of the Opera, but Sunshine wasn't interested.  Oliver had a couple good songs, but we didn't get much further than the first two.  Our library didn't have Tangled or Tarzan.  Then I borrowed Mulan, which was a hit—except that it only has five songs on the CD before it starts into soundtrack music.  (Of course, it was fun to watch the movie again after I'd memorized all the songs…)
In our search for new musicals, I've learned as much about what I like about music as what the girls do.  I'm glad they enjoy music and that we've found some music we all like.
UPDATE: We had the chance to see Joseph and the Amazing Technicolour Dreamcoat LIVE in Vancouver in 2016 when Align Entertainment put it on at Michael J. Fox Theatre. It was even better in person!
What sorts of music do your children enjoy listening to?