My husband and I love traveling and talking about travel. With five kids, most of our vacations lately have been family-friendly and close to home. Getting away as a couple every year or two is good for our relationship. We often dream about leaving the kids with the grandparents and escaping down the coast to California. If you have similar dreams, here are some tips for planning your romantic couple's getaway to Santa Cruz, California.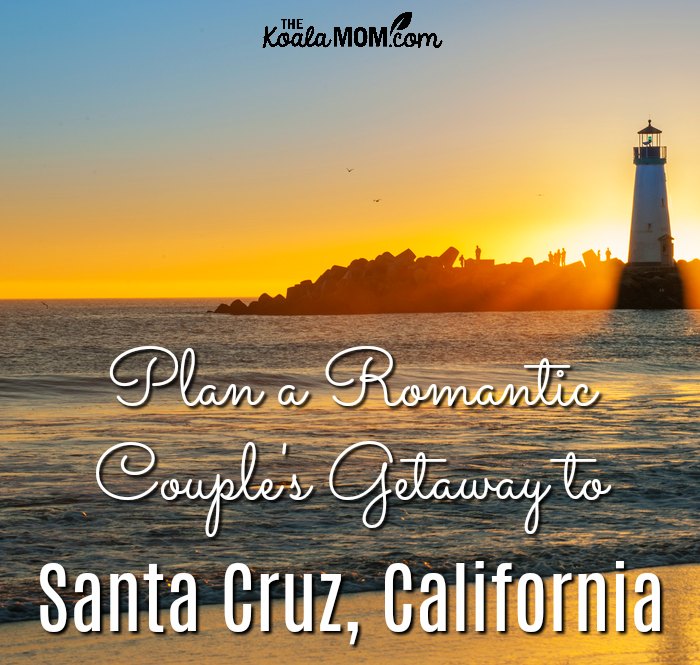 Why Santa Cruz, California, Is a Perfect Romantic Couple's Getaway
Santa Cruz has great weather year-round, allowing you to plan your romantic couple's getaway whenever it fits your schedule. This beautiful city in southern California offers plenty of romantic activities, from winery and brewery tours to scenic drives to relaxing on the beach. Unlike other California cities which are hotspots with tourists, Santa Cruz attracts less attention, making it a bit cheaper to visit.
Watch for a Good Deal on a Hotel
Romance doesn't have to come with a huge price tag. If you know when you want to travel, you can begin watching for good deals on hotels. HotelPlanner lets you compare prices and reviews for Santa Cruz hotels.
While you're comparing prices, think about what you want to experience on your getaway. Do you want a room with a view, so you can sit on the balcony in the evening and enjoy a glass of wine together?
Maybe you want a room with a fireplace and a comfy couch, so you can snuggle up and read a marriage book.
Or maybe you want to be close to a particular attraction (like the beach or a golf course) or have restaurants nearby.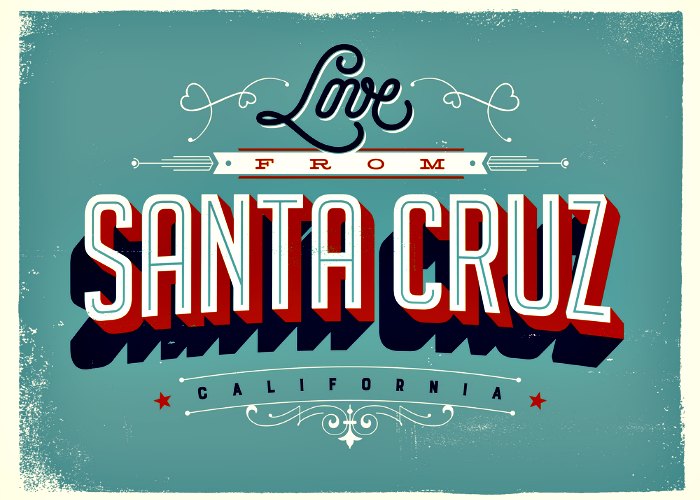 Discuss Your Budget Before You Travel
A couple's getaway won't be romantic if you're arguing about how much you're spending on it. Before you go, discuss your budget. Dream about what you want to do. Write down notes, research places to go and stay, and discuss why these options appeal to you and how you can make them work.
You may be able to save money on your chosen accommodations and activities by booking them ahead of time. You can watch for deals and coupons online and compare prices for various options. That way, you're less likely to make impulse decisions on your trip, which may end up costing you more than you expected.
While being practical about your budget, give yourself room to dream. You can learn a lot about each other by sharing your dreams. Planning together is also a great way to build your relationship. Focus on the fun things you want to do in Santa Cruz rather than the things you've ruled out as too expensive. Don't forget to include other travel expenses in your budget as well.
Start Planning Your Santa Cruz Getaway
Rent a sporty, romantic car and take a scenic drive down West Cliff Drive
Take mushy selfies together at Natural Bridges State Beach
Visit some breweries or wineries (and bring a few bottles of your favourite wine or beer home with you!)
Take a boat or whale watching tour
Smell the flowers at the Monarch Butterfly Natural Preserve
What would you do on a romantic couple's getaway in Santa Cruz, California, with your soulmate and no kids?