We spent the last week at two Catholic family camps on Vancouver Island. Both of these are annual events that the girls really look forward to. It's a chance for us to reconnect with our friends from the Island while also spending time together as a family.
Before We Left…
The week before we left for the family camps was busy and chaotic. Sunshine was away at an annual Catholic girls' camp. I was surprised by how quiet the house was without her. Having only four kids around seemed so easy after having five kids for the past 8 months!
I also had a lot of work to do on my blog. Going away for a week usually means twice as much work for me as my blog doesn't go on holiday. I tend to schedule all my blog posts and social media posts for the time we're gone. If you were watching me online, you may not even notice that I was away!
I had some Bloggersfete tasks to finish up (like drawing and notifying winners!) before we left, and deadlines to meet for some sponsored posts. I've had the chance to work with some great brands lately (I can't rave enough about my Fractures!) and I wanted to make sure I did their posts justice before I took off.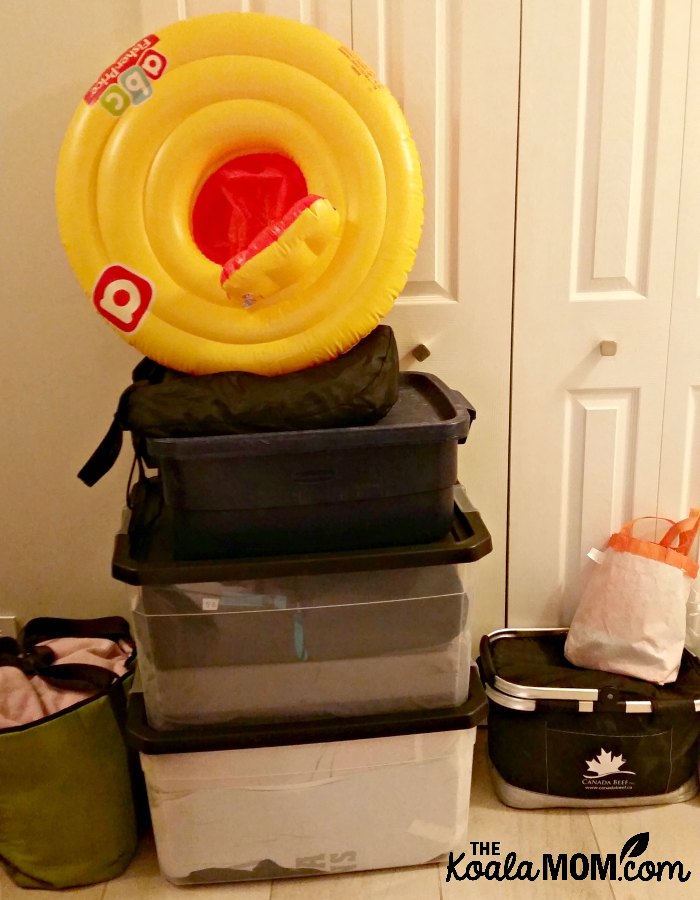 Packing for Family Camps
Finally, we were packing for our week away. Over the summer, with all our camping trips, I've worked on developing a system that makes getting away easier. Most of our camping gear fits in various bins. I have a kitchen bin, two bins for the sleeping bags and mattresses, and a big tent bag.
I always keep our swim bag packed as well. The older three girls can pack their own bags (with me asking multiple times, "Did you pack pajamas? and a hoodie? and socks and underwear?") so I just pack my own bag and Pearl's and Joey's.
Vancouver Island, Here We Come!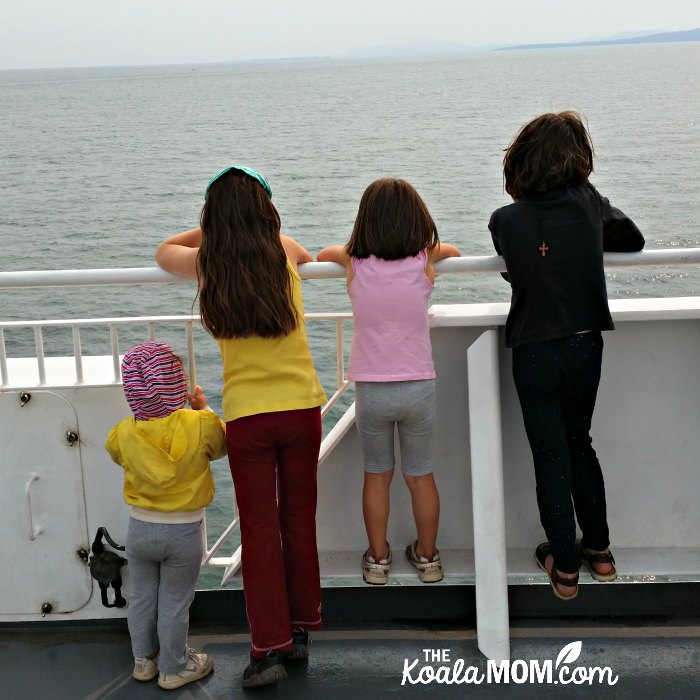 The family camps were a week of chance encounters and renewed relationships. We ran into friends of ours from homeschool camp while waiting for the ferry to go over, other friends from the Island while camping at Goldstream, and new friends from family camp on the ferry home again.
We visited with Jade's godparents and other friends of ours, dropped into a first birthday party, and Joey and I hiked Mt. Finlayson with my cousins.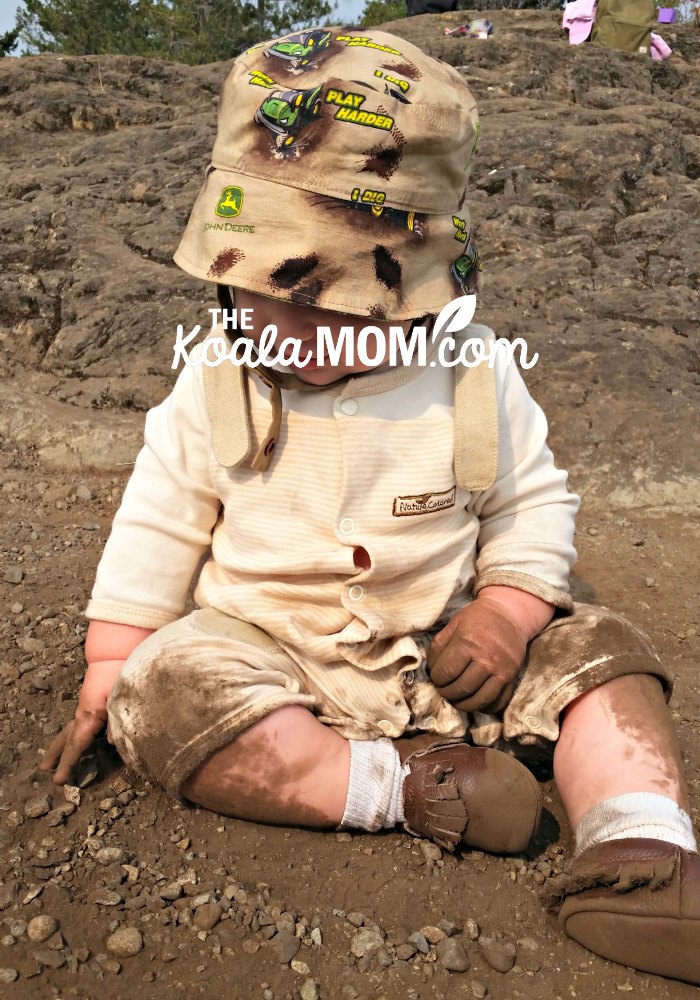 Camping at Goldstream Provincial Park
We spent the night before homeschool camp at Goldstream Provincial Park. When we lived there, it was only half an hour away from Victoria so we only daytripped out to see the salmon run and do short hikes.
Since we were going back to visit, I decided Goldstream would be a great campground to stay at. When we arrived, we were super impressed. The campground was huge, tucked within the giant trees of the park, with paved roads and lots of space between sites.
This was the first campground I've camped at in years that has had a real, actual tent pad. Not just a big flat area where you can park either an RV or a tent, but a real tent pad, with sand and a wood frame and even hooks on the edge of the frame for tying tent lines. It was super easy to peg down our tent, super soft to sleep on, and the girls had a blast playing in the sand (bonus!). I'd definitely go back!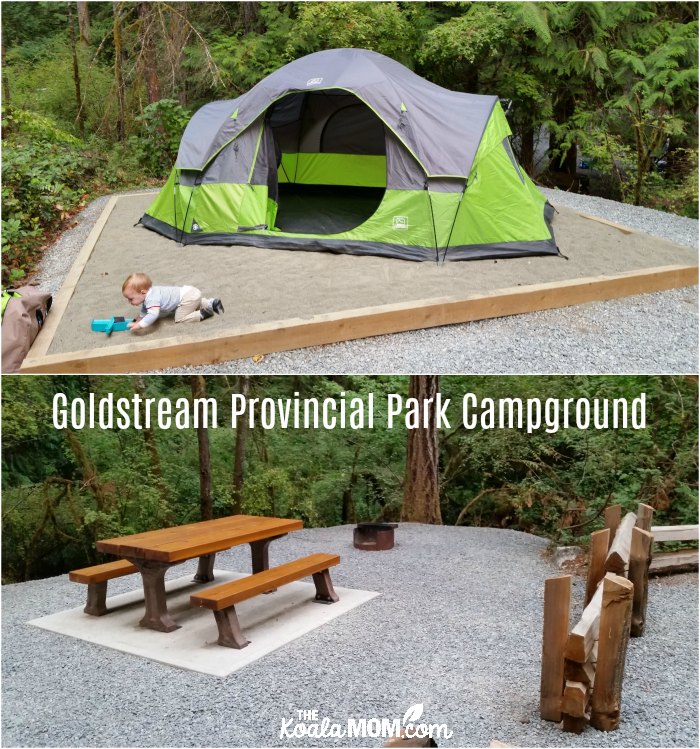 All Saints Homeschool Camp
Sunday afternoon found us pitching our tent at homeschool camp and greeting old friends. This was our fourth year going to this family camp for the full week, and a full week it is. There's a lodge for daily Mass, epic games, and other gatherings. There's a dining hall and kitchen for meals (no cooking for a week!).
Mrs. C brings a stack of kids books to read to the younger ones, and a bigger stack of board games to play with the older kids. Mr. D organizes activities like Capture the Flag and hikes to local landmarks of great lore (like the "Cougar Caves"). In between, we chase kids and talk and talk and talk.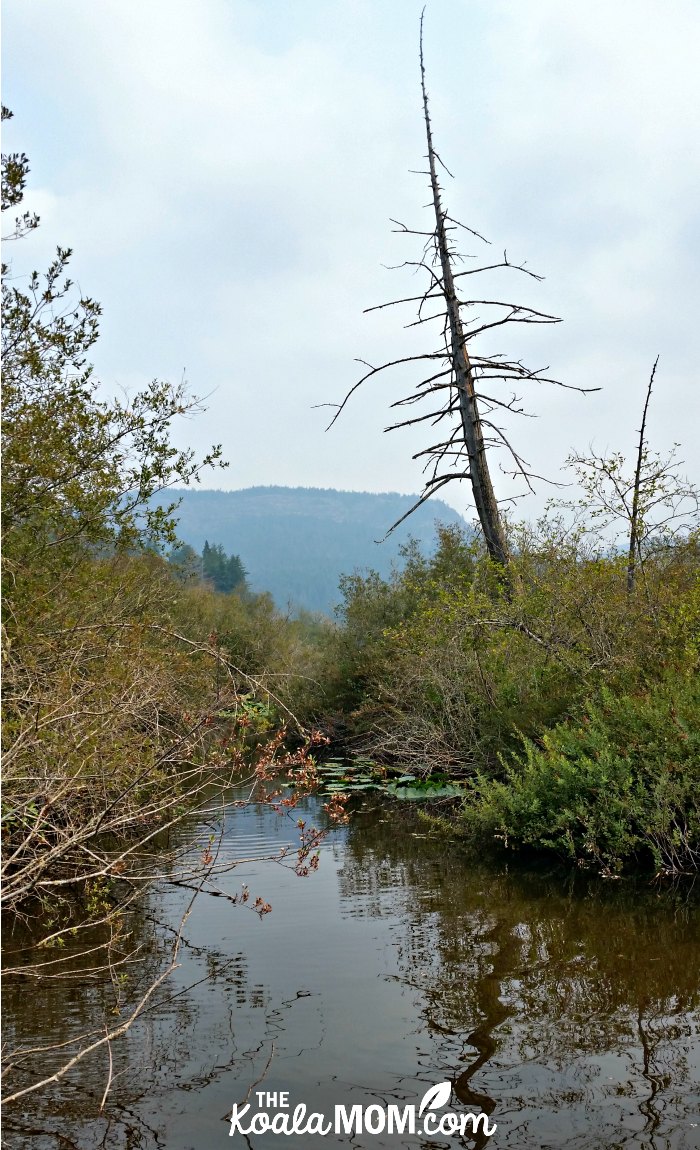 The last night of homeschool family camp is always Awards Night. It's a time to reminisce about the shenanigans of camp and poke fun at each other. Joey and another baby his age were given the Camp Hoover award for their efforts to keep the dining hall clean.
Lily received the Young Reader's Award for reciting Sandra Boynton's Hippos Go Berserk during the Talent Show the previous night. (She's read it often enough to Pearl that she has memorized it.)
I received the Energizer Bunny Award for my fast pace through camp, as well as carrying both Joey and Pearl at various times around camp or on the hikes.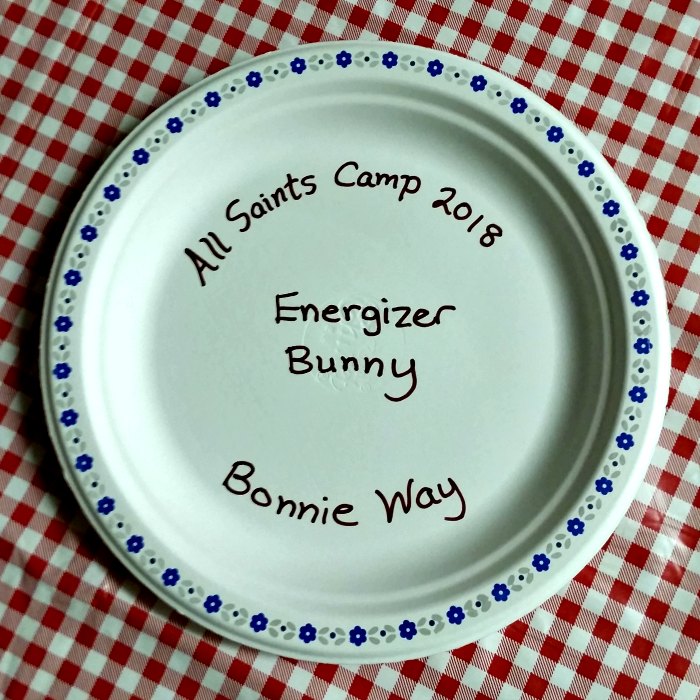 The award made me laugh. Most days, I don't feel like an energizer bunny (though I joke that certain of my kids do). My husband teases me that he's responsible for my coffee addiction, and I tell him nope—it's the kids. I'm running on caffeine most days, and feel the pull of various supplements and diets that claim to give the user more energy.
My personality, though, is to move quick and get things done. During university, one of my friends was tall like me and shared my fast pace, so we used to speed walk around campus together. The chaplain called us "the twins."
Visiting Victoria
On Friday, we packed up camp and drove downtown to get lunch and visit our favourite bookstore. I spent our week on the Island explaining to friends that we lived in Victoria for four years and have been on the mainland for three and a half years now.
It was strange in many ways to drive back through our old stomping grounds and see the changes. There's new roads and new houses and new shopping centres. It's familiar and yet not.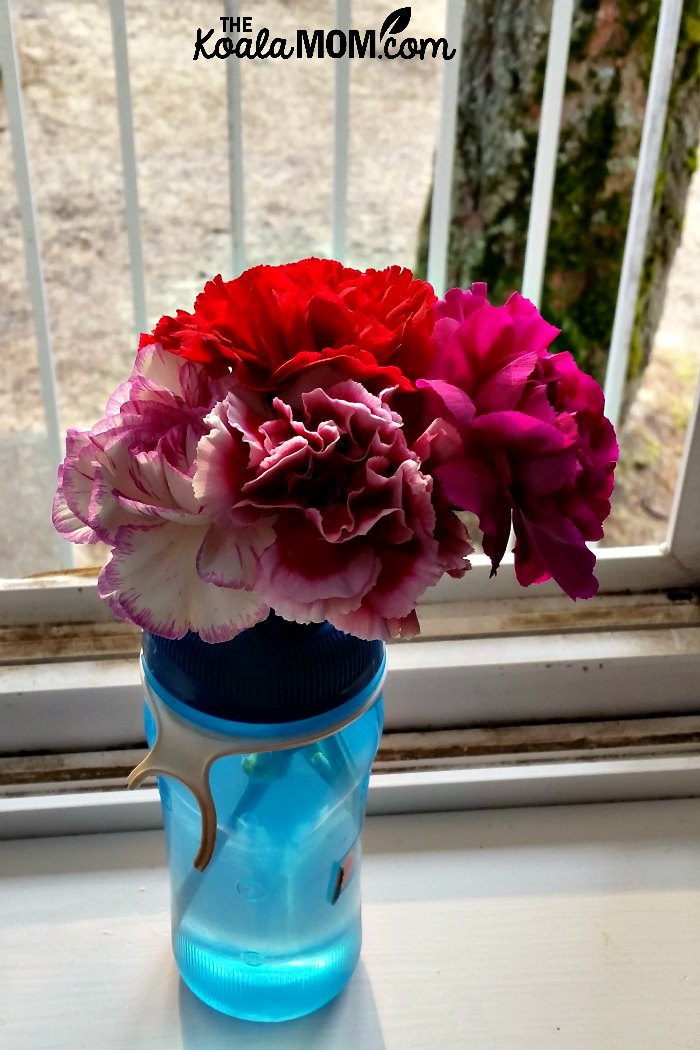 Catholic Family Camp
From there, we went to Catholic family camp. Why would a Vancouver family attend the Victoria diocesan camp? Well, there's nothing like that around Vancouver. One of the speakers, addressing the women about their spiritual lives, talked about "big group, small group, and one-on-one." Annual events like retreats and conferences that feed us and refresh us are important.
It's easy to question the cost (and even the effort) of big group events like this. Once we get there, though, I always appreciate it. My takeaway from this weekend was that I really need to work on my "one-on-one" with Jesus.
As a busy mom, I often neglect my prayer and journal time. As we jump into a new school year, I want to work on a few new routines to foster my own spiritual relationship but also the spiritual formation of my kids.
Did you attend any family camps this summer?