One of my favourite ways to help my children grow spiritually is through stories. I remember reading saint stories as a child with my best friend, long before my conversion to the Catholic Church. Stories capture our imaginations and are easy to remember, helping us to grow spiritually in ways we may not realize at first. If you also want to help your child grow spiritually, here are some great Catholic picture books for them.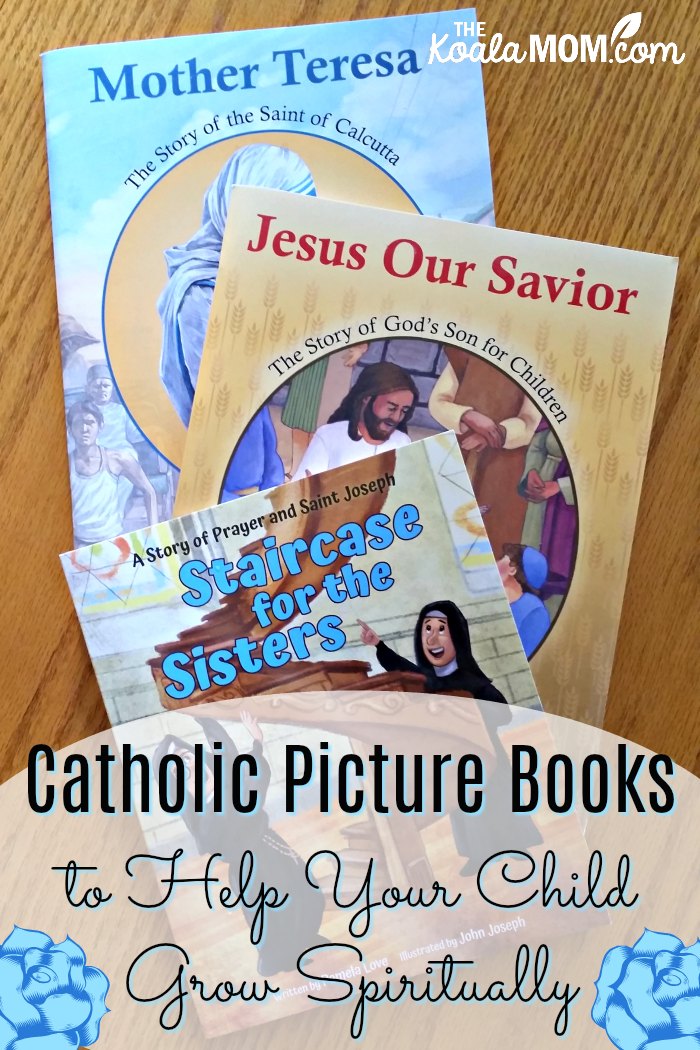 I received these Catholic picture books for review courtesy of Pauline Books & Media; all opinions expressed are my own.
Jesus Our Savior: The Story of God's Son for Children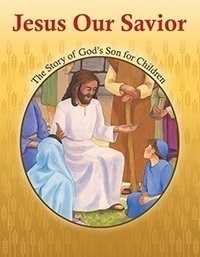 This beautiful storybook is a kid-friendly retelling of the Gospels. With short chapters and beautiful pictures, Jesus Our Savior is perfect for a read-aloud to young children or a young reader to read on her own. This book traces Jesus' life from the Annunciation to His Ascension, with stories about His teachings, miracles, and life events.
Jesus Our Savior includes a conclusion which expands on what kids have learned. Why do we read the Gospel stories? Because "knowing about the life, death, resurrection and ascension of Jesus can help us grow close to him." Children are also encouraged to pray and to receive the sacraments, and to love others as Jesus calls us to love.
This Gospel retelling showcases Mary's role throughout Jesus' entire life. So many Bible stories are written from a Protestant perspective, relegating Mary's role to Jesus' early life. Jesus Our Savior mentions that Jesus saw her while carrying His cross and that she was with Him as He died. After His resurrection, "His Apostles and friends were so happy. They knew what Mary, his mother, had known all along: Jesus was God's Son." Her role as Mother of God is referenced in the title of the first chapter. And she's included in the story of Pentecost as well.
The story of Christ is essential to the faith formation of children in grades 3 through 5. At this precious time in their lives, having a book that speaks to them about who Jesus was, and how he lived his life, can cultivate a richer Catholic identity.
Staircase for the Sisters: A Story of Prayer and Saint Joseph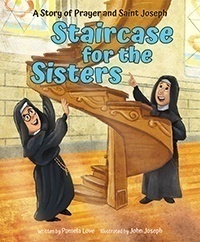 This historical story tells about a miracle that happened in a Catholic church in New Mexico. In 1878, a new church had just been built beside a school. However, the builder left out the staircase to the choir loft. The church had no money to pay for a staircase, so the sisters began a novena to St. Joseph. When the novena ended, a carpenter showed up and offered to build the staircase.
Staircase for the Sisters teaches children about the importance of prayer. The Sisters of Loretto are faced with an impossible challenge and their prayer is answered with a beautiful miracle.
The book also introduces the concept of a novena—praying for nine days—to children. At the back of the book, an explanation of a novena is included, along with a children's novena to St. Joseph.
Staircase for the Sisters includes a historical note about the staircase today and its spiritual significance. Unfortunately, the church is now a museum, but the staircase still stands. Staircase for the Sisters provides an example of devotion to St. Joseph and tells children a fun story about religious sisters.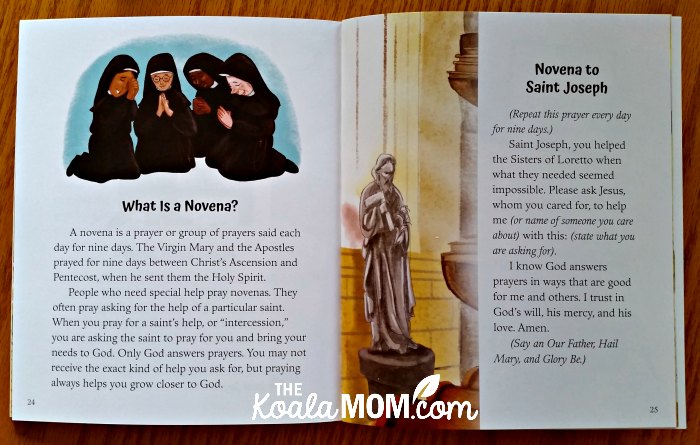 Mother Teresa: The Story of the Saint of Calcutta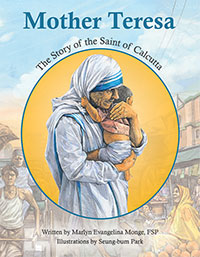 Mother Teresa of Calcutta is one of the most popular saints of the Catholic Church. Whether your child already loves her or has never heard of her, he or she will enjoy Mother Teresa: The Story of the Saint of Calcutta. We have an audiobook about St. Theresa, but I learned more about her from this beautiful picture book.
Mother Teresa begins when young Teresa (then called Agnes) is five years old. Little Agnes felt a deep love for God and an early calling to a religious life. Her father died when she was young, however, making life difficult for her family. Ages also suffered poor health during her childhood. Finally, her mother gave permission for her to join the Sisters of Loreto.
Beautiful illustrations accompany the gripping story of this amazing saint. While Mother Theresa is about the size of a picture book, it reads more like a short chapter book. Mother Teresa is intended for children ages 8 to 10 or grades 2-4.
The back of the book also includes a prayer to Mother Teresa for children. Her story and example of faith will inspire young children with a love of God and of others. We may not be called to serve in the slums like Mother Teresa, but we can encourage our children to see the needs of those around them (even their siblings!) and help there.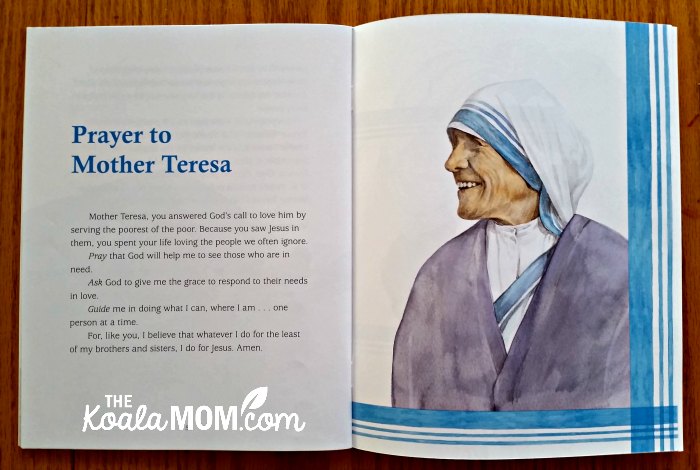 What Catholic picture books do your children enjoy reading?