Seattle, Washington is one of our favourite weekend getaways. It's an easy drive across the border from Vancouver or a fun trip via ferry or seaplane from Victoria. Seattle is also a kid-friendly city, offering plenty of attractions for the whole family.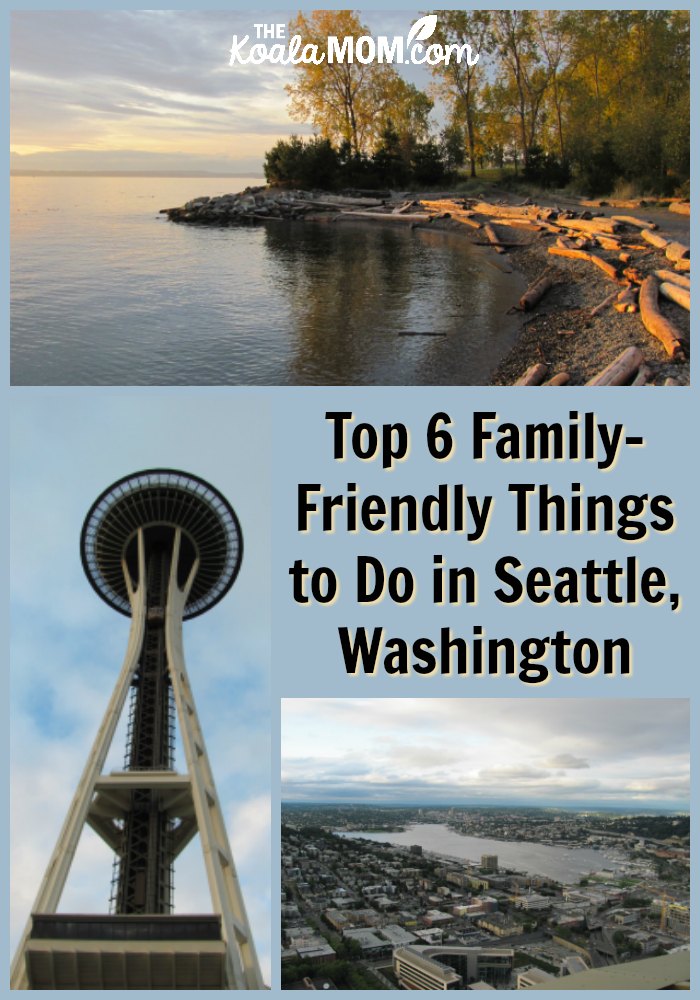 This post is brought to you by InterContinental Hotels Group, but all opinions expressed remain my own.
Choose Your Hotel
Book your hotel first when planning your trip. Depending on seasonal holidays and local events, hotels can sometimes fill up. Browse IHG hotels in Seattle to find which ones have availability for your desired travel dates and location.
We stayed at the Seattle Holiday Inn during one trip. It was conveniently located for all the places we wanted to explore, so we didn't need our vehicle, which we'd driven over via passenger ferry. The hotel restaurant also had a deal that allowed kids to eat free, which was handy for our little ones.
Start With a Tour
A tour is a great way to get to know the city you're visiting and orient yourself in a new location. Tour guides are usually locals who tell you interesting facts about the places you're visiting. You may even discover a few venues to visit that weren't on your original list.
Seattle by Foot offers private family tours that cover about five stops in two hours. You can also do a harbour cruise, go underground, or check out other tour companies for ideas that will interest your family.
See a Play
The Seattle Children's Theatre offers a variety of family-friendly entertainment. If your kids have never seen a live show, this is a great way to introduce them to the wonders of the stage. Drop by the website to see what's playing during your visit. The 2017-2018 season includes "The Lamp Is the Moon," a STEM-rich play about an imaginative, scientific girl, and "Naked Mole Rat Gets Dressed," a rock-and-roll adaptation of a Mo Willems book.
Visit a Museum
The Seattle Children's Museum offers enough activities to keep your family busy for the day. Kids can build a fort at Fort Adventure, travel around the world in the Global Village, or get creative in the Imagination Studio. Toddlers will enjoy the touchable, movable, and testable adventures in Discovery Bay. Check the daily calendar before your visit to see what's happening.
Learn about Computers
Today's kids take computers for granted and probably use more apps on their parents' devices than their parents do. Visit the Living Computers Museum in Seattle to help your kids learn more about computers and how they work. Events and exhibits change regularly, so check the calendar to see what's on before your visit.
Take a Hike
After spending a few days in museums, it can be refreshing to get outside and explore. Seattle, Washington offers plenty of family-friendly hikes, even if you have a stroller with you. Pack a picnic to make the most of your day, and don't forget to dress for the weather.
Have you vacationed in Seattle, Washington? What family-friendly activities would you recommend?