While pregnancy can have its morning sickness and discomfort, it's also a time of great excitement. What better way to share that excitement than with some cute pregnancy tees? Zoey's Attic Personalized Gifts has a huge selection of maternity tops and I had fun choosing three. We're two months away from meeting our newest little joey, but that's lots of time to rock my fun pregnancy tops!
I received these three shirts courtesy of Zoey's Attic Personalized Gifts; all opinions expressed are my own.
Preggers!
I could have used this T-shirt early in my pregnancy… when I was just barely showing and friends weren't quite sure if I was pregnant or still just carrying extra baby weight from the last babies. (Okay, yes, I still had a pretty good bump after Pearl, so it was a valid question!)
No woman wants to be asked if she's pregnant when she's not, so this maternity T-shirt would have saved my friends much speculation and whispering.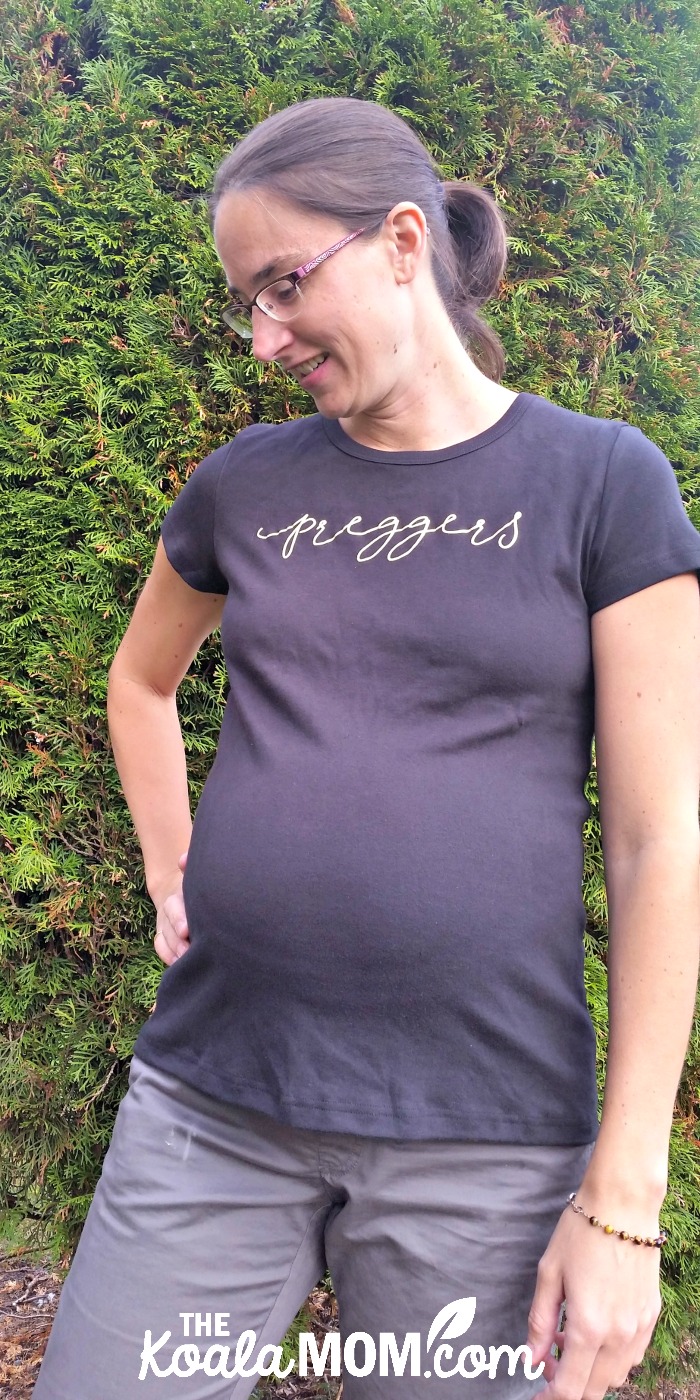 This maternity T-shirt features elegant gold or silver lettering on a black or white tee. If you've got a special gathering come up, this could be a great way to announce your pregnancy! Just show up and let the T-shirt do the talking.
Growing My Tribe
A few weeks ago, we taught Sunshine (now almost ten) how to play Settlers of Cataan, one of my husband's favourite board games. I played a few times with him when we were dating, but it's not the best game to pull out when you've got little people in the house. We've waited a long time to be able to start playing games like Settlers as a family. As we put the game away, my husband joked, "Just make your own board game partners!"
So this pregnancy tee made me smile. Yes, I'm growing my tribe… a tribe of strong-willed, creative, independent girls. (Oh wait, the next one could be a boy…!)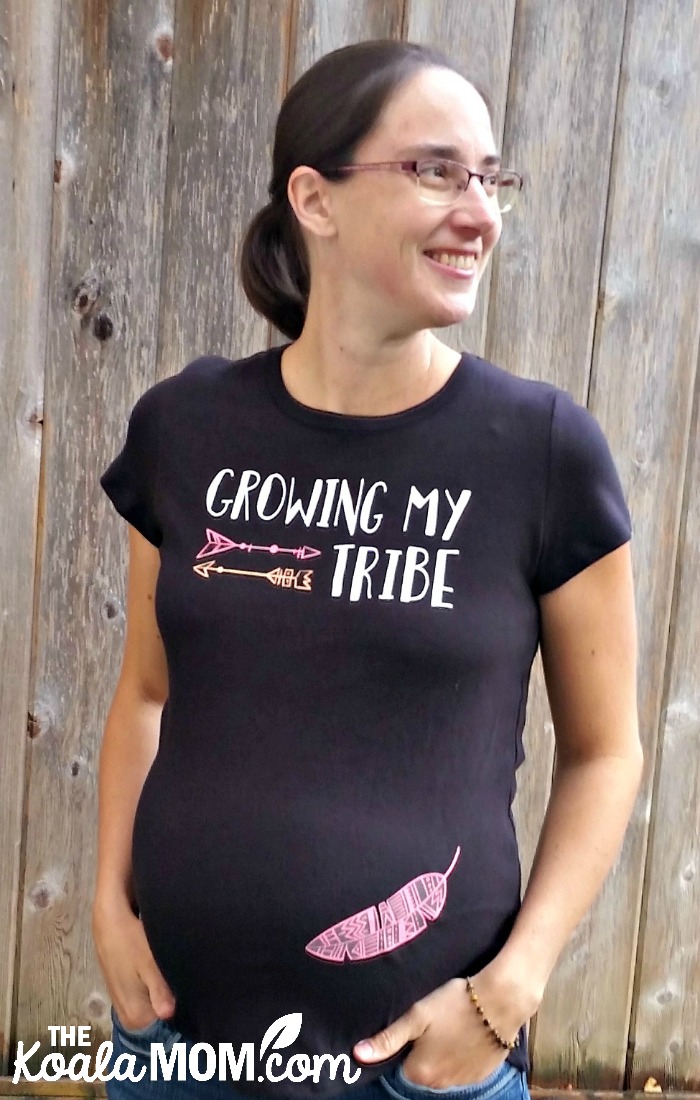 This cute pregnancy T-shirt is available in either white lettering on a black shirt or black lettering on a white shirt. I like the little feather detail on the tummy. And if you like this T-shirt, you can order the "Raising My Tribe" shirt for after baby's arrival.
I Make Adorable Babies
I figure that after four babies, I do have some bragging rights. When people compliment us on our cute our girls are, my husband jokes, "Yes, but we're biased."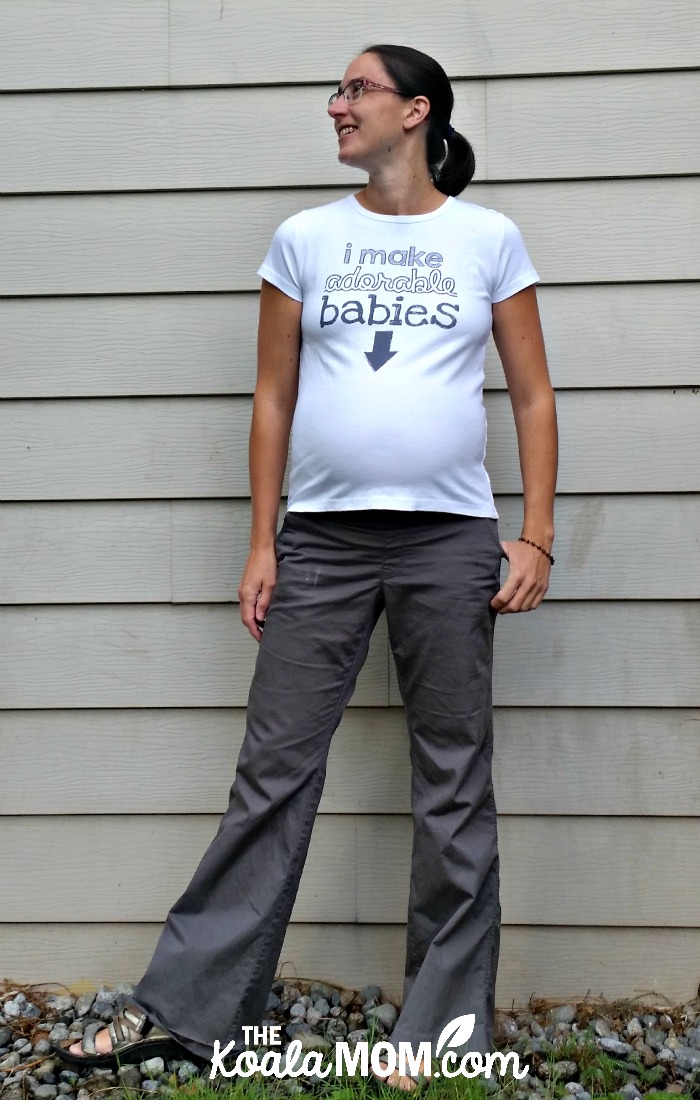 This fun tee is one of Zoey's Attic's best sellers. I opted for the mixed fonts, but you can also get it in block lettering. It's available as a maternity or non-maternity shirt (pregnancy isn't the only time you get to brag about your kids!). And you can order a matching T-shirt for Dad, with a onesie for baby that says "Adorable Baby."
More Pregnancy Tees at Zoey's Attic
Zoey's Attic has a huge selection of maternity tops. It was hard to pick just a few! There are great pregnancy tees to celebrate your bump in the seasons coming up, from Thanksgiving to Easter. There are lots of fun ways to announce your pregnancy on a T-shirt, or share whether you're having a boy or a girl. You can also share your hobbies, from sports to blogging and more!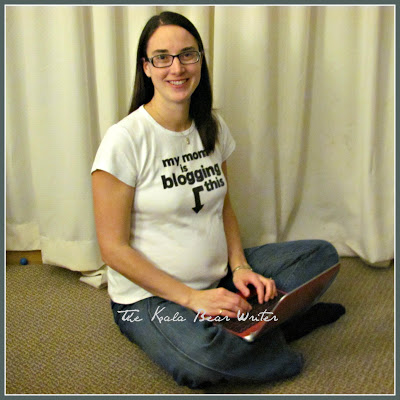 All pregnancy tees from Zoey's Attic are high-quality, super soft cotton. They run true to your pre-pregnancy size (I even double-checked my measurements before ordering!) and aren't super-fitted, but aren't super blousy either. I've got ten weeks left to this pregnancy and the tops are a bit tight, but will probably still last me until baby arrives. If you like baggier T-shirts or tend to "pop" more, then you may want to order up a size or two. Most of the tees are also available as either long-sleeve or short-sleeve.
More about Zoey's Attic Personalized Gifts
Zoey's Attic was founded in 2006 after creator and owner Erin Delanty has her first baby. She went looking for cute newborn baby tees online, and heard friends complaining about how hard it was to find big sister / big brother apparel. Erin decided to put her graphic design skills to work and created her own shop.
Erin says, "My initial idea was to create a web-based shop where new parents and parents-to-be could involve all members of the family in exciting "baby news" by offering a variety of pregnancy or baby announcements and hard-to-find big brother/sister tees." Her ideas were hugely popular and Zoey's Attic now has a huge selection of products for the whole family.
To find some cute pregnancy tees for yourself, drop by the Zoey's Attic website. You can also find them on Facebook, Pinterest, Twitter and Instagram.