Back when I was looking for shirts for the girls to announce our third baby, I came across Zoey's Attic Personalized Gifts.  There were some super cute things for children—but then I saw the maternity section.
This is a company with a good sense of humour; I found myself laughing over most of the T-shirts there and wanting to order at least half of them.  You can find shirts announcing your due date, seasonal shirts, and shirts with cute sayings on them, like the one I picked…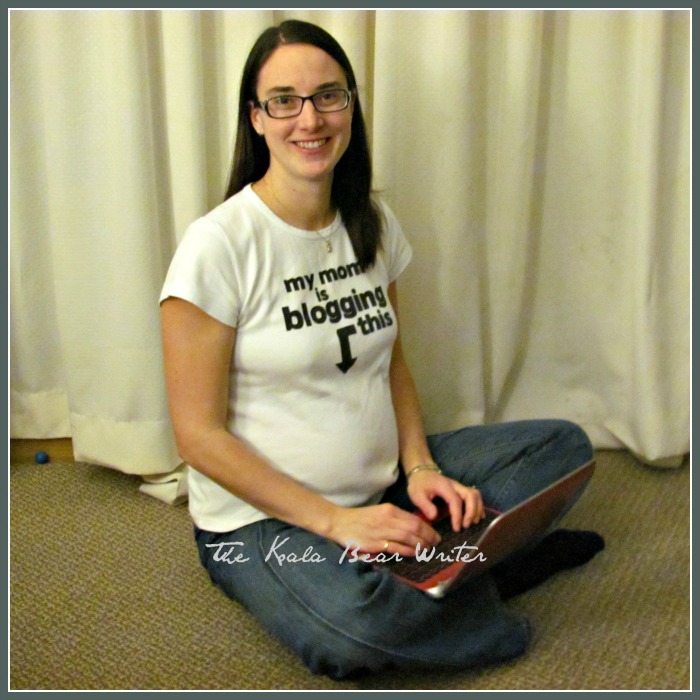 Zoey's Attic in the brainchild of Erin Delanty, a mom of two and a graphic designer and website developer.  Like me, she was looking for unique T-shirts for big sisters and big brothers.  When she couldn't find what she wanted, she created it herself.  (Like her, I was amazed that I had to go online to find products like this; I hit nearly every baby store here in Victoria, looking for T-shirts for older siblings to announce a new baby, and NONE of the stores around here had shirts like this.)
Zoey's Attic is named for Erin's daughter's favourite stuffed zebra, Zoey (too cute).  They offer a wide range of products from personalized children's wear and maternity shirts to leg warmers, socks, and hats as well as pillows and pillowcases.
My Zoey's Attic T-shirt arrived packaged as prettily as a present.  The T-shirt is nice heavy cotton (even my hubby was impressed).  And it's gotten a few laughs from friends of mine who know I'm a blogger.
I should order the T-shirt that says "It's a boy… or a girl" because we get so many questions about, "Do you know what you're having?" and then I could just point to my shirt instead of answering.  🙂
You can follow Zoey's Attic on Facebook and Twitter for updates on sales or new products.  Check out their Pinterest boards or their blog too!
This T-shirt was provided for review courtesy of Zoey's Attic.  All opinions expressed are my own.