I knew in high school that I wanted to pursue a writing career — I just wasn't sure exactly what that would look like. In the years since then, I've worked as an editor and also done freelance and web-content writing. If you are considering a career in writing, here are a few options and ideas to consider before you get started.
Initially, a writing career was left for just a handful of people in the society. However, all that changed when the Internet came along. It provided an avenue for others to learn more about writing and ultimately get writing gigs. According to a recent survey done, the number of writers including freelancers has grown to 55 million people contributing approximately $1 trillion dollars to the economy.
There are numerous sites online that allow writers to offer their services. Therefore, if you're planning to turn professional, you'll be required to have an online presence—it's the only sure way to secure an audience.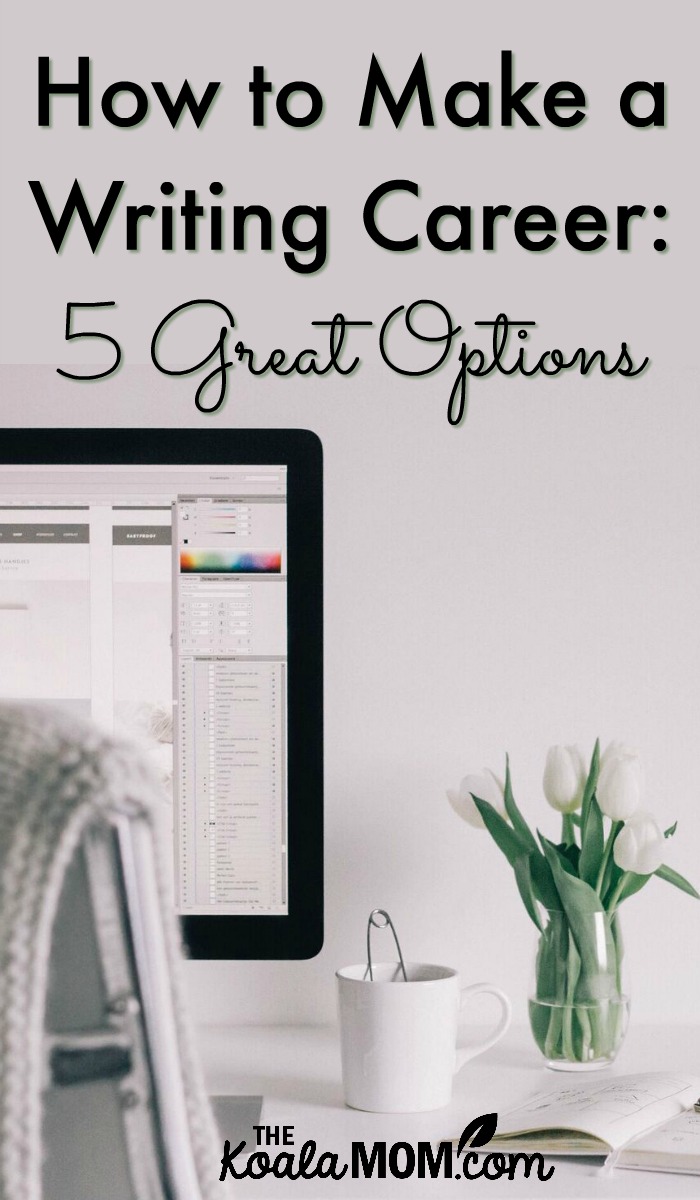 Strategies to Launch a Successful Writing Career
A writing career appears easy, and it may seem that one can secure a big paycheck. Well, this might have some truth, but only a small percentage of writers have managed to do so. On average, writers and authors in the U.S received an annual wage of $37,040 as of May 2016. It's not a walk in the park  and there are specific issues that a writer must tackle before finding success.
Here is a list of 5 steps a writer can take before selecting a specific writing career and eventually becoming successful:
Have an online presence, for example, through a blog or website.
Have excellent samples ready for your potential clients.
Pitch! Pitch! Pitch whenever you can. Email and LinkedIn are great platforms.
Sign up for writing job boards. Sites such as Upwork, ProBlogger, Fiverr, and Freelancer, among others will be good options especially when you're having a dry spell.
Having good recommendations is ideal for any career—ask happy clients for them.
Having this strategy at hand, you can then proceed to select a writing niche. Identify your area of interest, such as offering resume or essay writing services or blogging. The list is endless, but pick an area that you have expertise on.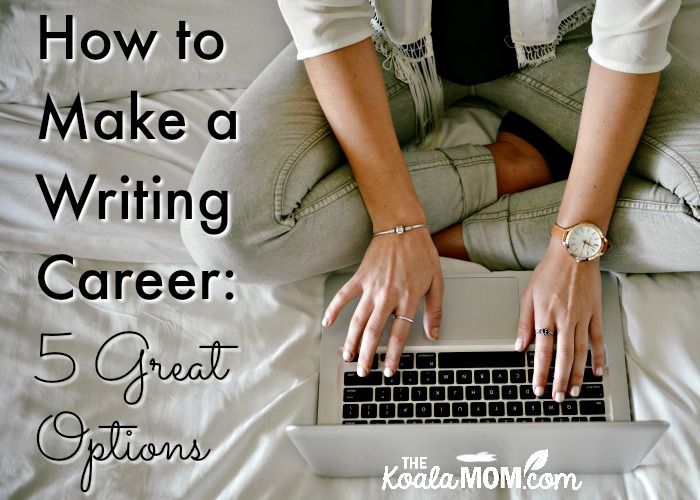 6 great writing careers:
1. Writing Tutor
Are you good at writing, understand the basics well and are capable of transferring that knowledge to others? Becoming a tutor will be an excellent option. There are numerous online platforms where you can offer services such as lessons on how to write a good essay or resume among other types of writing.
You can also offer services to students within your locality if there are learning institutions around. Try advertising your services at local colleges or in homeschool groups.
2. Business Plan Writing
Business plan writing is a bit technical for most people. If you have a knack for business and can write up a good plan, then this would be the perfect fit. It has a lot of similarities to grant writing as its focus is on impressing an investor. You'll therefore write it up with a small audience in mind.
3. Resume Writing or Editing
Securing employment has grown so competitive and you'll need to be well prepared if you are to succeed. Resume writing, just like business plan writing, is meant for a small audience. It's all about impressing the potential employer with your skills and achievements. It's a specialized type of writing, so very few people have the skill and get well paid for their services.
Another option is offering affordable resume editing services—your client writes their own resume and you help them tweak and polish it. It's often helpful to have a second pair of eyes on a document, whether to catch typos or to help clarify a description.
4. Web-content Writing
Content writers are in high demand online. They have the highest number of writing opportunities on numerous social media, blogging, B2B and content writing platforms. Businesses may hire freelance writers to write content for their blog. Travel sites also look for writers. Search writing job boards for writing opportunities within your area of expertise or interest.
5. Editorial Assistant
Do you possess writing and grammar skills with a good handle on editing skills too? You can opt to take up a career as an editorial assistant. Additional must-have skills are a great eye for detail and time management. You'll find yourself constantly working under short, strict deadlines. A plus would be if you are into publishing. You can put your skills into writing and proofreading, researching and conducting interviews among others.
6. Ghostwriter
A ghostwriter is a writer who writes on an assigned topic under someone else's name, with their consent. They often write books completely from scratch but sometimes their work involves rewriting or polishing an existing work. Most books by famous personalities are actually written by ghostwriters. Ghostwriters are hired to write many types of documents, from autobiographies for famous personalities to e-books for internet marketing gurus, and even letters for politicians. They also write fiction.
Conclusion
A writing career offers you an unlimited number of options to choose from, and in an area you have the expertise. It also allows you to do something that you are passionate about. The six career opportunities highlighted are among a long list of many others that can give you satisfaction while at the same time providing an income. Freelancing, writing included, has a lot of potential and it's expected to constitute 45% of the Canadian workforce by 2020.
Share the option you took and how it has worked for you. Also, let us know what other great options are available out there.
Kevin is a professional educator and a private tutor with over 8 years of experience. He is also a content writer for various blogs about higher education, entertainment, social media & blogging. During his off time, Kevin enjoys traveling and cooking. Feel free to connect with him on Twitter, LinkedIn and Google+.