As my grandparents have grown older, one of my main concerns for them has been the flu. For me or my daughters, the flu is just a three to five-day inconvenience. For seniors, the flu could mean hospitalization, loss of independence, and worse. Age causes our immune systems to weaken, so people over age 65 are most susceptible to the flu—and need more help to prevent the flu.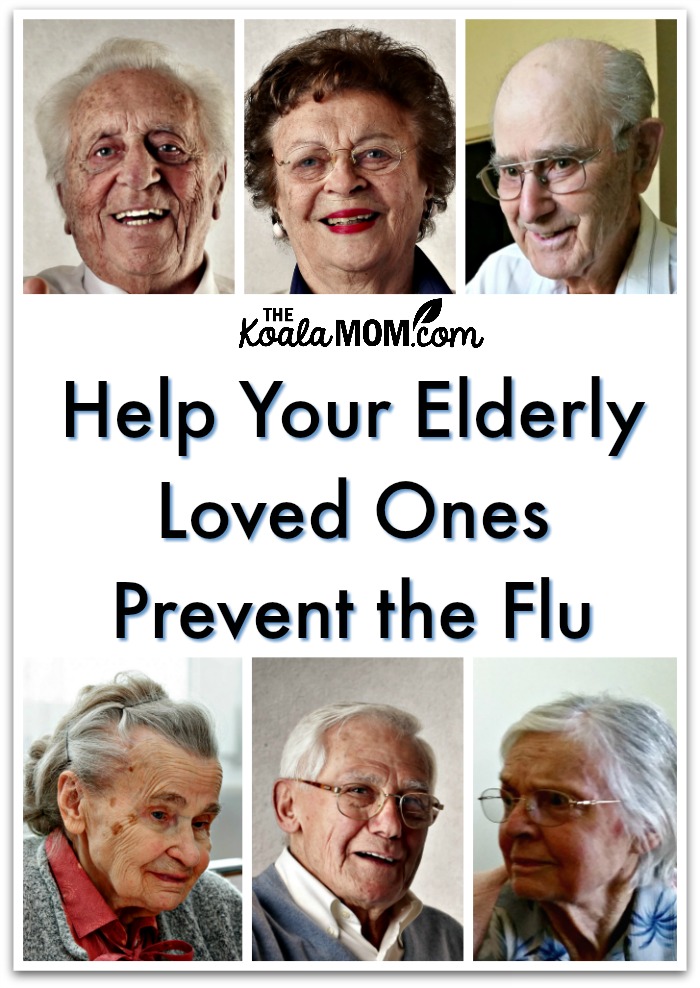 My great-uncle was just months short of his 100th birthday when he entered the hospital with the flu. I visited him a few weeks later, but he didn't recognize me. He never left the hospital. His 100th birthday gathering turned into a memorial rather than a party.
In the 2014-2015 flu season in Canada, seniors made up 70% of all hospitalizations and 90% of all deaths. Many seniors also face chronic conditions, such as heart disease or diabetes, which can be worsened or triggered by the flu. My great-uncle was healthy and living on his own until he caught the flu. On the other hand, my grandma is frail and lives with dementia. I worry about the effects of a flu epidemic in her care home.
How to Help Your Elderly Loved Ones Prevent the Flu
You can help your elderly loved ones prevent the flu by:
washing your hands frequently before and during visits
not visiting when you are sick or feeling under the weather
Prevention is one of our best weapons against the flu. When I feel myself coming down with a cold or the flu, or notice one of my girls showing symptoms, I break out my natural remedies to boost our immune systems. Chicken noodle soup will appear on the menu and I'll start drinking ginger tea. For seniors, however, these remedies may not be enough.
It's extremely important that seniors are vaccinated against the flu. However, the regular flu vaccine is approximately 50% less effective in people over 65 than in younger, healthy adults. In 2015, a higher dose vaccine was approved for use in Canada. It is now available to seniors, and has been shown to be more effective for them. However, most provinces and territories still give seniors the regular dose vaccine.
Seniors and their families can talk to their doctors about getting the higher dose vaccine for better flu prevention. Our elderly loved ones served us all their lives and now deserve the best care we can offer them.
While my grandma is in a care home, my grandpa currently lives on his own. He visits Grandma regularly and still helps with her laundry, as well as doing his own grocery shopping. Getting the flu could mean an end to this independence; preventing the flu helps ensure that he's around not only for my grandma, but for me and my children as well. I know that I'm blessed to still have my grandparents around, and I'm grateful for their good health thus far.
As winter approaches, talk to your parents or grandparents about flu prevention. Help them take care of themselves and, if necessary, talk to their doctor or care providers about the right vaccine for the flu, or visit CARP.ca/flu to learn more about the higher-dose flu shot.
Do your parents or grandparents get the flu vaccine? Have you talked to them about how to prevent the flu?
I received compensation for this post; all opinions expressed remain my own.