"Mom, can I do Smartick?" is a request I hear several times a day. Since my girls usually complain about doing math, I'm excited that they're finally excited about doing it. I have to agree with them that Smartick does make math fun. With lessons, games, and even an online "allowance," Smartick teaches and reinforces math concepts in a way that kids want to learn.
What is Smartick?
Smartick is an online math learning program that uses the latest artificial intelligence to adapt to your child's learning style. Based on a daily 15-minute session, the child progresses at his or her own pace, building self-confidence, avoiding frustration, and developing a positive attitude to math.
When the child has finished the lesson, he or she gets to play one of many math-related games or buy things from the store with the "ticks" earned while doing the lesson.
The program is designed for children ages 4 to 14, which means that Jade can play too. At age 4, she wants to be doing everything her big sisters are doing… including school. (This past year, she's been the only one begging to do schoolwork and asking, "Can I do math now?") She enjoys having her turn on the computer with Smartick, just like Sunshine and Lily. And they enjoy playing "tutors" and "helping" her if she has troubles with the mouse or isn't sure what a question means.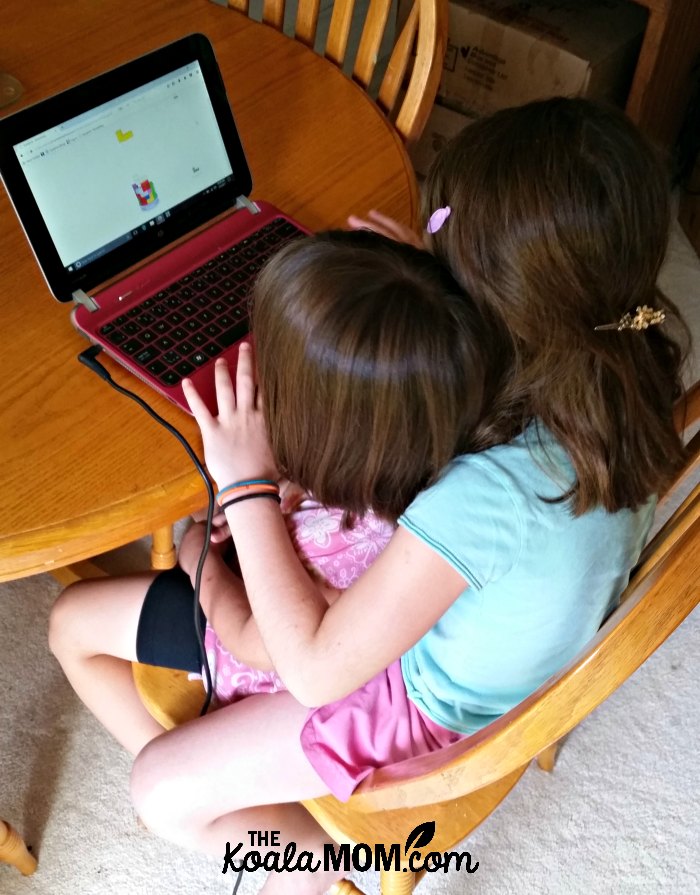 Using Smartick Daily
Each day, the girls start their Smartick session with a variety of math activities and problems. Lately, Sunshine (age 9) has been doing horizontal multiplication and division, while Jade has been doing sequences and patterns.
For completing their daily 15-minute session (and correcting any mistakes), they earn "ticks," or Smartick money. Once their session is done, they are free to go spend their ticks in the virtual store or to play any of the many games on the website.
All the games on Smartick are math-related. One of Jade's favourite games is Memory, which is a virtual version of the old matching game. Using the mouse, she flips over two cards and tries to find the two that match. The game thus tests her ability to notice and memorize details, while also giving her a time limit to find the math.
The older girls also like playing a rotating version of Tetris and a colour-matching target game. While they are having fun with the games, I can see how they are sneakily learning skills that will be handy in math and other subjects.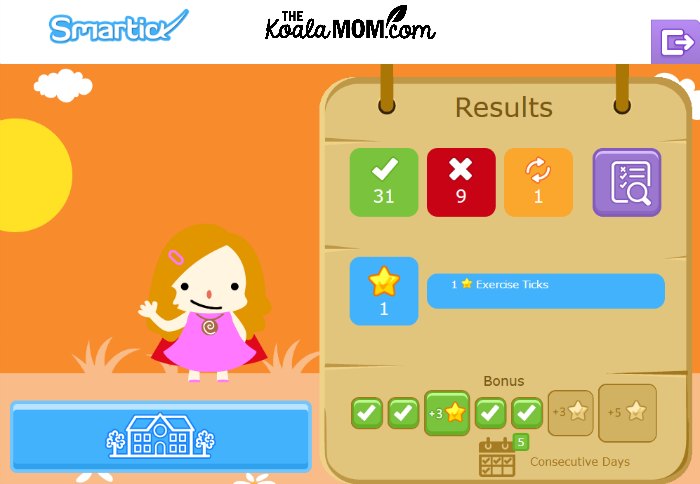 I also like the way that earning and spending "ticks" provides motivation for the girls to do their session each day. Each of them eagerly counts how many ticks she has and what she can buy with it. For example, Lily (age 7) is currently saving up ticks to buy a pet (around 40 ticks), while Sunshine tends to spend her ticks as fast as she earns them. Sunshine also encourages her sisters to go back and correct their wrong answers in every session, as they can earn an extra tick or two by doing that.
Each of the girls also has an avatar, which they are able to change as they want. They've picked their own hairstyles, clothing, etc. for their avatars. Items they buy in the virtual store go in their rooms. Jade has a stuffed dinosaur, a plant (which she can virtually water), and her name on the wall. Lily's room is pink (her favourite colour), as is her avatar's dress.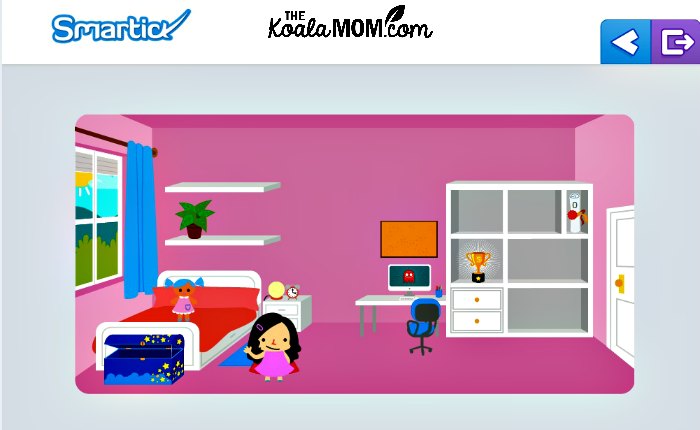 Reporting for Parents
Smartick sends me daily emails, letting me know what each girl worked on in her session and how she did (or if she missed a session). Lily's last report card let me know:
Session time: 5:11 PM – 5:27 PM

Exercises:

– Lily has been working on exercises related to the following content today:

Name, spelling, and order of numbers

– Performance: 97.1% (33 correct, 1 error).

– Response speed: Fast

– She has completed today's scheduled lesson with good speed and precision.

Problems:

– Performance: 90% (9 correct, 1 error).
I can also login as the tutor to see the girls' performance and progress, create incentives, and track their ticks. During the school year, I could share this with our homeschool teacher or email the girls' report cards to him. If you're working with a tutor, Smartick makes it easy to see your child's progress and where they need to work on their skills.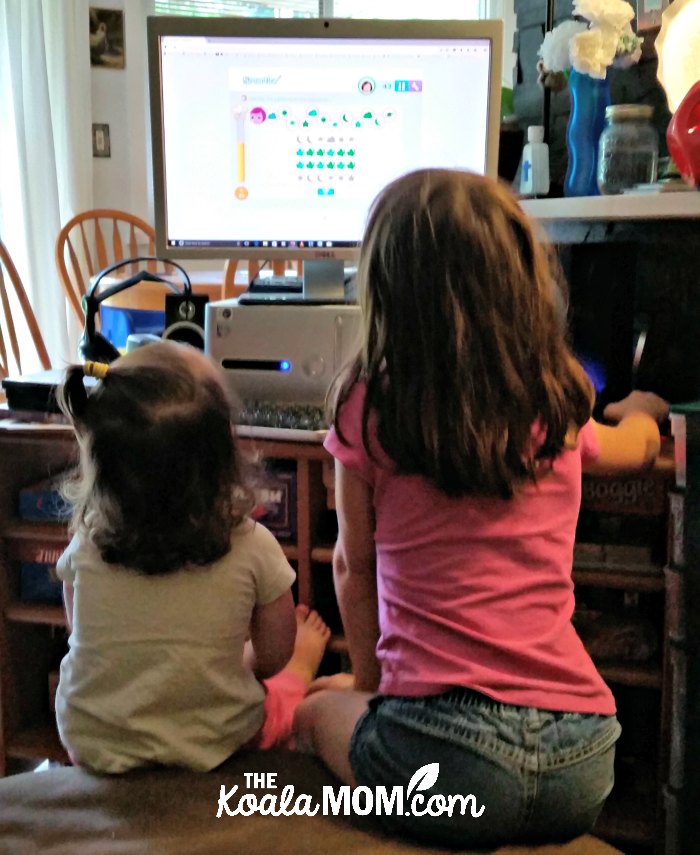 Summer Learning / Tutoring
Currently, we're using Smartick to keep up the girls' learning and math skills over the summer. Other families use Smartick as an alternative to Kumon and other after-school tutoring programs. Smartick was developed in the European Union and is just now coming to the States. It doesn't follow official American or Canadian curriculum, therefore, but prepares your child to advance faster in school.
While the girls didn't like math, they haven't had any struggles with math. I'm planning to keep using Smartick through the year to encourage their enjoyment of math skills and support what we're learning with our regular lessons.
If your child needs a little help or encouragement with math, check out Smartick. You can sign up for a free trial for your child and earn referral bonuses by sharing it with friends.
Check out my big list of online math programs to see which is best for your child!
I received complimentary Smartick registration for Sunshine, Lily and Jade for the purposes of this review; all opinions expressed are my own.