The days are getting longer, the trees are starting to bud, and Mother's Day is just around the corner! It's time to start thinking about what to get for your mom (or, if you are the mom, to start dropping hints about what you'd like to get!). I was recently invited to check out the Mother's Day gift ideas at Uncommon Goods and I was super impressed! It can be hard to think of just the right gift for Mom, but Uncommon Goods has something for every mom!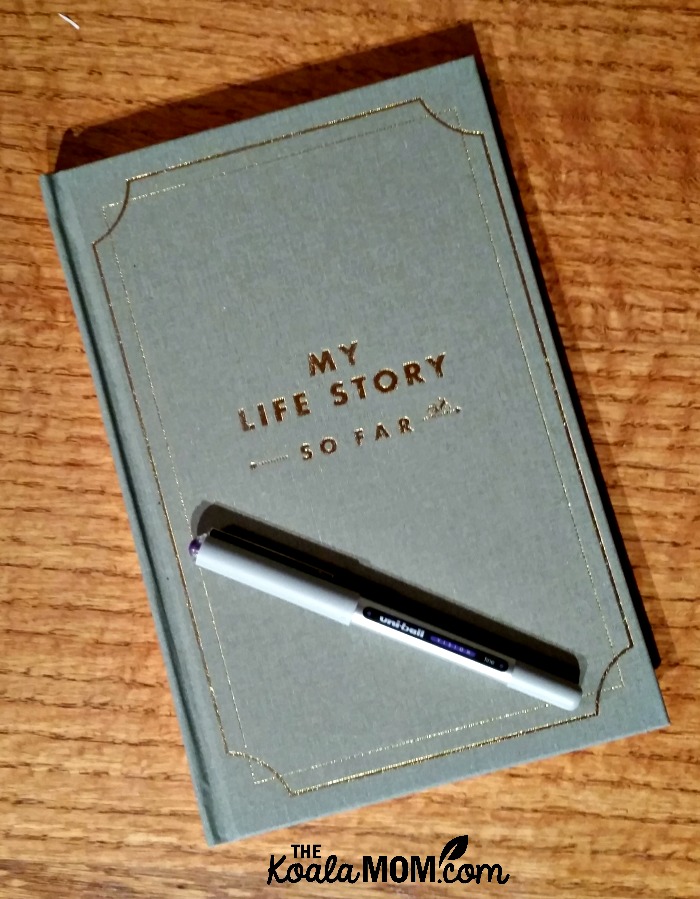 Uncommon Goods is a privately-owned retailer founded in 1999 and located in New York. They seek to to feature unique jewelry, designer décor, tabletop items, and handcrafted gifts created in harmony with the environment without harm to animals or people. Their mission is to support and provide a platform for artists and designers; half of what they sell is actually made by hand. Most jewelry products, home décor and table top items in store are created in the USA. About one-third of the entire collection uses recycled and/or upcycled materials. This makes their products not only unique, but also beautiful and long-lasting.
As a writer, I thought a journal called My Life Story So Far would make a great mother's day gift idea. With fun prompts, this journal would be a fun way to leave some memories and information to your children. With my grandpa's recent passing and my grandma in a care home with dementia, I've often thought about the family memories that are now gone. I wish I'd spent more time with them, asking questions and writing down their stories.
My Life Story So Far would thus be a thoughtful gift for your mom, your mother-in-law or even your grandma. It's a beautiful way to show them  you want to know more about them. I'm sure the journal would spark some great conversations with your mom (or your children). It's also a gift that will last for a very long time.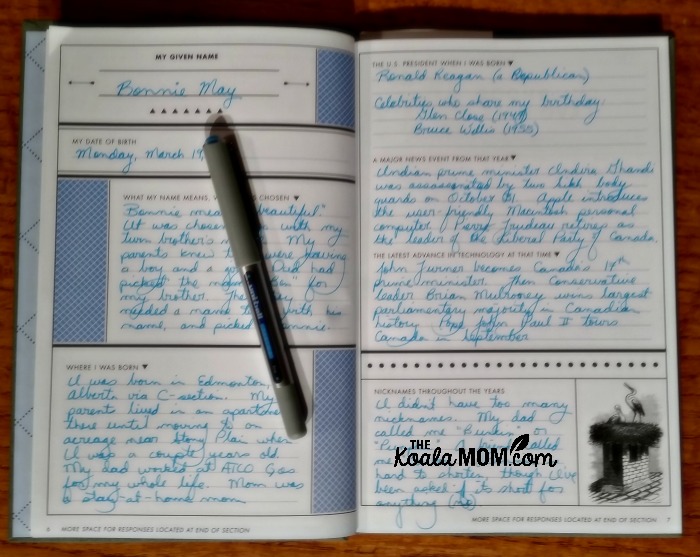 The journal is divided into nine sections, from Early Years to Starting a Family to Words of Wisdom. Each section includes a space for a photo (with beautiful gold photo corners included), a couple pages of prompts, and then a couple blank pages for more memories. The cover is fabric, with gold lettering and decoration around the edges. Each section is a different colour and the pages also feature small, black and white photos that add to the written prompts.
If writing won't interest you or your mom, there are tons of other Mother's Day gift ideas at Uncommon Goods! Their website has so many beautiful, thoughtful, one-of-a-kind gifts that it was hard to pick just one item for myself. Whether your mom drinks tea, coffee, or wine; enjoys reading, gardening, or cooking; has pets or kids or grandkids, you'll find something to delight her!
Here are a few more ideas for the special women in your life: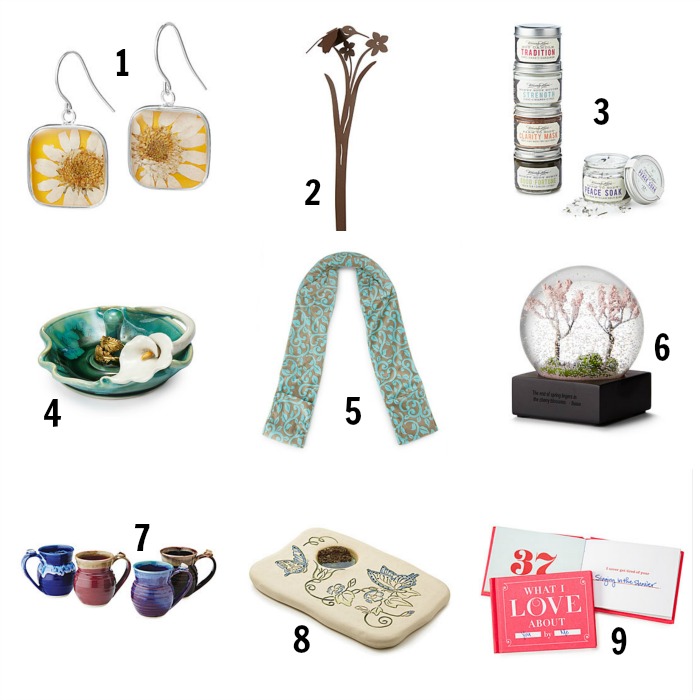 Birth Month Flower Earrings
Fluttering Hummingbird Wind Sculpture
Spa Tower
Porcelain Lily Ring Holder
Herbal Warming Scarf
Cherry Blossom Snow Globe
Healing Stone Mugs
Morning Glory Butterfly Puddler
What I Love About You by Me book
The Uncommon Goods website is super easy and super fun to browse. You can filter your search by price or by whether it is handmade, recycled, exclusive, or made in the USA. You can also look for Mother's Day gift ideas by categories, such as jewelry, home, kitchen & bar, etc. If your mom doesn't live close to you, have Uncommon Goods ship her present directly to her.
As Mother's Day approaches, I'll be filling out My Life Story So Far to leave to my girls someday. You might also find me on the Uncommon Goods website, pouring over gift ideas for myself my mom and mother-in-law. If you're stuck for ideas this year, hop over there. Let me know what your mom would love to receive this Mother's Day!
I received compensation for this post; all opinions expressed are my own.