To Joey, with Love is the incredible story of husband-and-wife singing duo Joey & Rory. In 2008, they were third-place finalists on CMT's Can You Duet competition. They went on to record eight studio albums and build their own stage and recording studio. Then, in 2014, at the height of their success, they stepped back from the spotlight to start a family.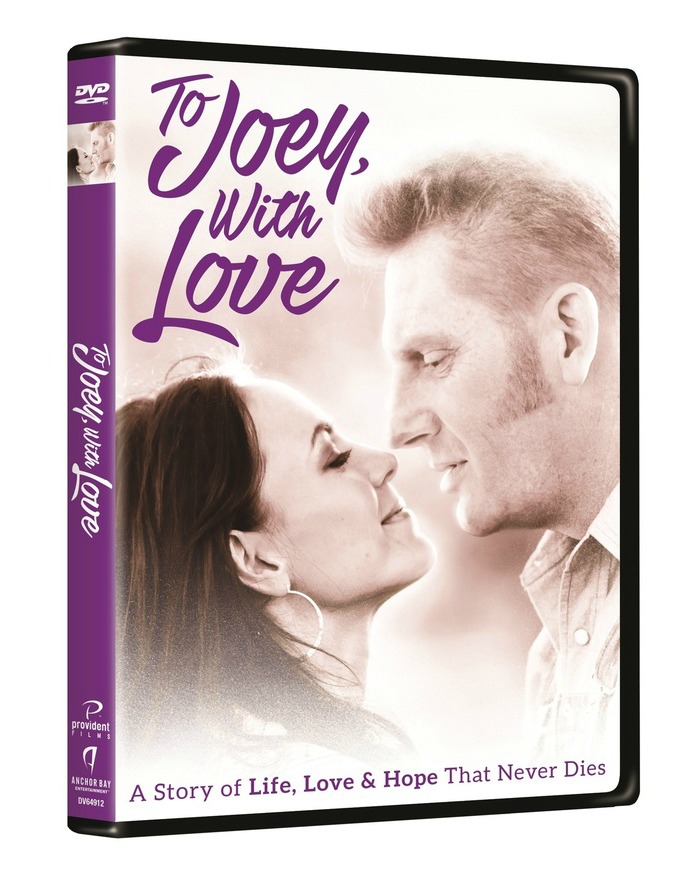 To Joey, with Love begins here, as the couple simplifies their life and focuses on their farm and coming baby. After giving birth to their daughter, Joey ends up in the hospital with minor complications. They discover their baby, Indiana, has Down Syndrome. Then Joey is diagnosed with ovarian cancer.
For the next two years, Joey fights cancer while playing with Indiana and recording another album. At first, her diagnosis seems good. Then the cancer returns. Joey chooses to spend time with her family while Rory documents everything with his camera and blog.
I thoroughly enjoyed this movie. Indiana made me think of my own daughters, especially Pearl, who is about the same age Indiana is in the movie. Joey had midwives, as I did. She enjoyed digging in her garden. And I'm a huge fan of country music, especially positive, uplifting country music. I cried through many parts of To Joey, with Love, though my husband found it a bit slow.
While most of the movie is "home videos," I was surprised by their quality. Rory did an excellent job of documenting their everyday lives. He and Joey believed God would give them a great story, and Rory shares that with skill. This beautiful story shares the faith and love of an ordinary yet extraordinary family.
TO JOEY, WITH LOVE is that gentle reminder that we all need. Life is short. No one is promised tomorrow and the simple joys in life are the things that are right in front of us. Our family, our children, our friends. Sometimes we all need that reminder. ~ Mommy's Gone Shopping Again Blog
To Joey, with Love is available on DVD and on-demand on December 20, 2016. Drop by the website to pre-order your copy or watch the trailer. You can also check out Rory's blog for more about their family today.
I received this movie for review courtesy of the publicist; all opinions expressed are my own.