September and back-to-school brings with it reminders of how precious every moment is. I've seen posts all over social media about the fact that our kids are getting older. Something about each new grade in school is a reminder that an era is behind us, never to be recovered. It's good to have reminders of these precious moments to treasure. Here's a list of 5 back-to-school gifts from Precious Moments that help you celebrate your child and this time in their life.
This post contains affiliate links; as an Amazon Associate, I earn from qualifying purchases.
#1: Celebrate Your Mother-Child Relationship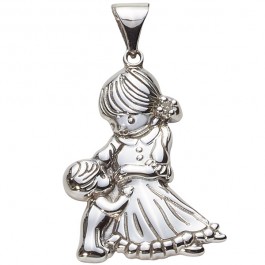 So they are growing up and going off to school. Or university. Or daycare. As Robert Munsch says, they'll always be your little child. Celebrate that with a beautiful mother and child pendant like this one.
The pendant is sterling silver and captures the bond between mom and child. I love the way they are looking at each other.
#2: Celebrate Their Friendships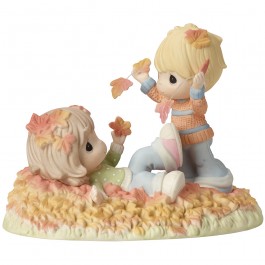 Back-to-school can be tough, especially if children are going to a new school. If your child is missing old friends, or worried about making new friends, perhaps a visual reminder can help.
Pick a figurine that celebrates a cherished friendship or a figuring that represents your child and a new friend they might make.
Maybe your figurine can help spark a discussion with your child about friendships and how they change. Share something you've learned about friendship and ask them to talk about their friends. Maybe remembering how they made a friend can help them make some new friends this year.
#3: Nurture Their Faith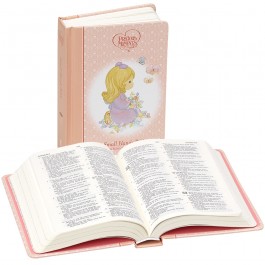 In the rush to get all the books supplies needed for school, it can be easy to overlook a really important Book: the Bible. Precious Moments has a great selection of Bibles for kids of every age, with beautiful pictures to inspire reflection and meditation on the text. I still have my Precious Moments Bible, given to me by my godparents when I was baptized at age 8.
September is a great time to start new habits. Encourage your child to read a bit of their Bible each day. It can be a great way to start the day, to refresh themselves after school, or wind down at the end of a long day. Or use this as an opportunity to strengthen your parent-child bond by reading along with your child.
#4: Stay Organized & Be Inspired
Stay organized and be inspired with a Precious Moments calendar or planner. As a mom, I rely on our family calendar. My 8-year-old regularly consults it to see what we're doing during the day. Precious Moments has a great selection of wall calendars, pocket planners, and organization calendars, so you're sure to find something to meet your needs.
#5: Encourage Play Time

I don't know about your kids, but when my girls have spent a day out somewhere, they need a bit of downtime. Some quiet play with a favourite toy… or a new toy. Precious Moments has a huge selection of gorgeous dolls that are sure to delight the imagination of any little girl.
Just as Sara confided all her secrets to her doll Emily in A Little Princess, maybe your daughter can use a confidential listening ear. Encourage her to relax and imagine after school with a new friend. (If your daughter is anything like mine, I'd suggest surprising her with the doll. If I let Sunshine pick, she'd want more than one.)
What are your favourite back-t0-school gifts?