The Incredible Intergalactic Journey Home is the newest book from the folks at Lost My Name. This adorable picture book is personalized with both your child's name and their home. In the story, your child is joined by a cute robot named Hubble. Together, they must find their way from outer space to earth and then find the right continent and city to reach home.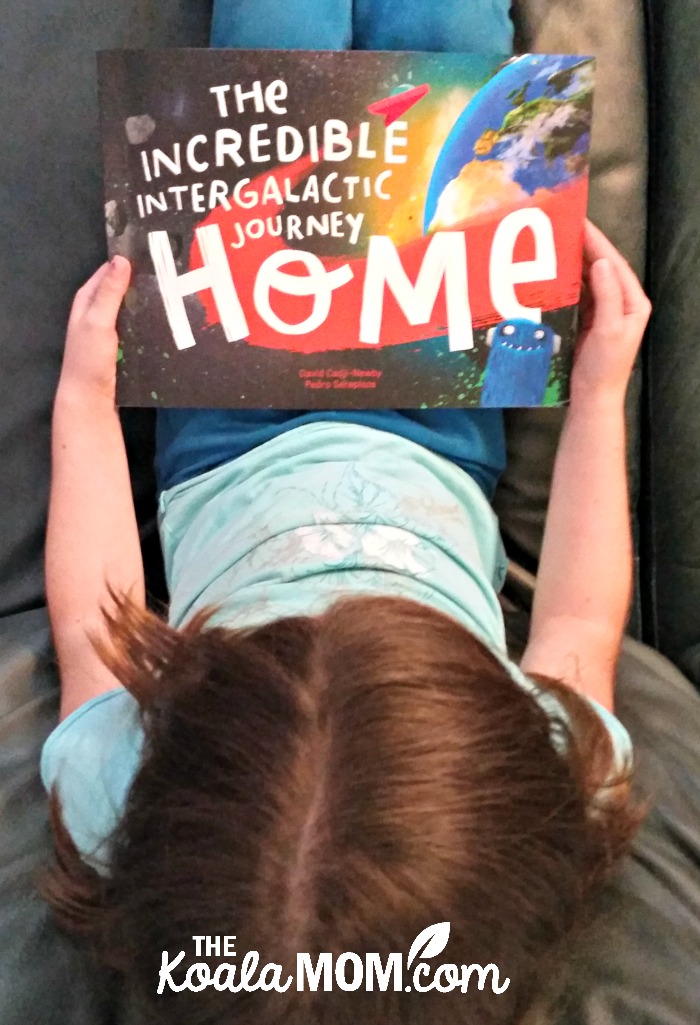 When Sunshine and Lily read The Incredible Intergalactic Journey Home, they got to the last page and said, "Look, Mom! They have the same house number as we do!"
I laughed and asked them, "Who is the story about?"
They'd totally missed Pearl's name in the front of the book. Once they realized it was about their littlest sister and our home, they were so excited they read the whole book again.
In The Incredible Intergalactic Journey Home, Pearl (or your child) and Hubble meet other travelers who help them find their way home. They recognize various things that point the way back to their home. One page in the book is an actual Google map of YOUR home, so you can have fun finding familiar landmarks on it with your child. There's also a world map earlier in the book, with an arrow pointing to where your child lives.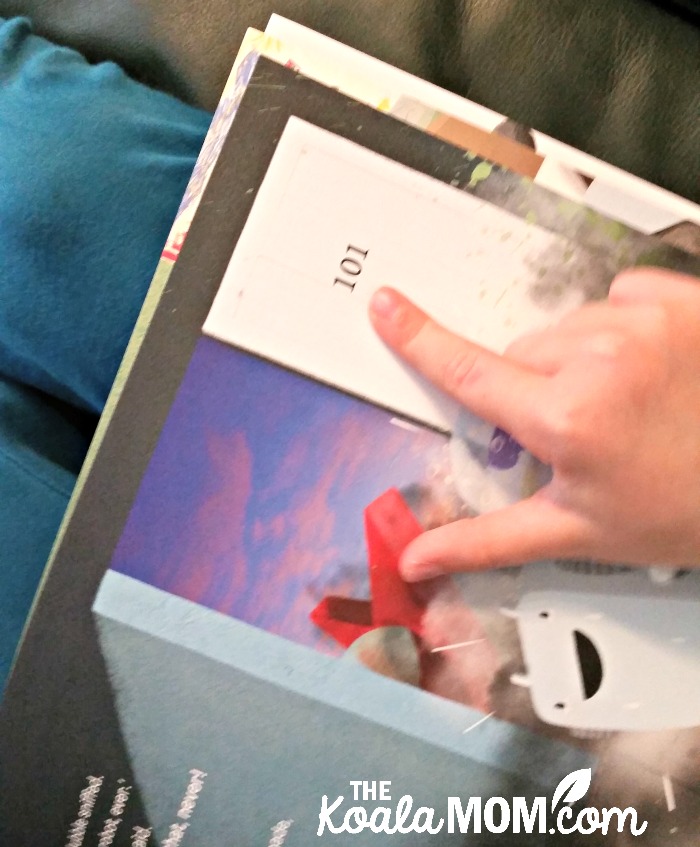 The story ends on a delightful, cozy note:
Still, at times along the way,

she'd felt so lost and small,

so far from all the people

who would miss her most of all.

But here, back home where she belonged,

one thing was for sure.

In the whole entire universe,

no girl could be loved more.
One of the things I love about all the Lost My Name books is their adorable illustrations. Whether it's imaginary aliens or lions in Africa, there is so much to look at on every page. The words twirl around the page, making it more fun to read.
When personalizing the book for your child, you can pick one of three different characters to represent him or her. I picked a blonde girl with a purple polka-dot space suit for Pearl.
The Incredible Intergalactic Journey Home offers a delightful way to talk about home and what it means with children. You can use this as a starting point for memorizing a new address or identifying some of the things that make your home different from other places around the world.
To order The Incredible Intergalactic Journey Home for your child, or check out the other Lost My Name books, drop by the website. You can also follow Lost My Name on social media and subscribe to their email newsletter for cute updates and ideas for kids' activities.